We are delighted to unveil noteworthy enhancements to EasyWeek that will elevate your appointment scheduling experience. Here's what's new: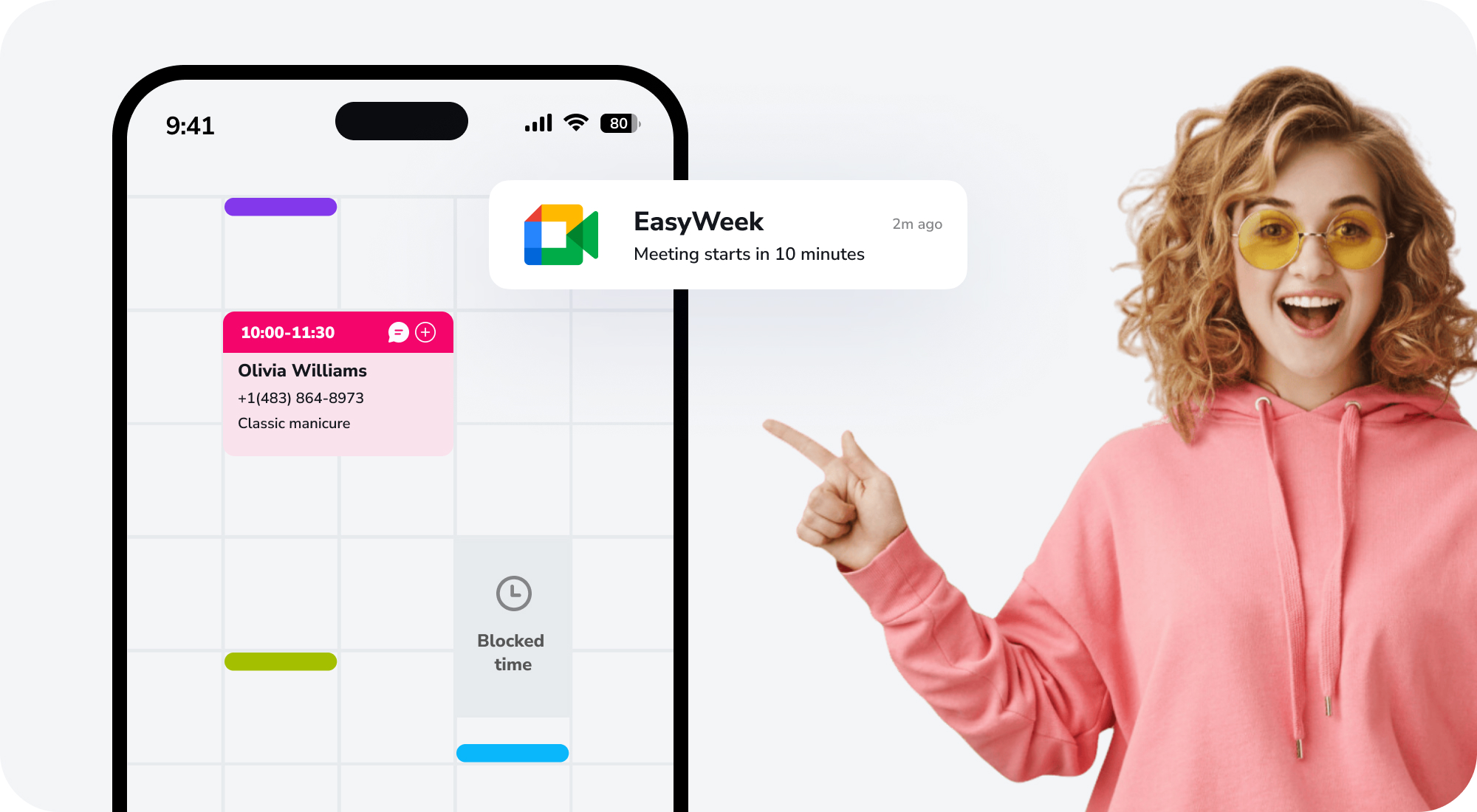 Webhooks
We enabled webhooks integration to open seamless synchronization with apps and real-time booking data.
Google Meet link
We added a Google Meet link to the booking page to make the process of virtual meetings with clients and employees easier and faster. You can provide up to 10 additional email addresses if your event involves multiple attendees.
Time blocking in the calendar
Use a block time feature to close any time interval between bookings, which is very handy if you have any constraints to accept clients.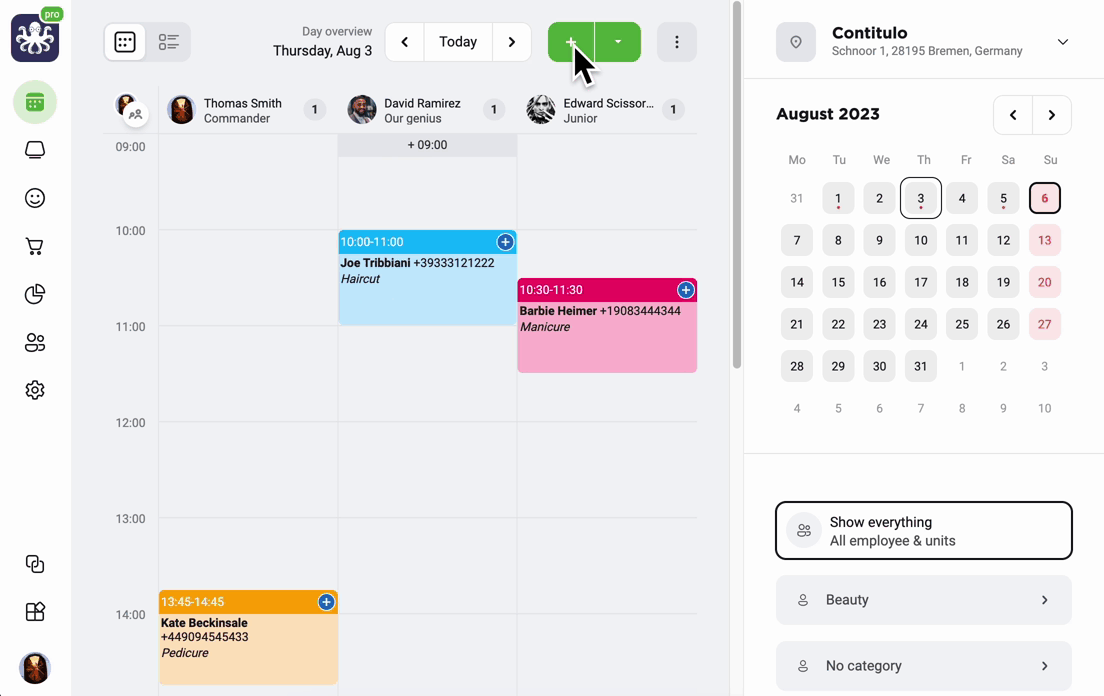 Resend canceled SMS
It is now possible to send canceled SMS for active bookings if the SMS time is not over.
Larger employee description
The user description field became more spacious – we extended the limit to 2,000 characters. Take advantage to spread the word about your unique team.
EasyWeek roadmap
We are happy to introduce the roadmap to help you actively monitor our developments and stay in touch with upcoming EasyWeek updates. Follow the link, sign up, vote for the desired functionality, and leave requests for new features.
Customized texts in emails
In addition to a ready-to-use email template, it's now possible to customize customer booking email notifications. Please message our support team to edit the text to suit your business needs. You can change templates no more than once a week.
New calendar interface
Enjoy a new attractive and more functional calendar performance: more options for color selection and a new comment field.
Recurring bookings
You no longer need to create many identical events manually – easy repeat regular daily, weekly, or monthly bookings and save your time.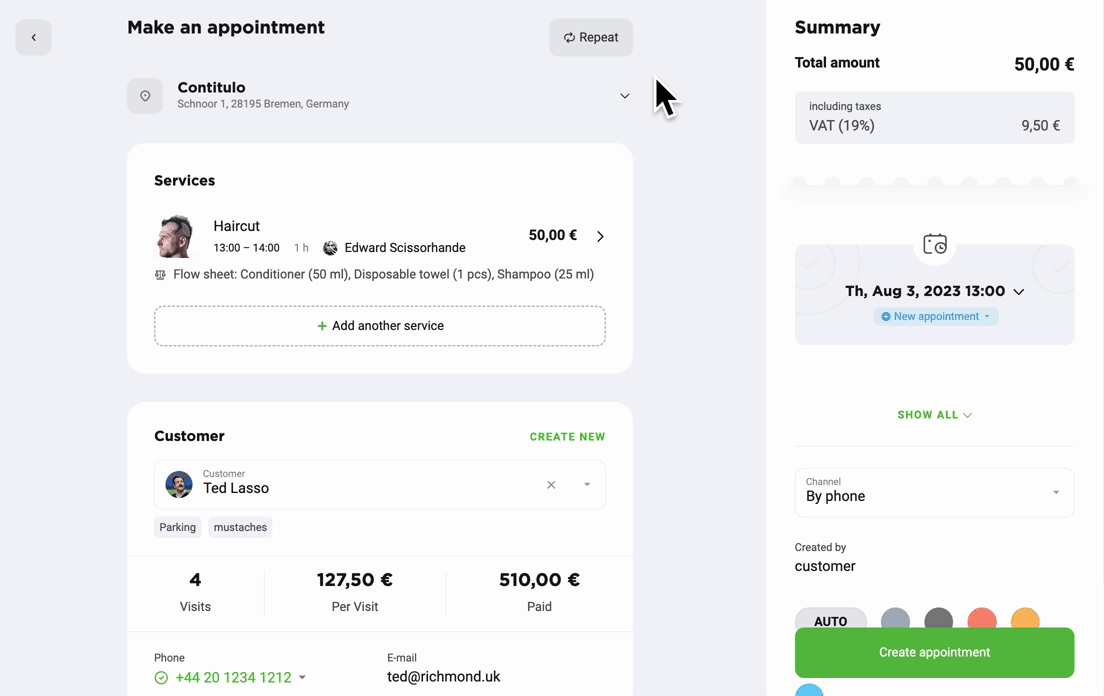 Canceling transactions
You can cancel any transaction without affecting the associated transactions, providing more flexibility and control over financial operations.
We hope you relish the novel features of EasyWeek!