Your company can have not only workers but some properties to rent. It has neither email nor phone, but schedule and availability via widget.
Staff consist of persons: barbers, masters, doctors and so on. Assets are something inanimate like conference hall, playroom, car wash box. Also, they are hiding from the team list on the website and widget.
Steps to add an asset:
Log in to the EasyWeek website.

Click the profile icon on the left bottom corner and then

Staff & Assets.

Click the

Add new

button and

Add new asset:





Put the brief information about the new asset: asset name, department and description.

The system will add a new object to the common list with the mark "asset".

Select it, click the Edit button and declare all needed information like photo, schedule and location.

Go to the Services, disable all assigned and add a new specific service for this asset.
Read more about How to set a schedule for the asset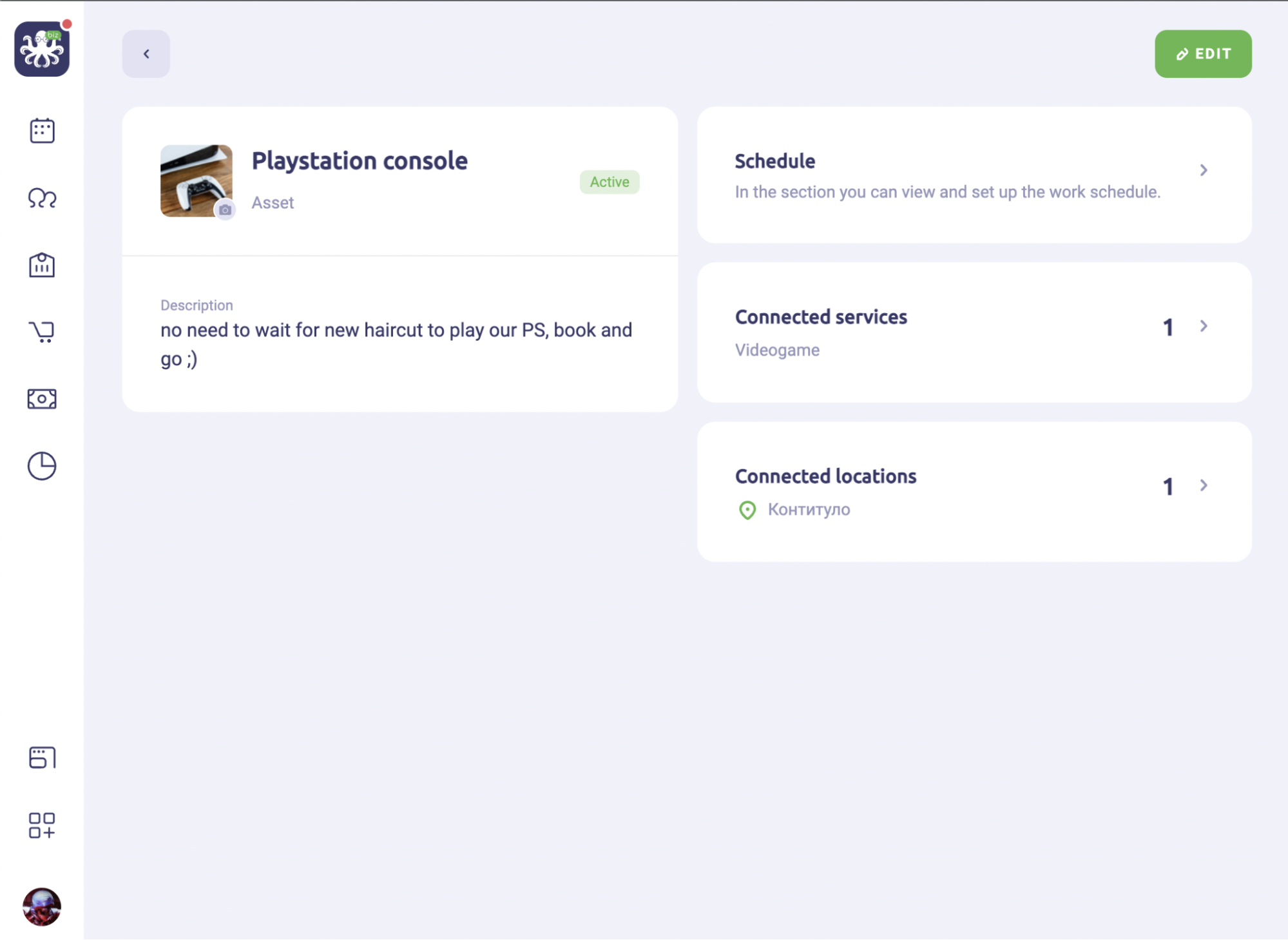 A fully tuned asset will be available in the widget: