We have established multiple financial categories to monitor the flow of your company's income and expenses. For instance, booking income, sales commission, bonuses, vacations, etc.
Such classification is convenient for organizing and analyzing financial data.
The existing categories are sufficient for most purposes, but you can create a custom financial category if necessary.
To do this:
Navigate to the Finance – Categories page.
Click on the + Create a new category in the top right corner.


The mandatory attributes are Name and Type.
For convenience, you can choose an icon and its color:


Using financial categories
Let's take the "Taxi Compensation" category from the previous case as an example.
Accounting transactions
To record similar expenses, use the Finance – Financial overview page. Select the necessary account, click on the three-dot menu, and then – Add expenses: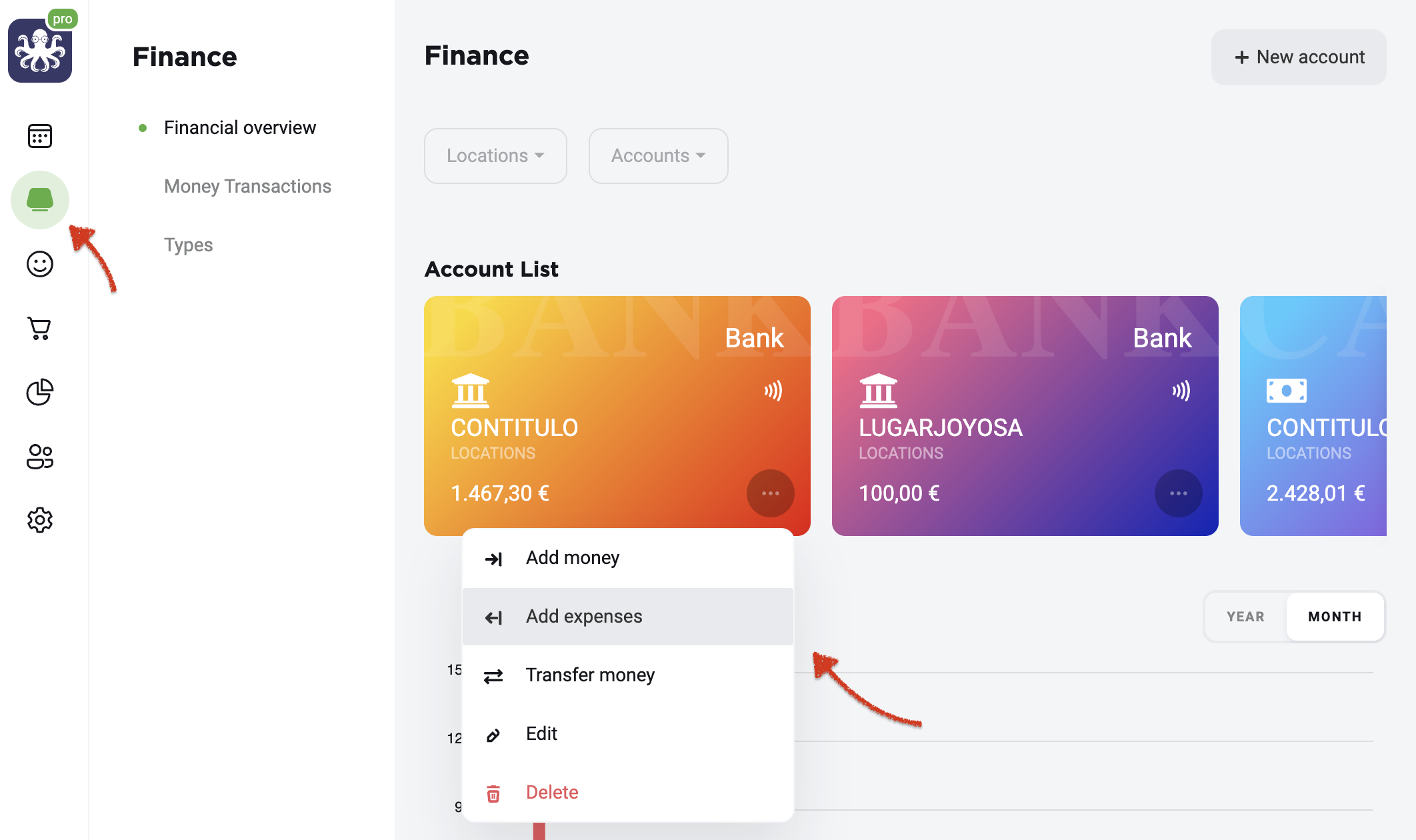 Please enter the amount and make sure to select the type of expenditure operation. In our case, this is the previously created category: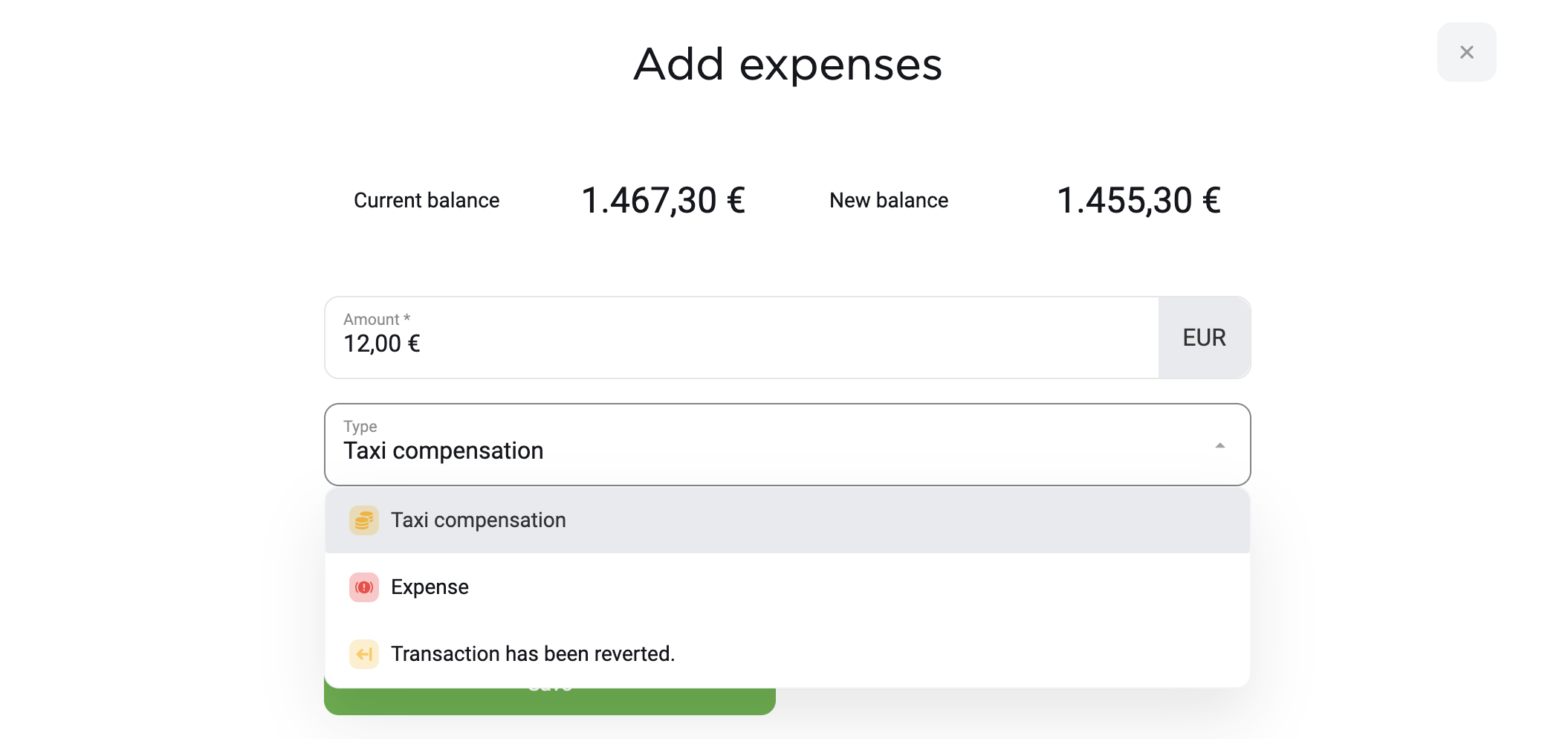 Category analysis
To sum up expenses or income by a particular category, go to Finance – Money Transactions. Set a filter for the necessary category and date filters, cash registers, and locations if required.
The resulting list can be exported to a spreadsheet file through the three-dot menu.
Deleting a created category
To delete an item you've created, locate it in the list, and click on the three-dot icon. Choose the action you desire from the pop-up menu: Edit or Delete.
System items cannot be modified.