The price varies based on the country you are sending messages to. To view the current SMS packages pricing:
Click on the Settings gear icon on the left menu.
Follow any of the first pages in the SMS Notifications block.
There is the button Add funds in the upper right corner. Click it.
To access this page, you can also navigate to the Integration page, then choose SMS by EasyWeek.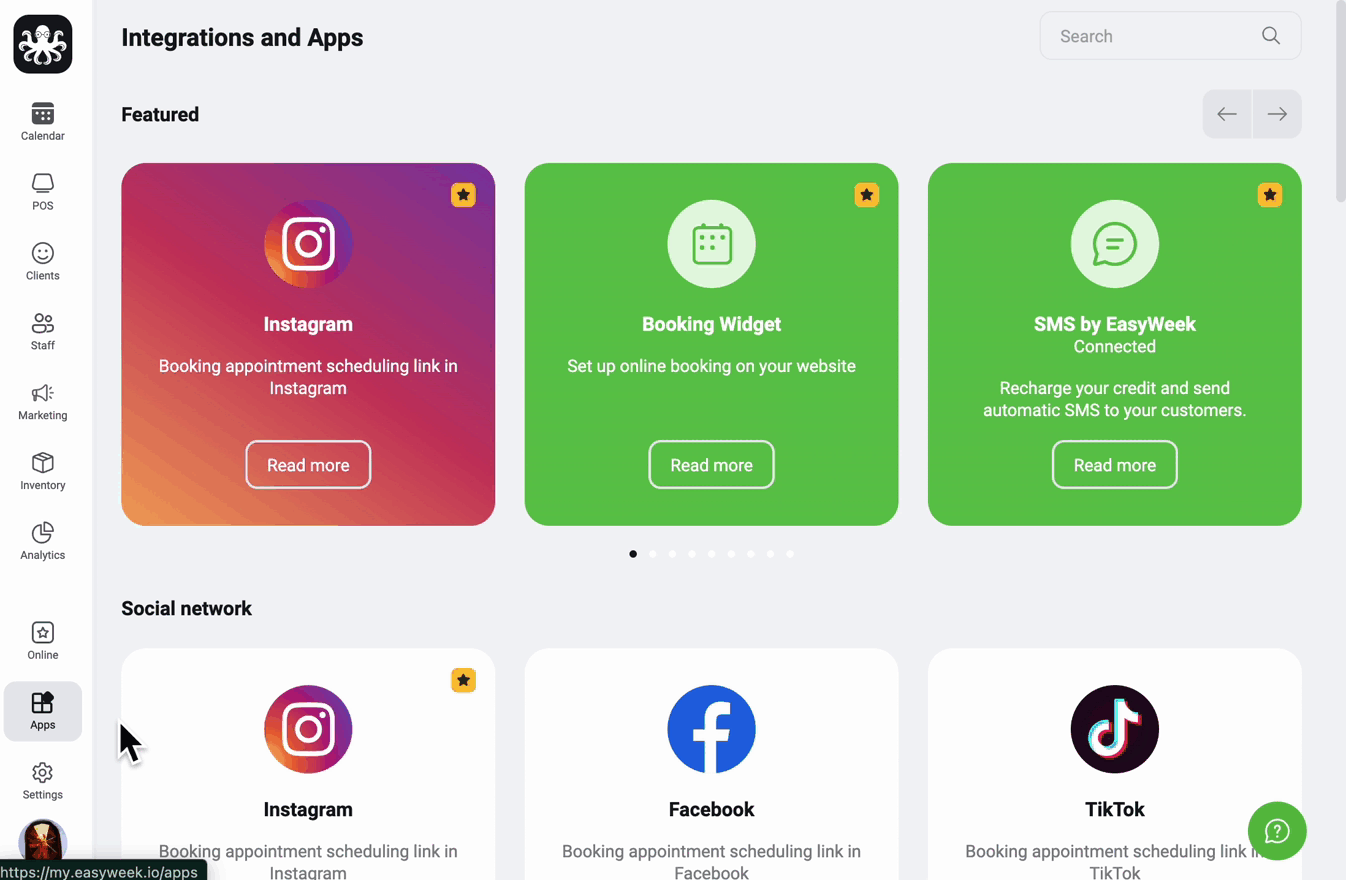 Limits
Please be aware of the following restrictions when adding SMS packages:
The minimum number of SMS messages that can be added to your account is 30.

By default, the maximum limit of messages in your account is 1000. You cannot exceed this limit when adding SMS packages.
Usually, this amount is high enough for most users. Please get in touch with our support team to adjust customized limits if you have special needs.
Undelivered SMS
Please remember that there could be pending messages in your list, waiting for delivery due to insufficient funds. Once you recharge your balance, these messages will automatically be scheduled for resending if this toggle on the recharging page is on:

It's important to note that this may lead to unforeseen costs and the dispatch of outdated messages. Before replenishing your balance, we recommend checking if this toggle is in the desired position.