This module allows you to sell products, use them as consumables, and write them off along with performed services. In addition, it helps to calculate commissions for employees.
Go to the

Inventory menu at the left vertical menu, then the Product list.
Click the + Add product button in the upper right corner.

Enter the Product name, type or generate SKU and define the measure units.

Following fields,

Category,

and

Brand,

let you arrange your products.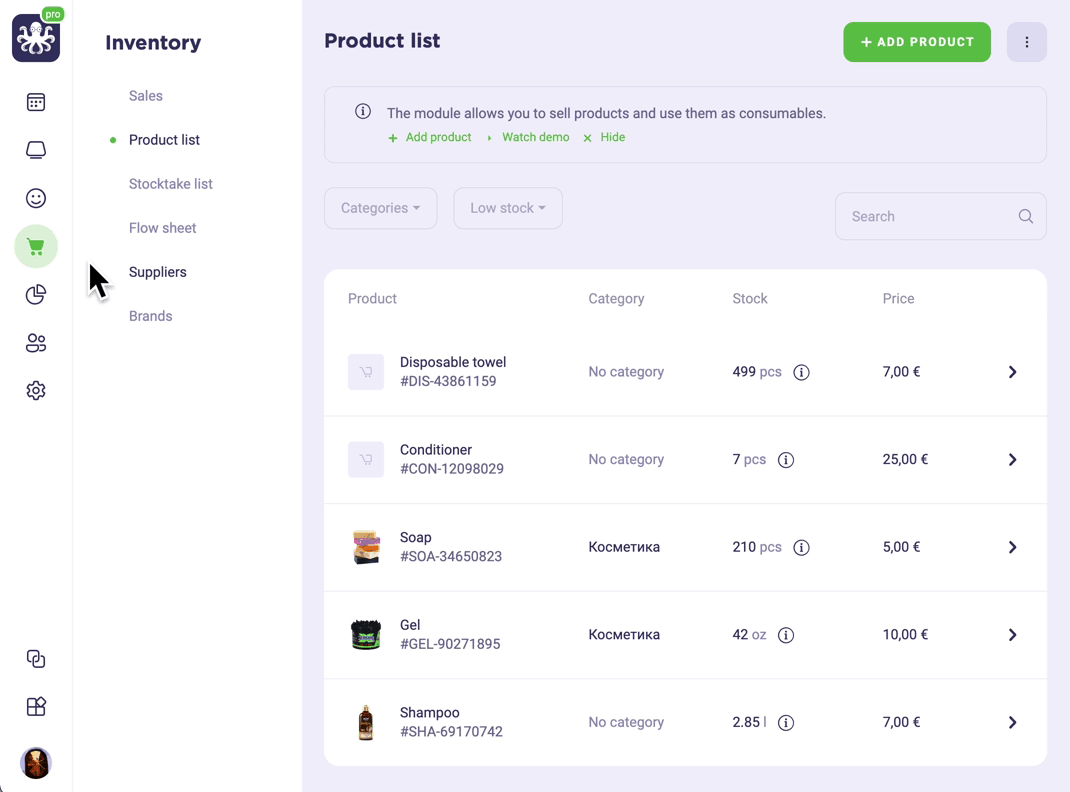 Turn on the Sales setup option to allow selling this product. Enter the retail price.

A product can be set as a consumable item during service realisations. It can be spent in the indicated whole units (liters, pieces) and in parts. To do this, define their ratio. For example, the product "Shampoo" is accounted in your warehouse in pieces, while each bottle contains 250 ml. This will be useful for more accurate write-offs.
Note: you cannot change these settings after the first operation with the product.

Add a new item to the warehouse in the Stock section. Enter Location, initial quantity, supply price, and supplier. Useful option Critical stock will let you know about the low stock quantity.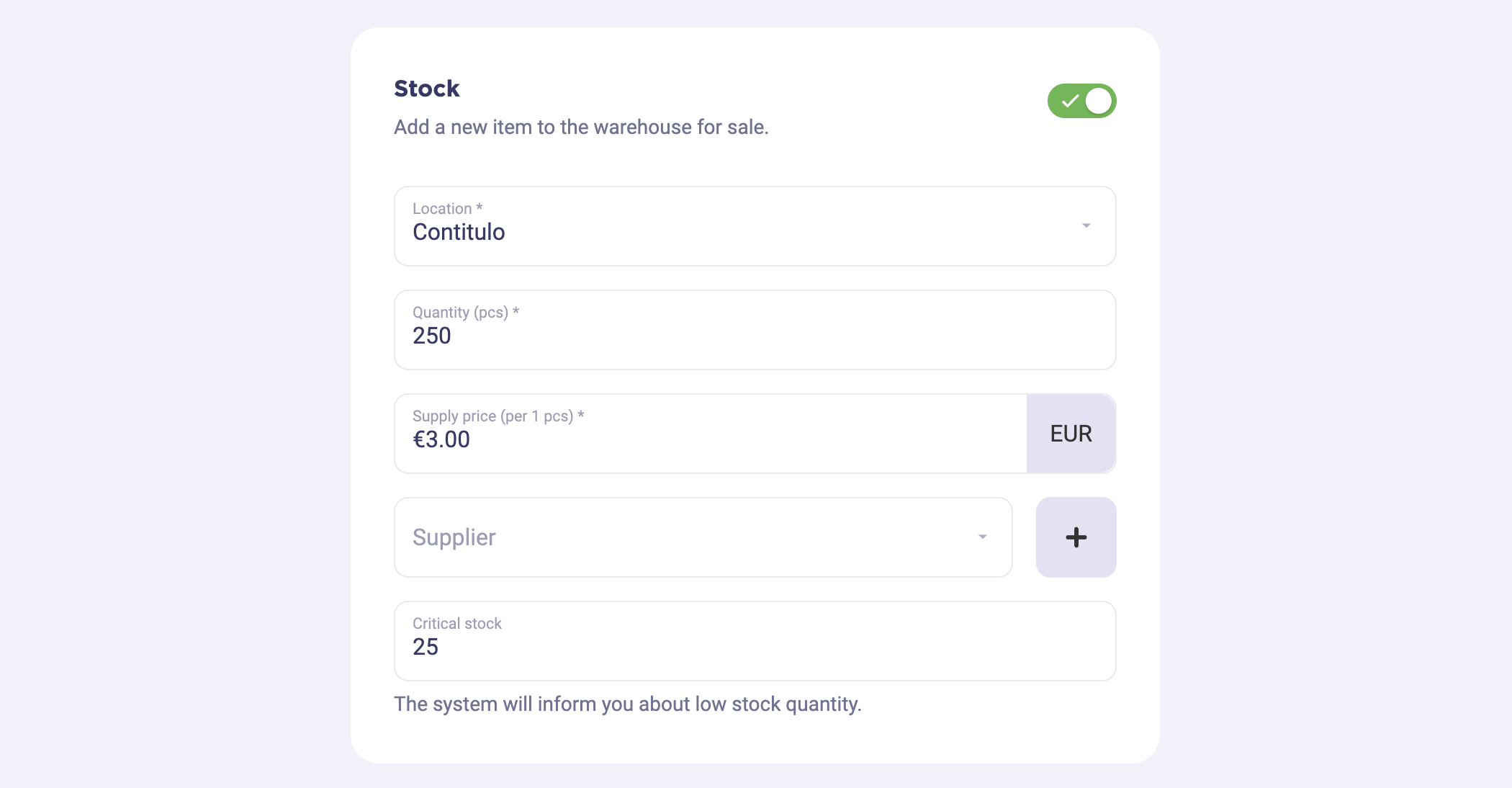 Product profile card
Here is a place to add product photos, to perform sales and stock movements. Also, here is an option to link this product to services as consumable in Flow sheets.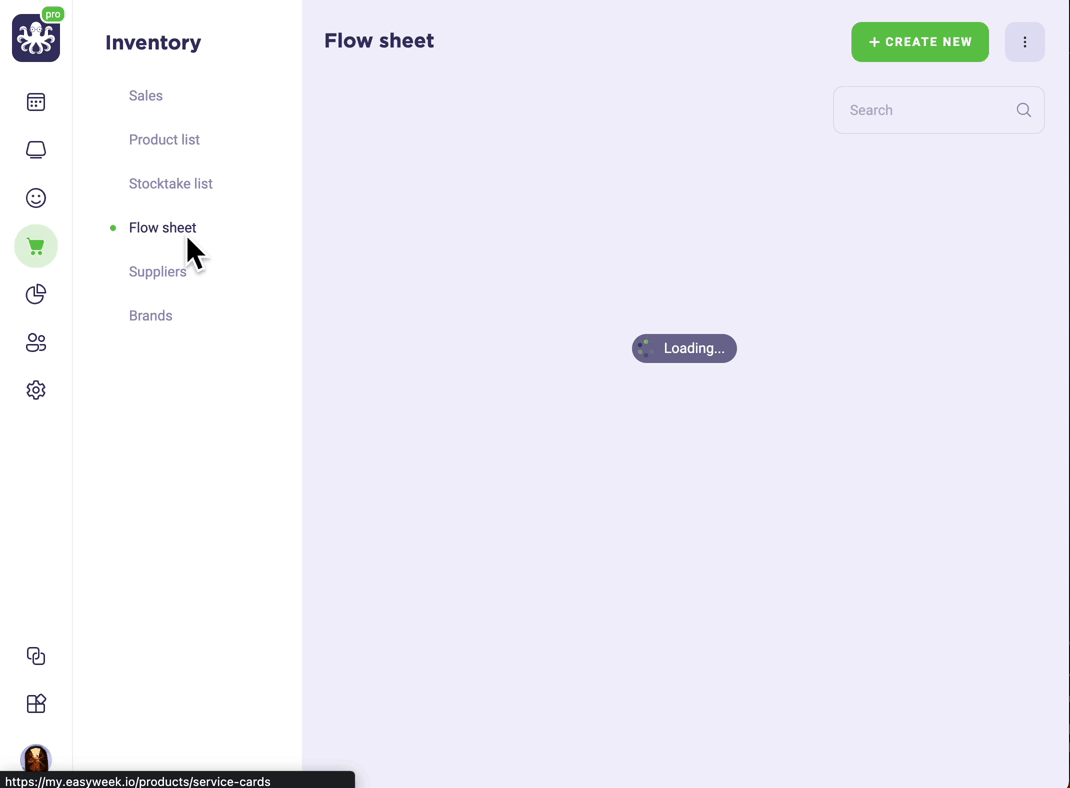 If your employees should get commissions for the sale of products, you can set it in a new or existing commission scheme.