EasyWeek solves problems that worry many business owners: ineffective ads, constant no-shows, uneven staffing, gaps between appointments, etc. Thanks to the Analytics Module, you can track the weak sides and improve the performance.
The Module offers detailed data on appointment channels, quantity, and online/offline booking status. You can analyze the business with different parameters – compare services, categories, and locations, get information about the performance of each employee, and inspect customer visits.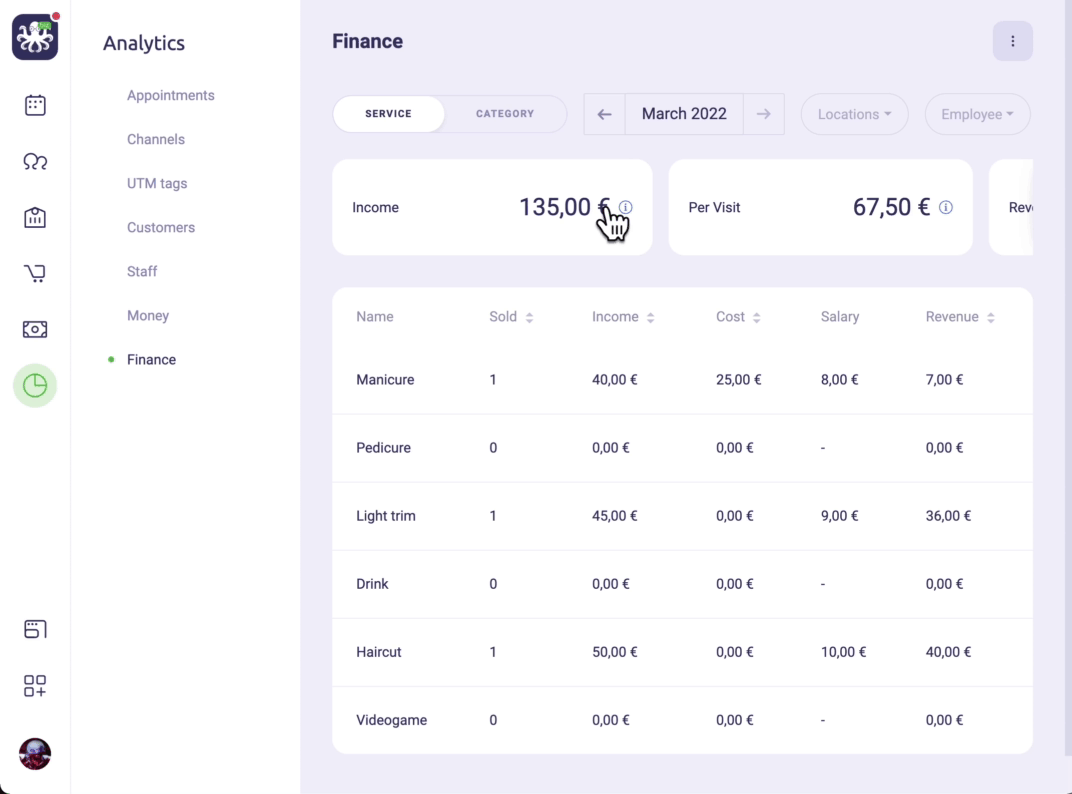 Cases
Reports with various parameters
Get detailed client data on any period: a general number of clients, new customers, loyal visitors, etc. Analyse staff performance: planned and worked hours, workload, downtime.
Traffic channels analysis
The system identifies the most popular posts and advertising campaigns using UTM tags.
Examples of UTM tags:
utm_source – advertising system, the source that led the user to the website; utm_medium – traffic type, for example, pay-per-click;
utm_campaign – is the name of the advertising campaign.
How to connect
You can activate the Analytics module in the Pro version of our service. Choose the plan that suits your needs best.