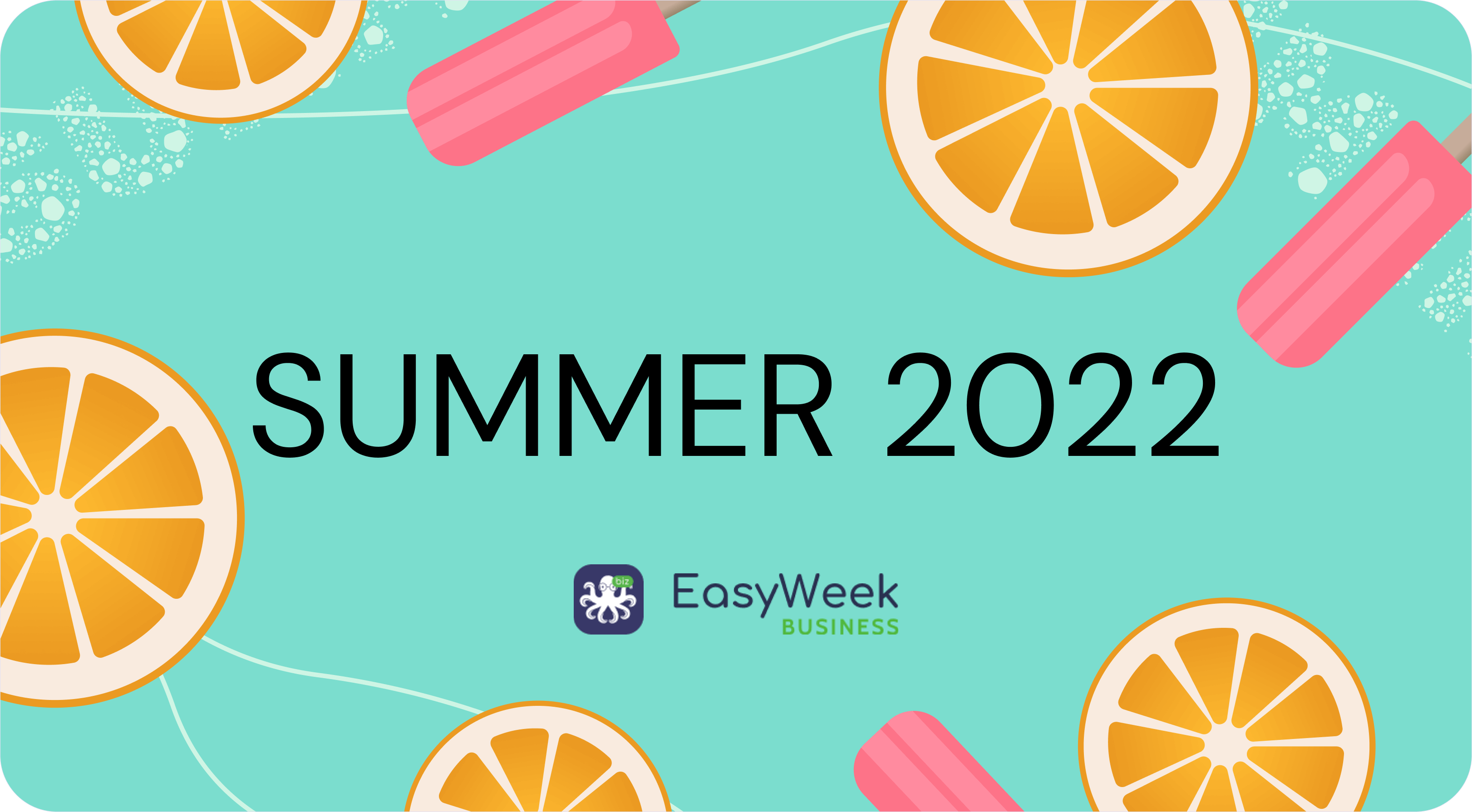 Alas, today is the final day of summer. And to brighten the autumn arrival 🍁 we're sharing the main EasyWeek updates of the outgoing season. These include integration with Google services, customer segmentation and flow sheets. Read more for details.
EasyWeek – Google Calendar – Google Meet
Google Calendar is a service for scheduling appointments, creating reminders and schedules. You can easily synchronize EasyWeek and Google calendars to provide real-time, two-way information on all events.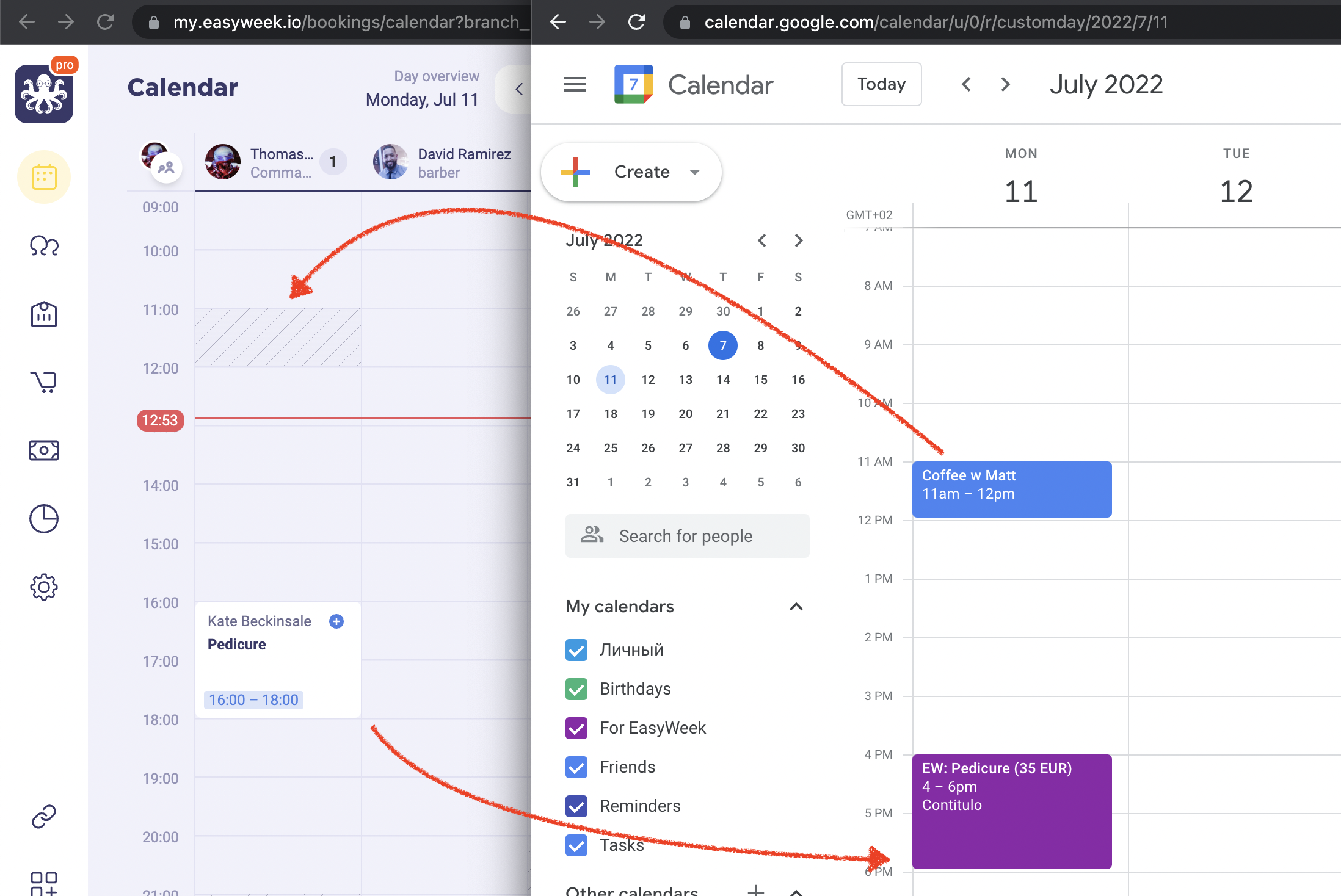 Good news! When connected to Google Calendar, the system automatically generates a link to the Google Meet conference and saves it in the booking. So, you can manage online appointments without any hassle!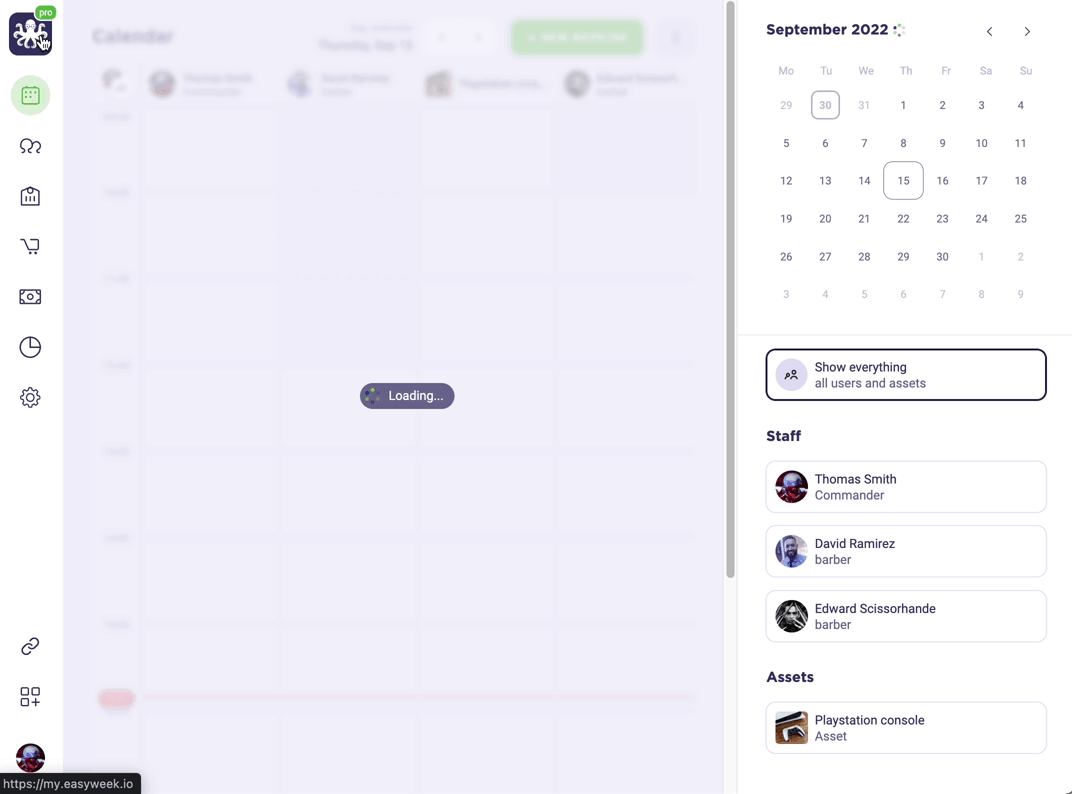 Connect Google Calendar & Google Meet
Customer Segmentation
Meet a powerful segmentation feature to manage your client base!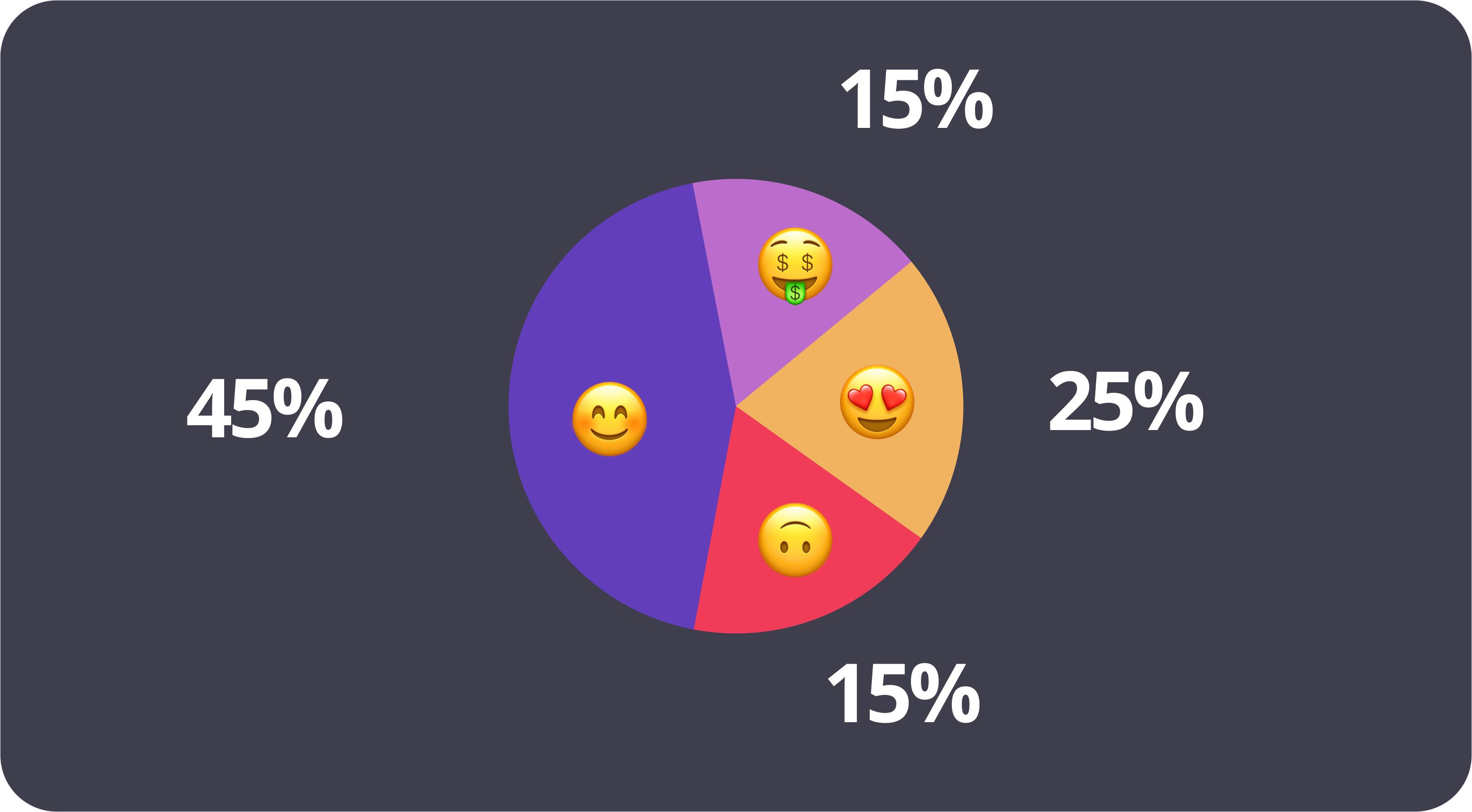 The customer segmentation feature replaces and enriches the typical search form. You can filter the client list by any storage attribute or chain. Use all saved clients' info or their action logs.

This tool is also helpful for marketing activities: to set up targeted ads and develop a loyalty program. So, use segments to increase your sales!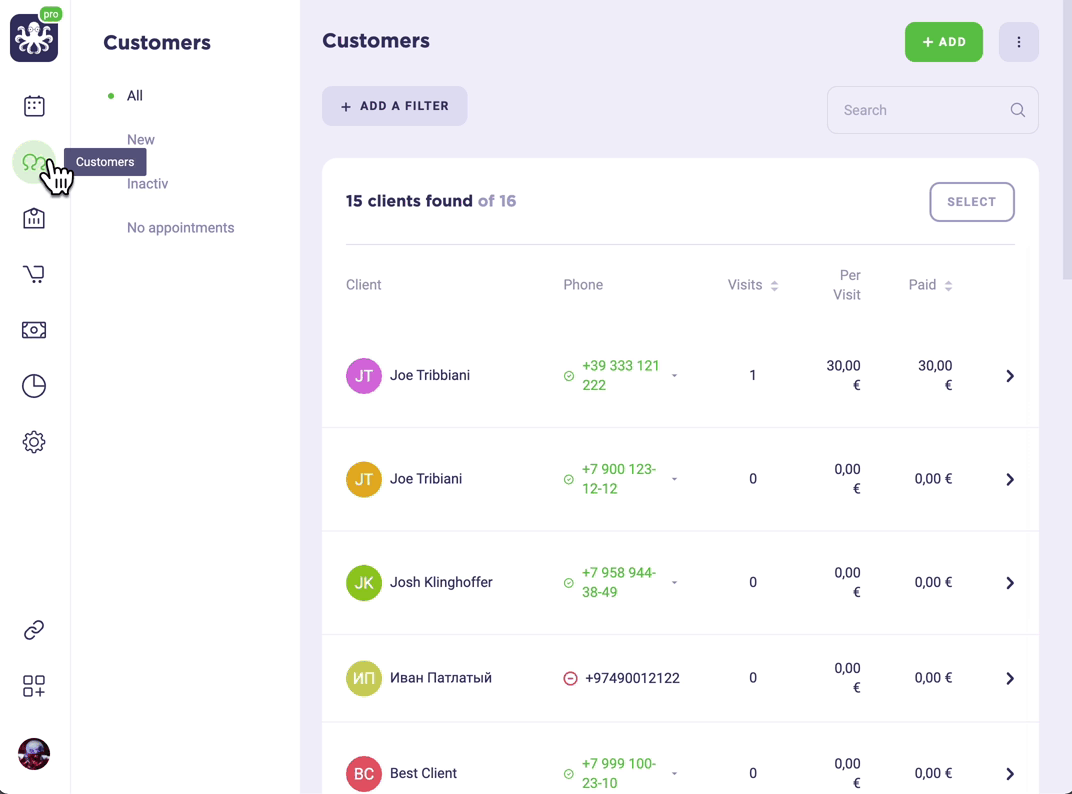 Flow sheet
Now, you can use EasyWeek to automatically track consumables when delivering services: we have enabled the Flow sheet feature!

Create flow charts, assign them to services and keep track of consumables.


Chrome extension
The EasyWeek extension for Google Chrome gives you instant access from your browser or Gmail to a new appointment creation or scheduling together with the ability to copy the booking link in one click. Time is precious, and EasyWeek saves it for you!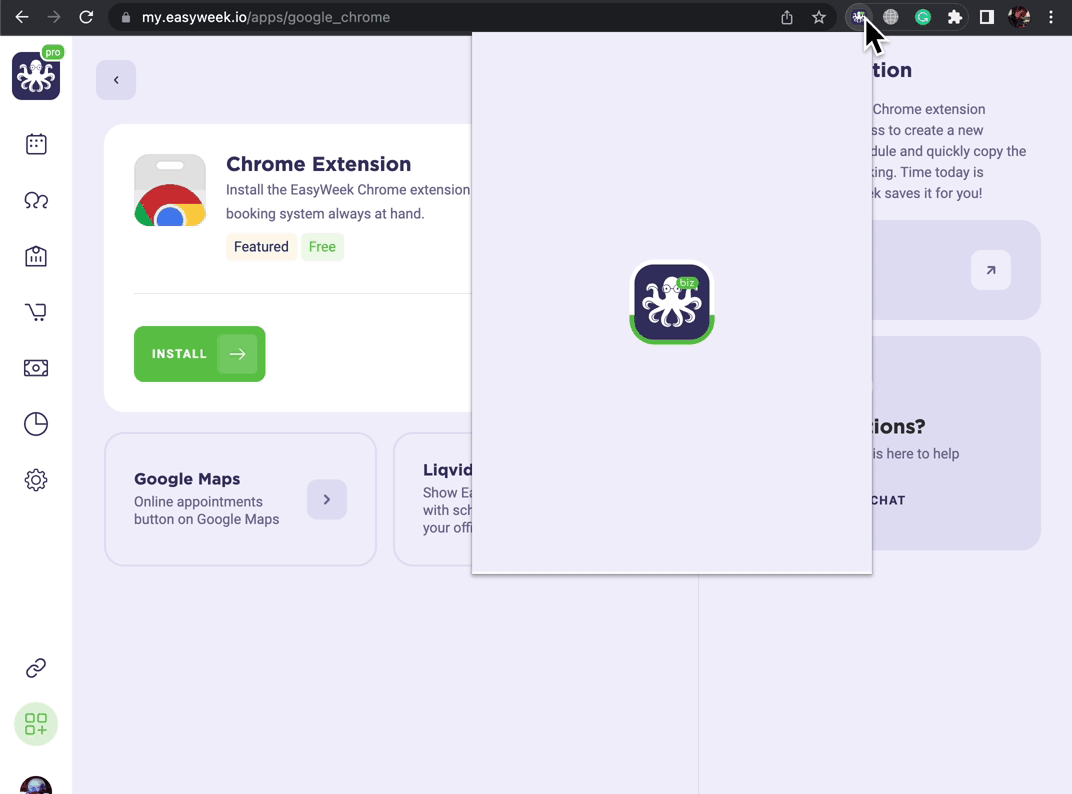 Technology Pause
If your business processes involve tech pauses between services, you can add them via EasyWeek. The service allows you to add a tech break of up to 3 hours.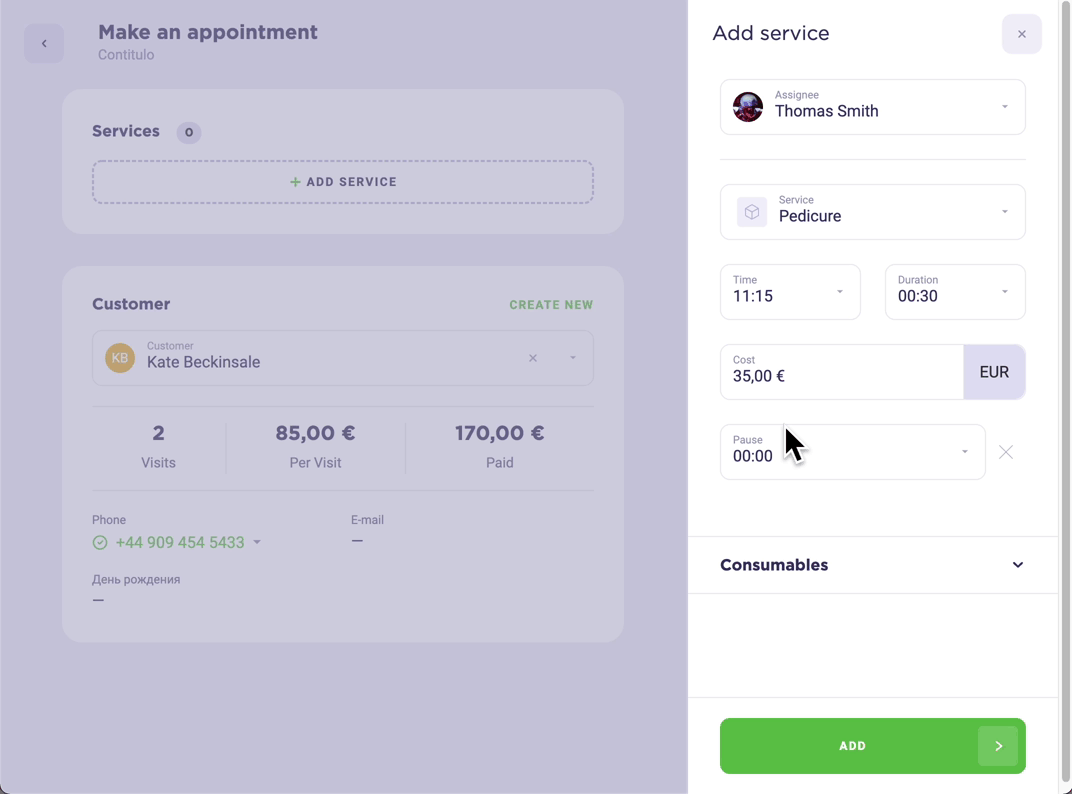 Support chat in Telegram & WhatsApp
Ask questions about EasyWeek wherever it's convenient. Our support chat is now available on Telegram and WhatsApp.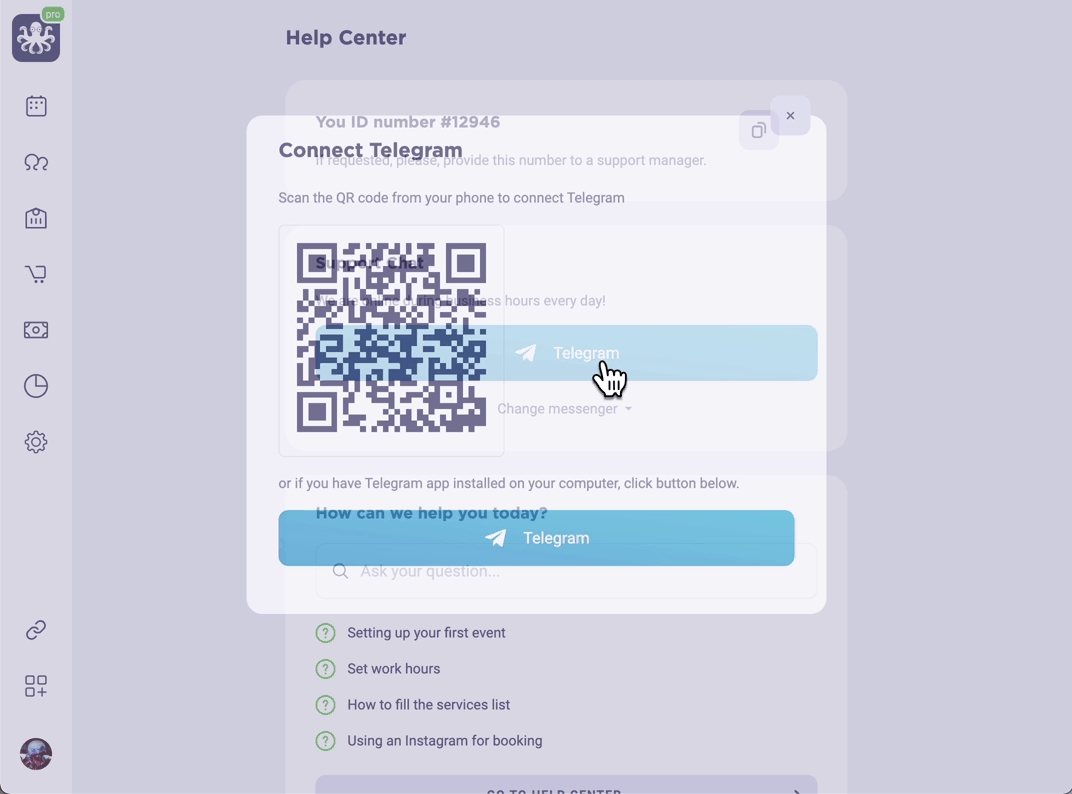 EasyWeek SMS
We've activated an all-inclusive service to send SMS to customers via EasyWeek. All you need to do is top up your system balance and set up message templates. You don`t need any additional agreements or approval to start sending SMS. Sending online appointment notifications and reminders is easy!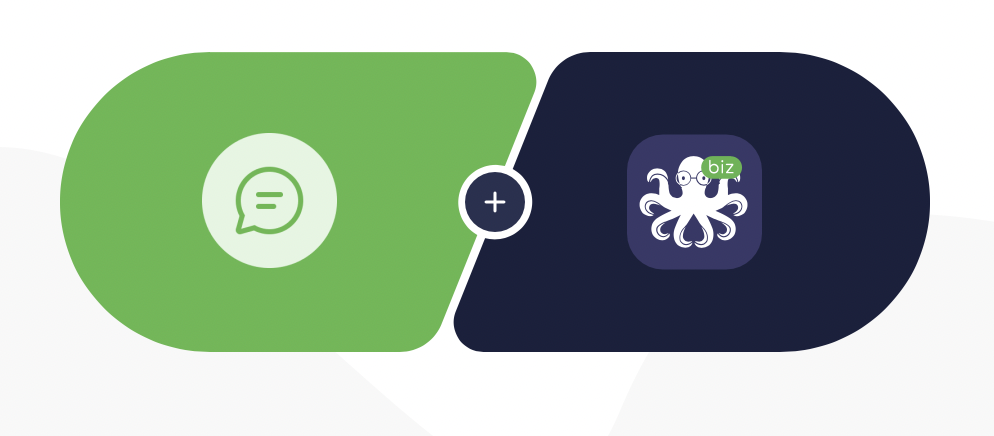 Hyperlink and picture in EasyWeek widget
EasyWeek has made adding links and images to the online appointment form possible. For example, you can upload your company logo and a service link to the widget.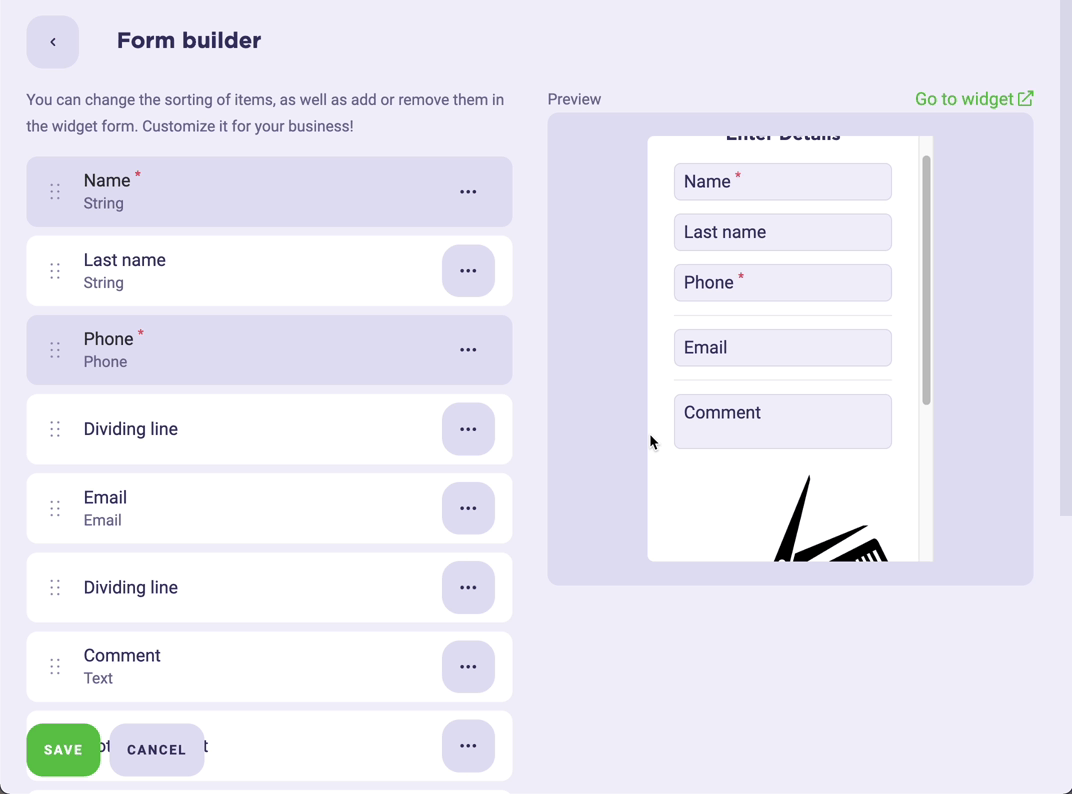 _________________________________________________________________________
Autumn Update announcement
🤓 While you are reading this article, our team is working on new features. This autumn, EasyWeek will introduce the biggest update 🥳! It includes an improved system performance and a lot of handy features:
Updated mobile app
New calendar features
Optimized schedule section
Google Reserve integration
Resources feature
Group booking
Customer blacklist
More languages for website and widget
Automated colours in the calendar
Customizable appointment sources
Colour selection for employees / subjects / services / service categories
Tags in customer base and calendar
Stay tuned for future EasyWeek updates, so you don't miss the feature of your dreams!