Handling different sources allows you to get booking statistics divided by origins. These data are filled automatically if there was a customized link used.
Every source's link has its unique part. Check it in the App directory:

For example, if you use this link with ref=instagram label, an appropriate channel name will be filled: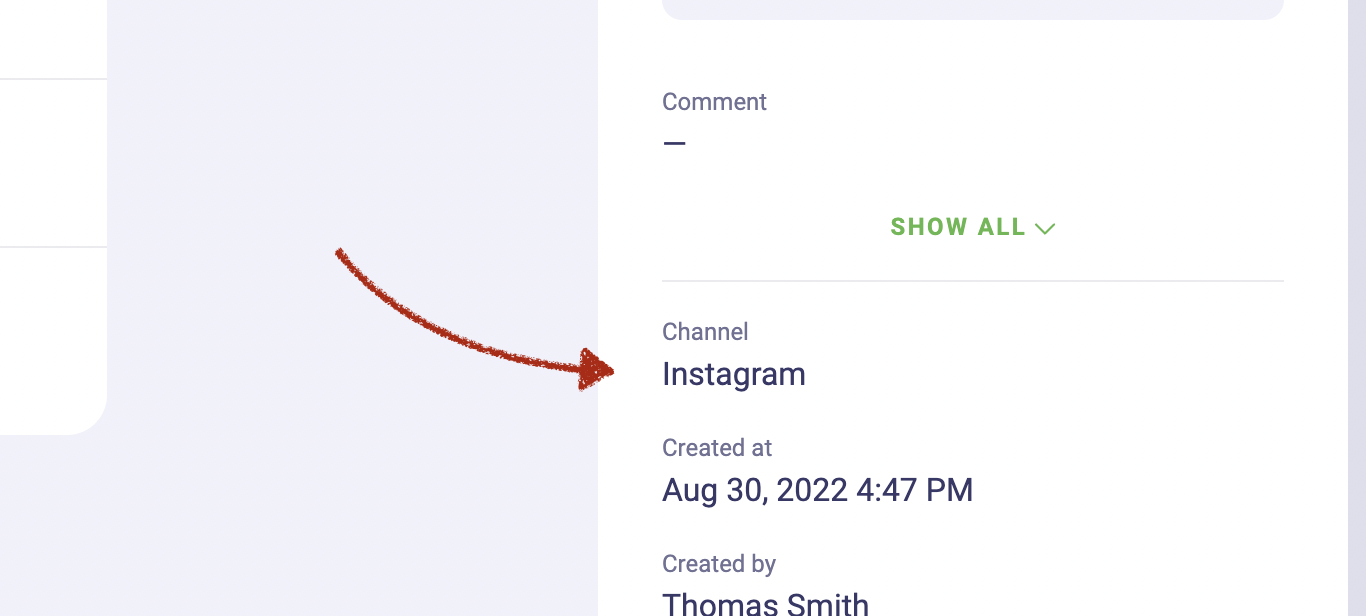 Besides, you can create additional appointment sources.
Adding a source
Go to Settings – Data – List of sources. Click the +Add button in the up-right corner.
Enter the source name and a system label.
The Online toggle directs all sources to the online/offline sources charts in the Analytics section if enabled/disabled.
Colour customisation is available. A booking that comes from this source will have a selected colour.
This label used for individual source link, like https://easyweek.ru/[company]?ref=[label], for example
https://easyweek.ru/contitulo?ref=street
Thus, it is convenient to track the arrival of customers from social networks, websites, or affiliate programs.
The maximum number of sources that can be added to the system is 100.
A colour coding
Bookings in the calendar can be colored in different colors both manually and automatically based on characteristics.
Go to Settings - Administration - General. Scroll down to the Color automation in the calendar dropdown:

The color of the selected attribute (status, service, category, or source) will colour the corresponding booking in the calendar.