We've listened to your feedback and rounded up the most popular integration requests. Guess what? We did our magic and added them to the EasyWeek app marketplace! These awesome, game-changing app integrations are here to make your daily work process a breeze. So get ready to level up your productivity!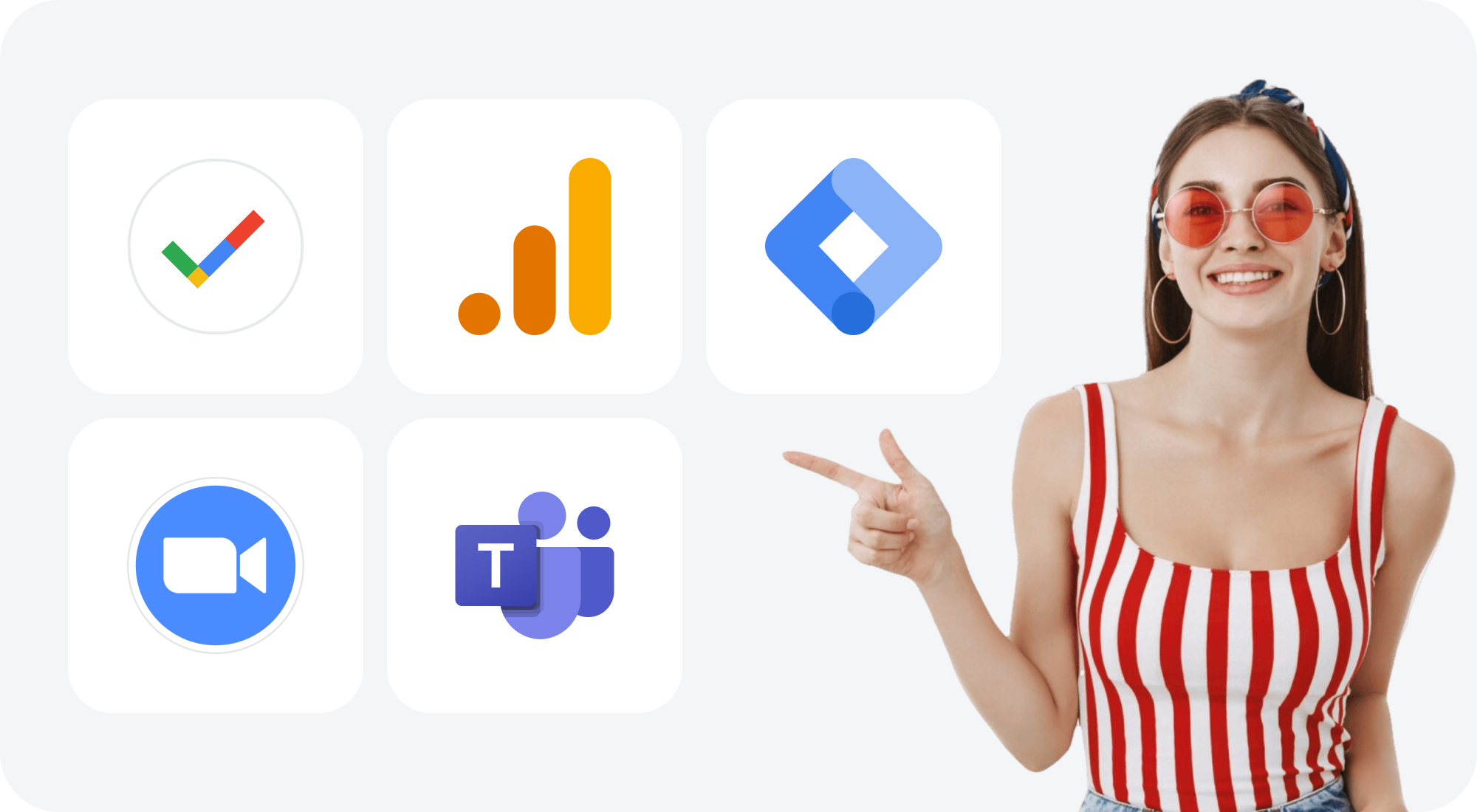 Connect a service booking button across all Google services and track the results through EasyWeek. More booking sources – more customers! The feature is available only for the beauty industry.

Based on your requests, we have activated the integration with Zoom Meetings. Easily schedule meetings with clients, send Zoom conference links during booking, and transfer participant information to EasyWeek.

Combine the capabilities of EasyWeek and Microsoft Teams by connecting the platform, which includes chat, online meetings, notes, and collaborative document work. Schedule online appointments through EasyWeek and instantly send the Microsoft Teams link for the online meeting.

In July 2023, Google replaced analytics services from Universal Analytics with Google Analytics 4 (GA4). We did the same in the EasyWeek integration catalog.

We introduce the integration with Google Tag Manager (GTM) – now you can track all user interactions with your website and EasyWeek widget in detail. GTM is a unified management platform for various analytics and marketing services, offering simple settings in the interface – no need to change website code or involve programmers for this purpose anymore.
---
And that's not all! We're thrilled to announce the soon arrival of two highly anticipated additions to our product lineup. Get ready for the much-awaited gift card feature, perfect for spreading joy and building lasting connections with your loved ones. The cutting-edge workflow automation designed to simplify your daily operations and free up more time for what truly matters will streamline your tasks and boost productivity.
Stay tuned for these incredible enhancements!
Your EasyWeek team.