A website that EasyWeek creates for you allows mentioning branch working hours. That's how it looks: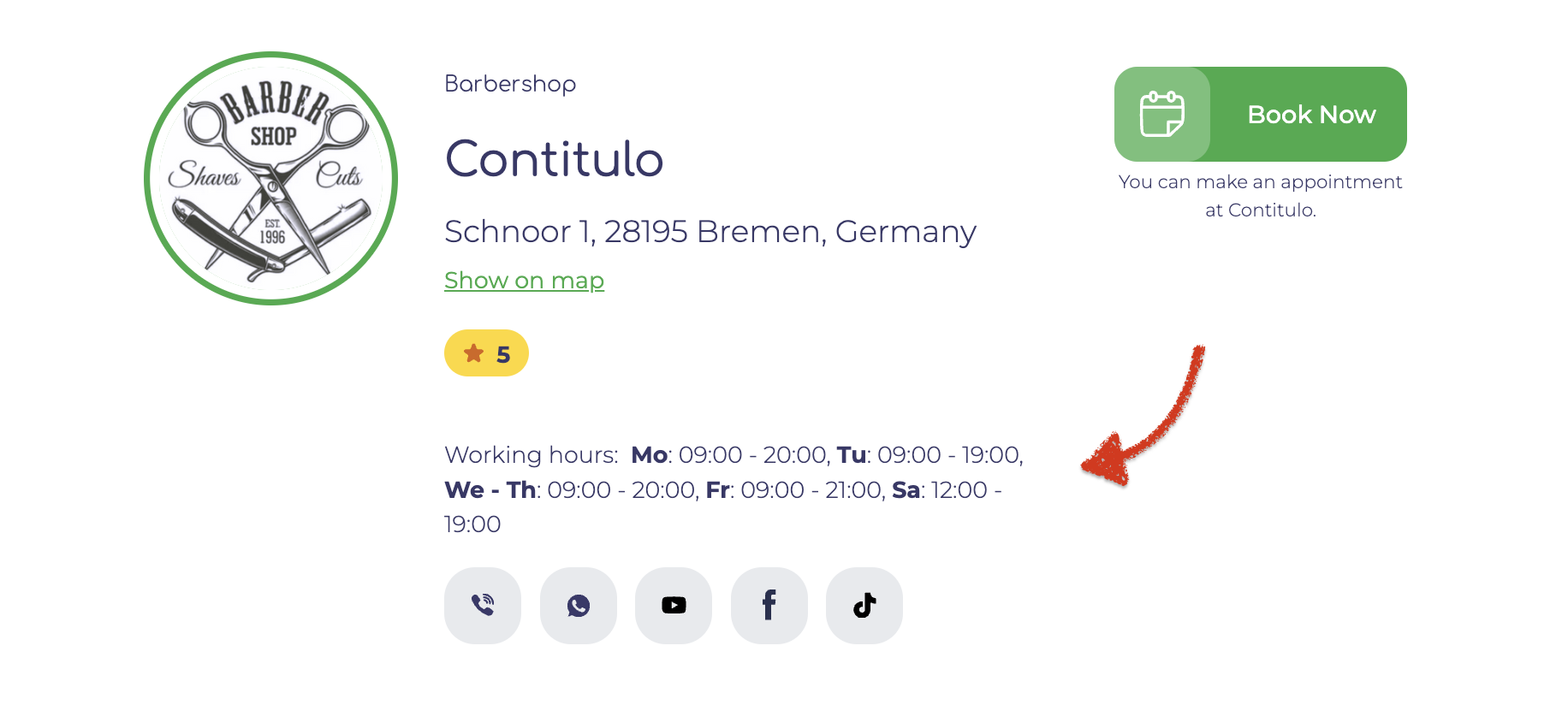 This field is informational and does not influence service availability. You can connect staff or asset schedules to the location's working hours. This way, any changes in the location's working hours will automatically change employees' schedules. You can read more about this feature in this article.
If your company has multiple locations, you can set different working hours for them.
Select the required one in Settings – Business – Locations.

Click on the

Work Hours

card.

Set different hours for each day of the week:





Then, we've added a handy on/off feature for working days. Now, you can easily set up your working days in the EasyWeek system, separately and together. You can also add one or two intervals if your timetable has timeouts: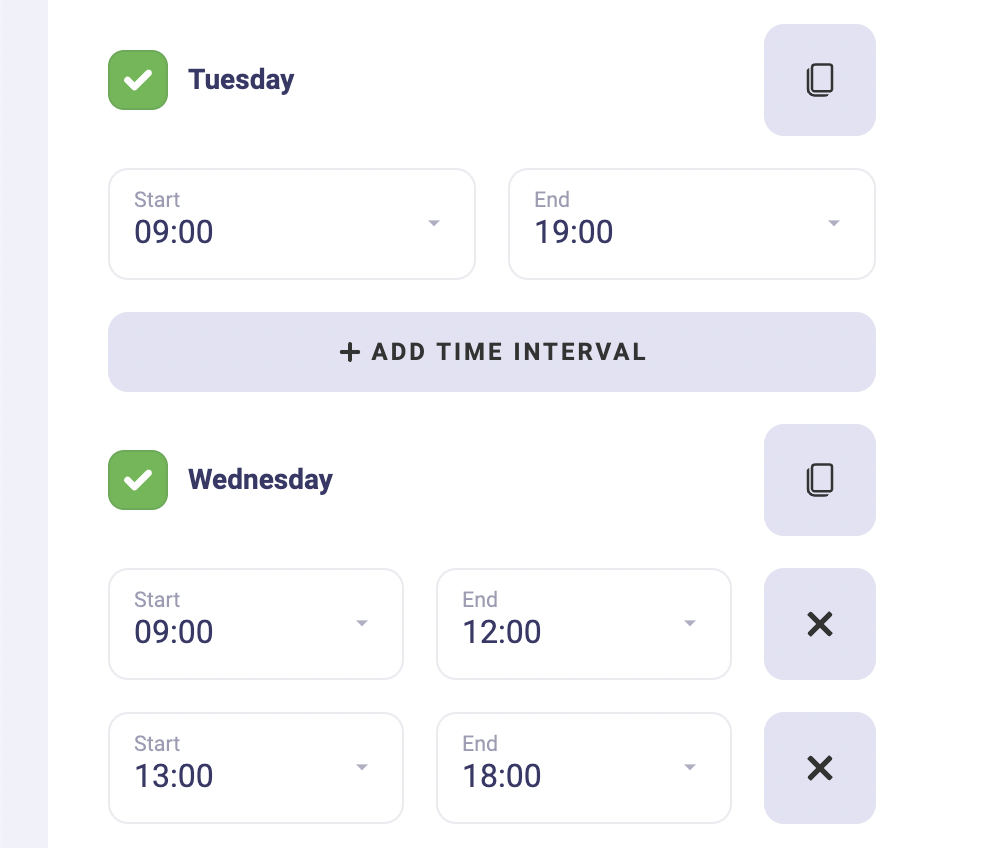 Recurring days can be filled in by copying. There is a Copy button for quick schedule copies: