Online appointments are an essential element of modern service companies.
A client can reach you 24\7, even on holidays and busy days. There is no need to contact via phone and read all available slots. The widget keeps all information about unbusy workers, prices, photos and real-time updates.
A client uses a link on social media or your website. After he chooses the location, all needed services, selects a suitable time, and gets notifications, you will get all this data on your side.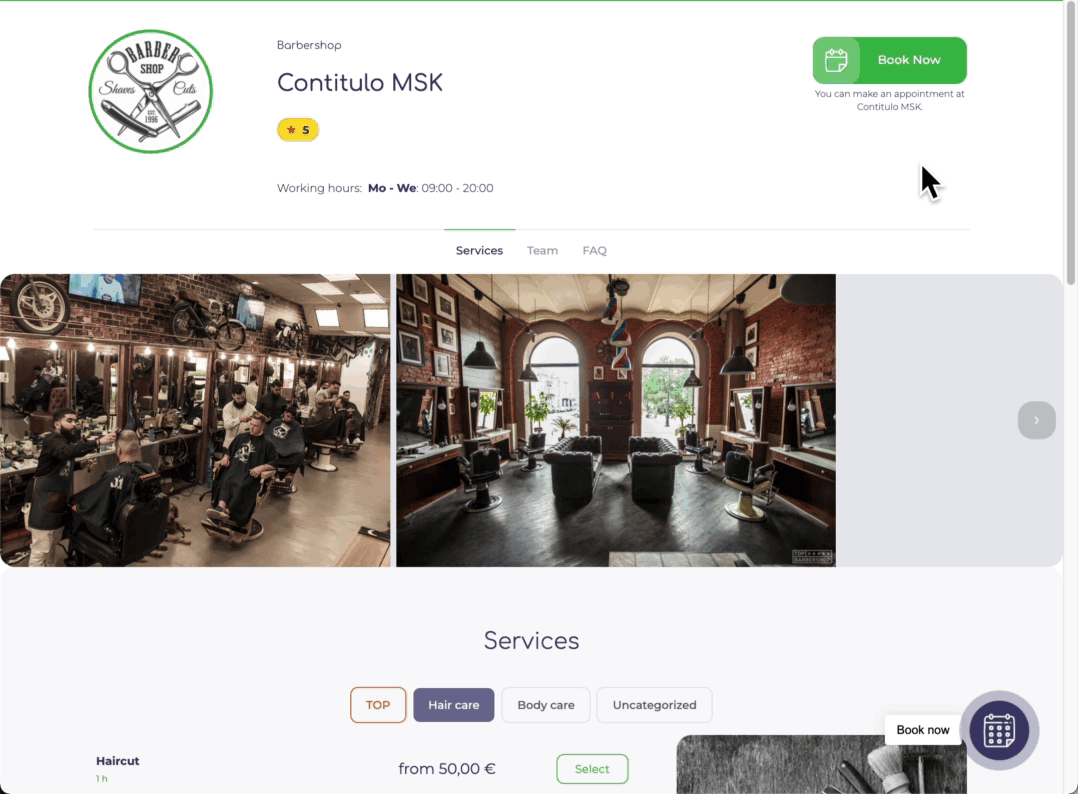 Our system has several ways of widget embedding into your site. Check them in this article.