Even if you don't know the word 'widget,' you may have seen it on various websites. It is a particular booking form that includes information about current prices, services description, and online information about specialist's availability.
How does it work
An online appointment is a handy tool for business automation. Customers can easily book your service 24/7, even outside your company's work hours.
An appointment in a few clicks
A client uses a link from your social media or widget embedded on a website and then chooses a service, specialist, and time. That is it!
The widget will never forget to ask for all the client details and offer an extra service. A client and a specialist will receive a notification about the completed appointment.
The website on the EasyWeek platform with connected widget looks this way: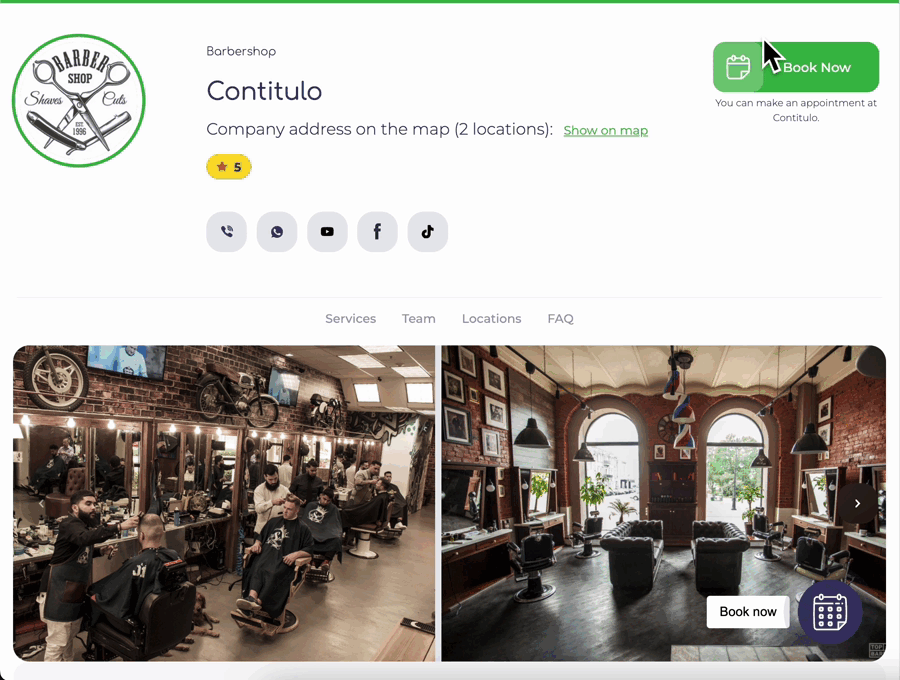 Two types: Classic and Unit
In addition to the Classic widget shown above, the Unit widget is also available. It is designed to meet the needs of space or property rental companies. It allows customers to easily make group bookings and order extended service sessions in a single action.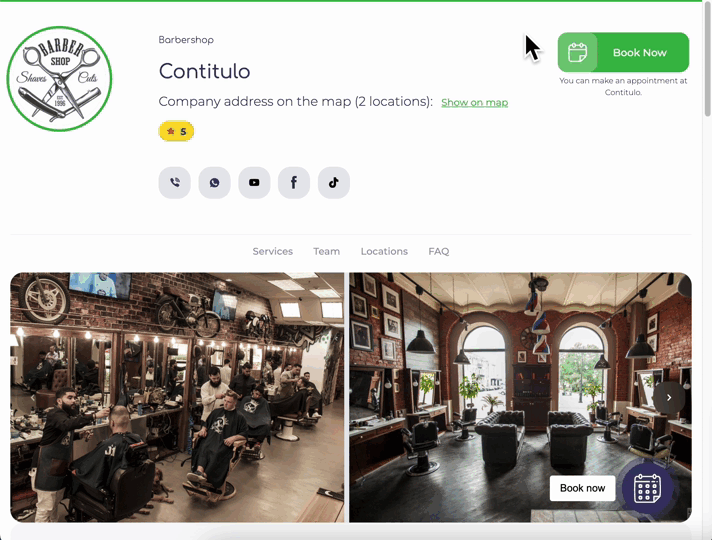 Key features of the Unit widget:
The ability to select multiple time slots in a single booking makes reserving spaces like photo studios for several hours convenient.
Customers can reserve multiple items simultaneously, such as multiple VR zones for a group of players.
No staff selection is required, as service providers are automatically assigned from those associated with the service.
Service descriptions include enlarged images, allowing customers to focus on the item they are booking.
To switch the widget type, access Settings – Administration – Widget:

Customization
The widget behavior and its elements can be set up for you individually. For example, appointment intervals, steps order, appearance, and custom fields. To manage these setups, go to Settings - Widget or Settings - Booking.

Let's take a look at this in more detail.
Setting up slots
You can set up the time intervals for each service in different aspects. For example, there is an option for detailing a starting time. A slicing step for booking can be every 10 minutes or every 3 hours. You can also tie it to the service duration.
The End time of slots as well as Already booked slots showing makes the online calendar more informative:
| | |
| --- | --- |
| before tuning | with applied settings |
The other handy feature is a minimal time before the service begins when a client can make an appointment. If you can't serve last-minute clients, set an interval before a meeting. It is allowed to set gaps from 15 minutes up to 24 hours for each service.
You can set up a booking limit per client to prevent evil actions from concurrent companies. It can be a frequency of one appointment per hour or up to one per week.
Step order
Depending on the company, the online appointment process may look different. You can, for example, manage specialist choices. The system offers automatic assigning or manual selection.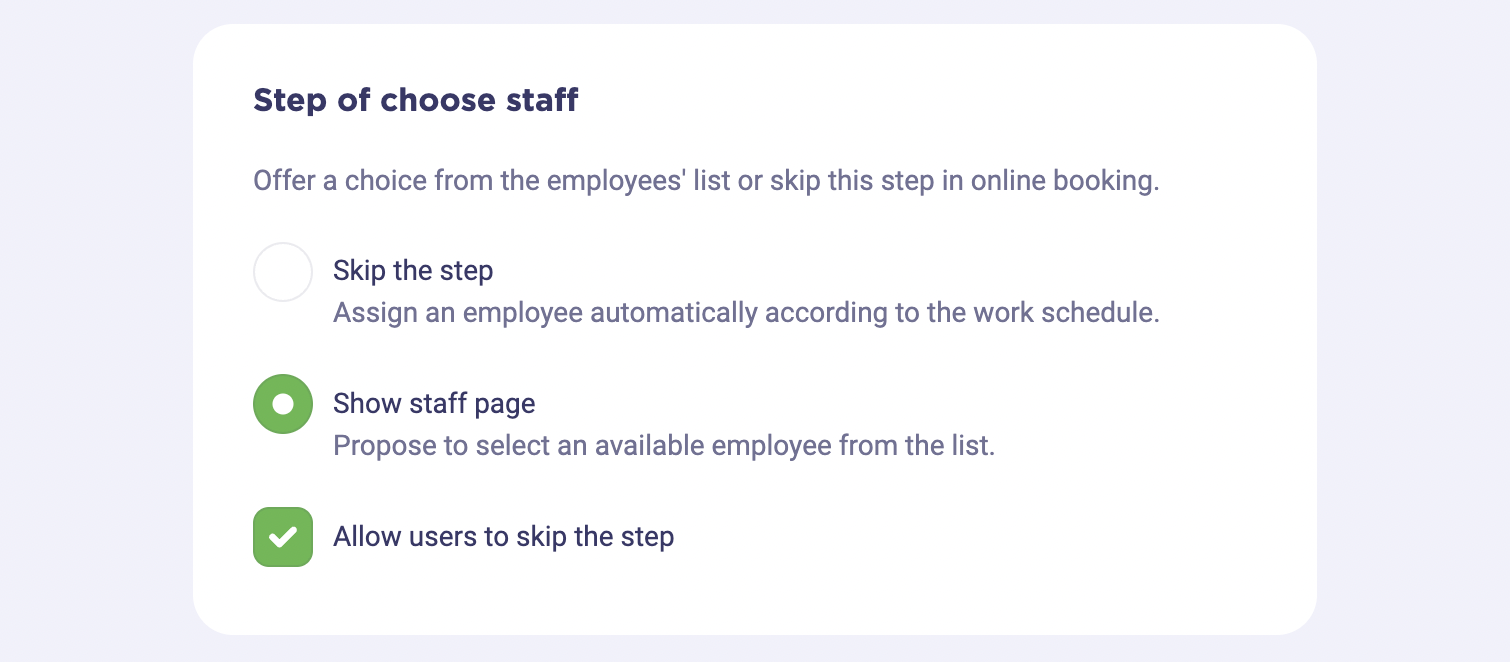 Moreover, you can swap the specialist selection and the services picking tabs. Set the initial page in the Settings – Widget.
An advanced features
The EasyWeek widget can offer you much more than this! If you want to change its color and appearance, please look at this article.
Here, you can adjust which client data will be collected during the booking process and set custom attributes.
Embedding the widget
We offer several ways to embed a handy widget on your website, more about this in this material.