Cross-sales can significantly increase an average bill. You can bind some services together and set a discounted price when somebody orders them jointly.
For example, if a client books a manicure, a good cross-sale option would be a discounted pedicure: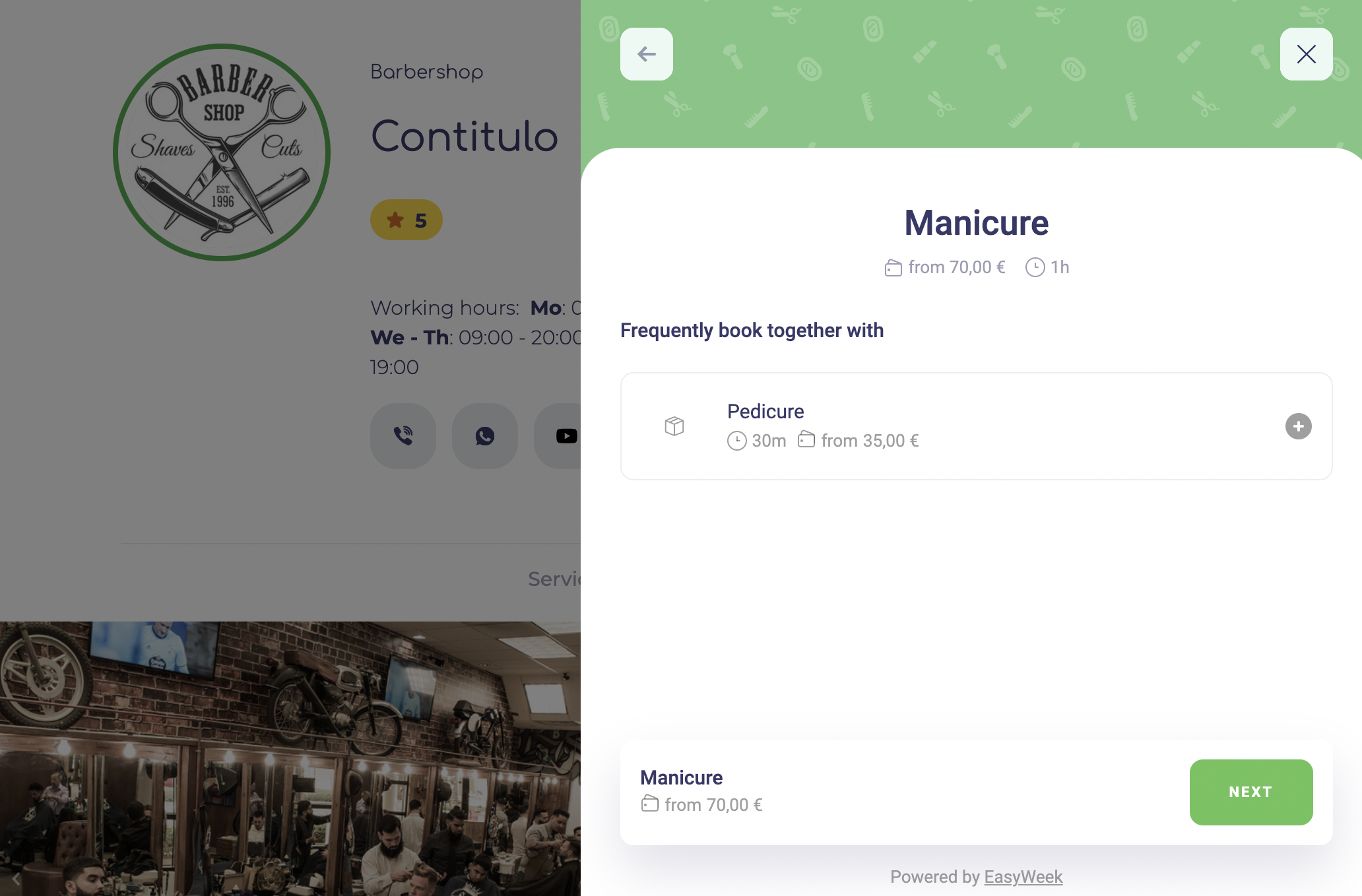 How to set up cross-sales
Go to Settings - Business - Services.
Choose the primary service.
Proceed to the Related services page.
Activate the services you`d like to offer while a client books the primary service.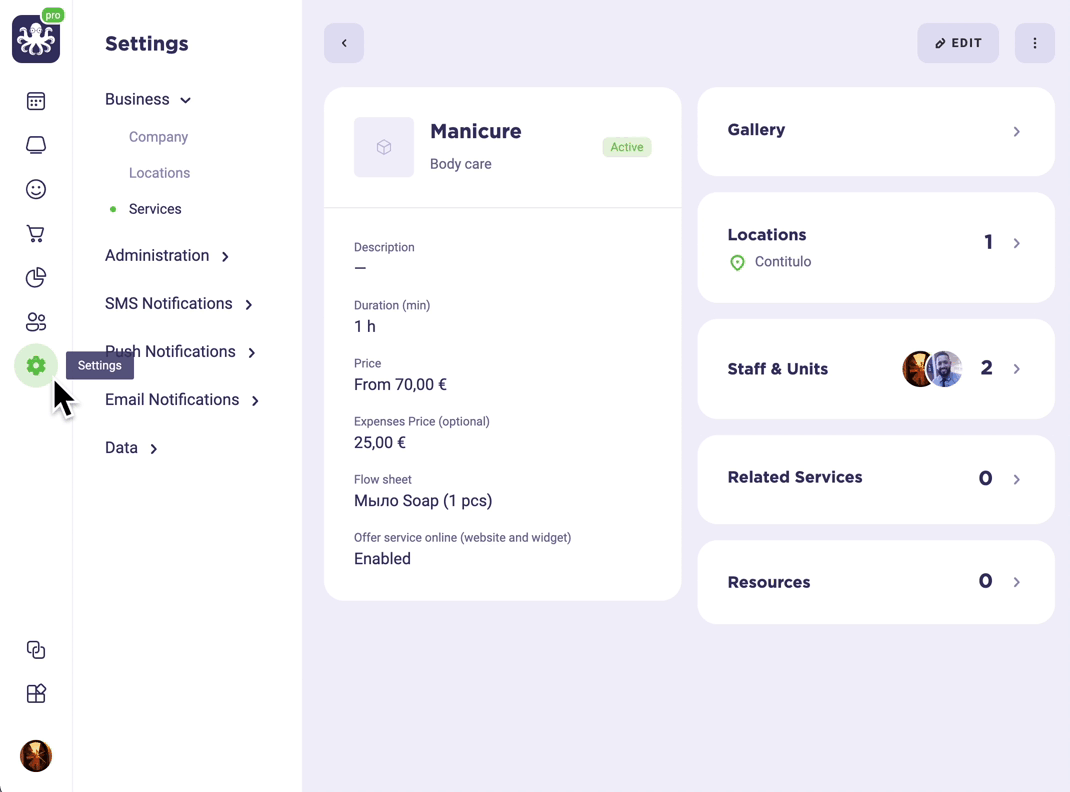 This related service will be shown when booking the primary service. Add an inviting discount to the connected service as an extra promotion. In our case, we did it with the pedicure service.
Choose the related service in Settings - Business – Services.
Click on Edit in the upper right corner.
Scroll till you see the 'Price for related service' field.
Enter the discounted price.

Pay attention: discounts do not work when the special price calendar is activated.