Previously, we linked a product with a service. But sometimes, you need more than one consumable for a service. You can configure the list of consumables – it is called a Flow sheet.
Go to the Inventory module. Select the Flow sheet string and push the +Create new button.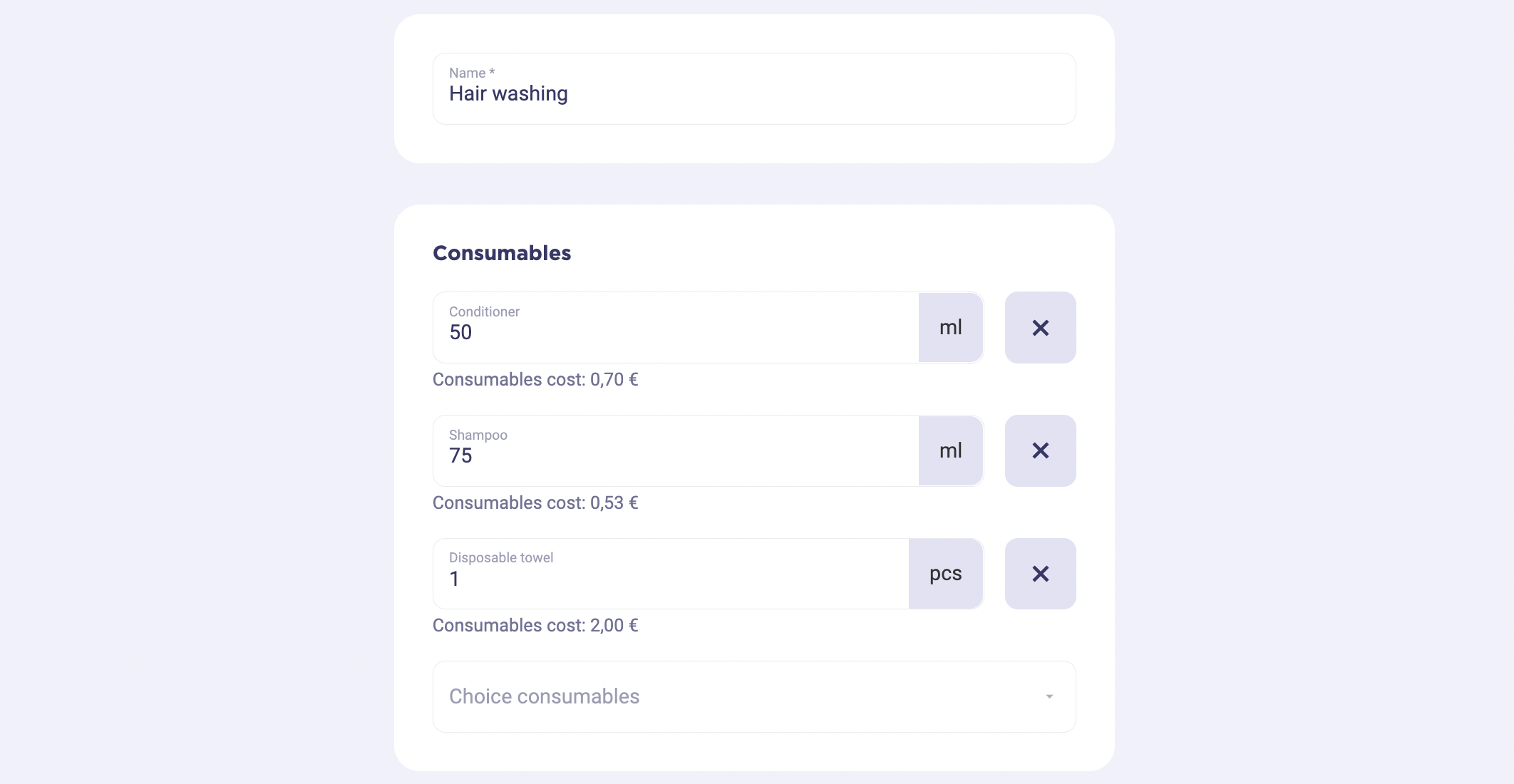 To associate that sheet with the services, go to Settings – Services. Select the service and go to the Edit page.
Scroll down to the Flow sheet section and select needed from a drop-down list: