We love our job! What could be more exciting than improving our customers' businesses?
Brand-new updates will allow you better business planning and client management. So don't hesitate to change your life for the better right now! Connect resources and collective performance and use all other EasyWeek features at full power.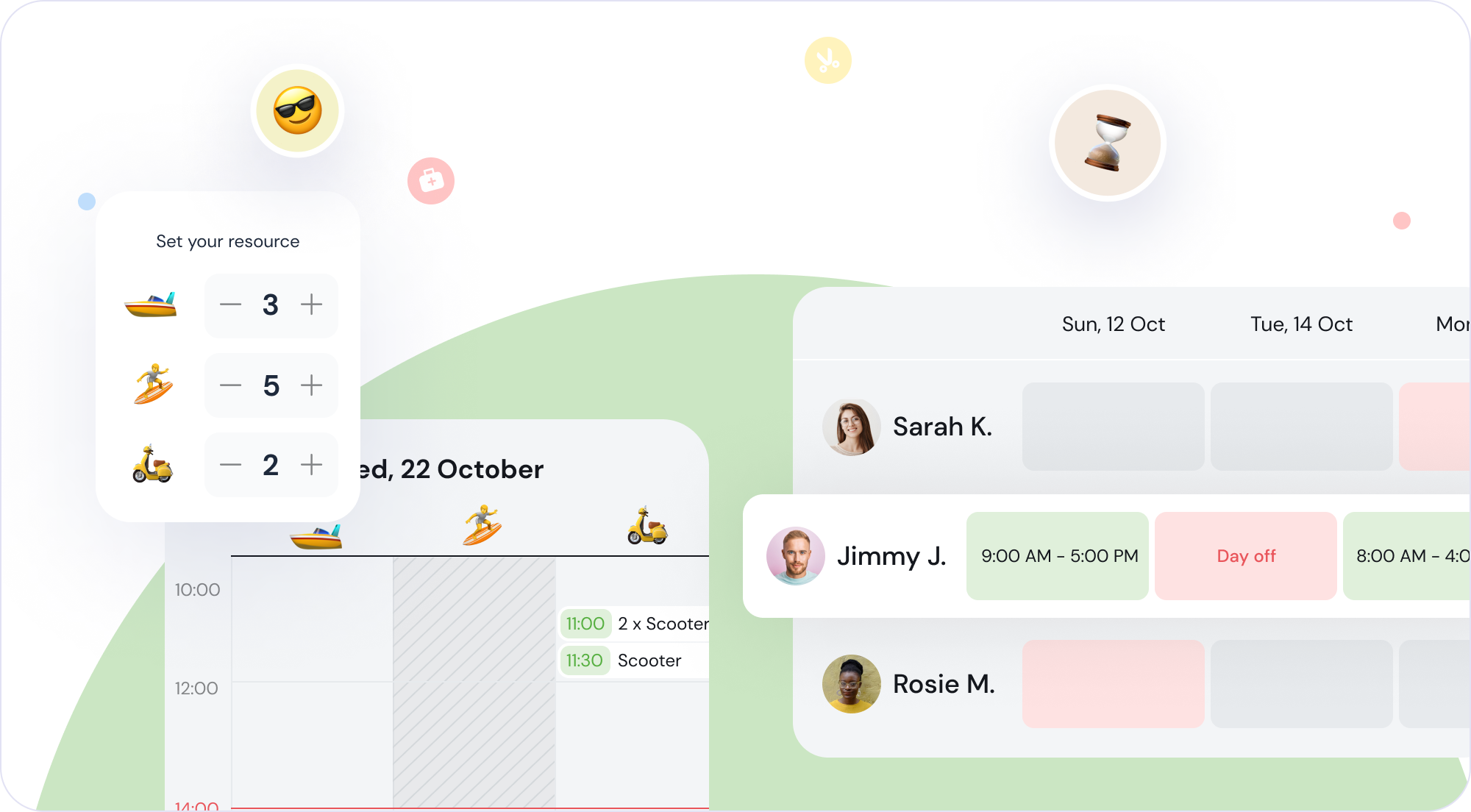 Add resources to services
Some services require not only employees but also materialistic objects: equipment, tools, premises, etc. For example, several employees can offer SPA services, but they will share one massage table or solarium. Several car wash staff can use one cleaning tool, and so on.
These assets are called resources. Add resources to services and track their availability in the EasyWeek calendar to avoid double appointments for the same resource.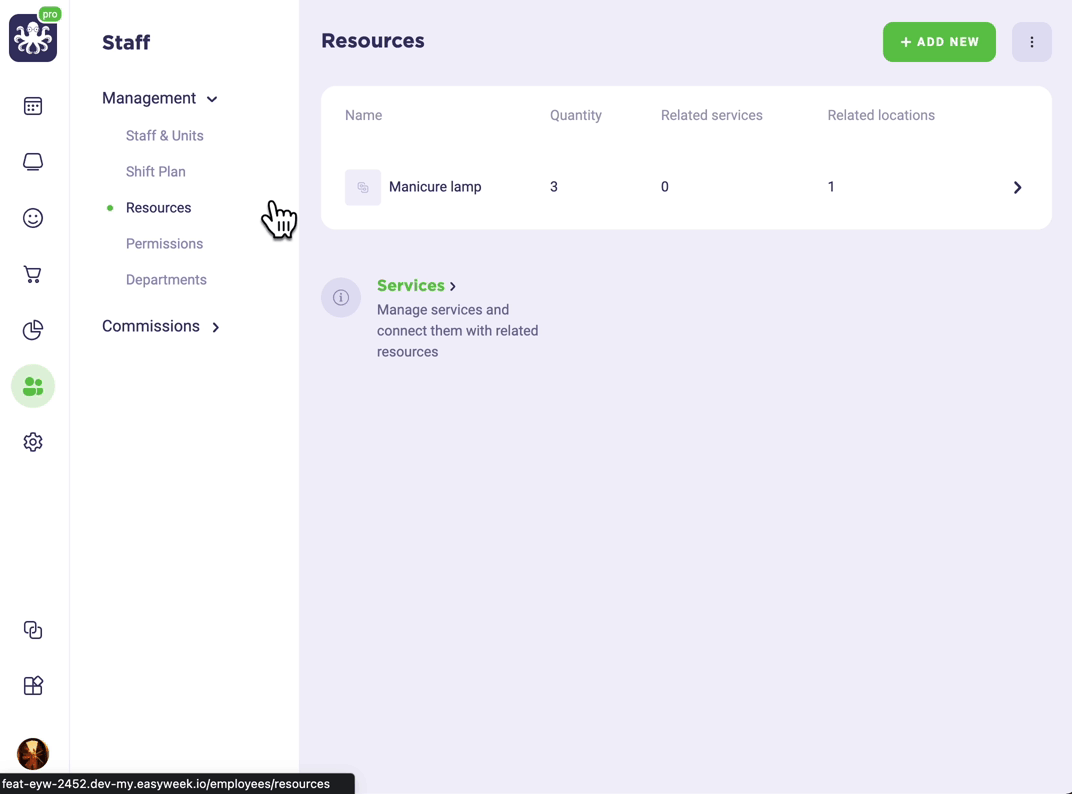 New Shift Plan
We fully renewed the Shift Plan section.
So, it's easy to edit employee schedules on one page, copy, set an infinite plan, and synchronize schedules with location working hours. By the way, you can easily save and print employees' schedules as well. More about it in our Help Center.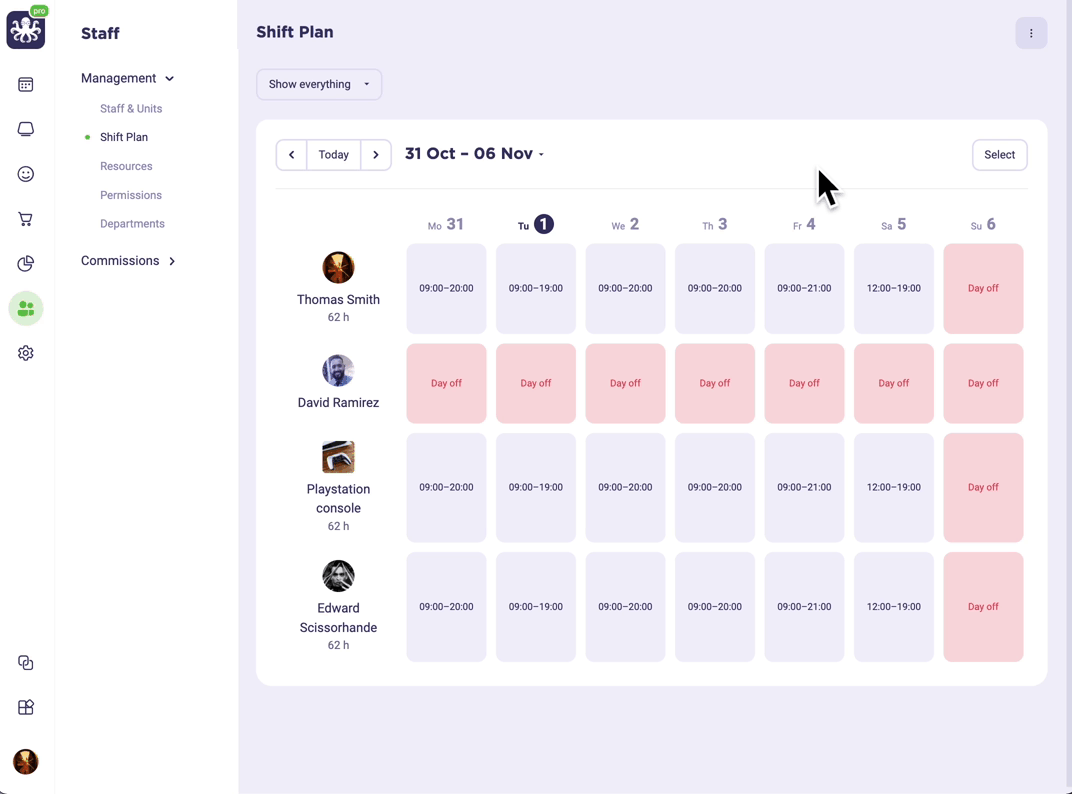 Connect collective performance
The list of your services may include those that require collective performance. For example, you can offer a 4-hands massage. Then, you will need two employees and a massage table. If you have a VR club fully booked, all the assets are also booked, etc.
Connect the Collective performance feature in Service Settings → Users and Assets.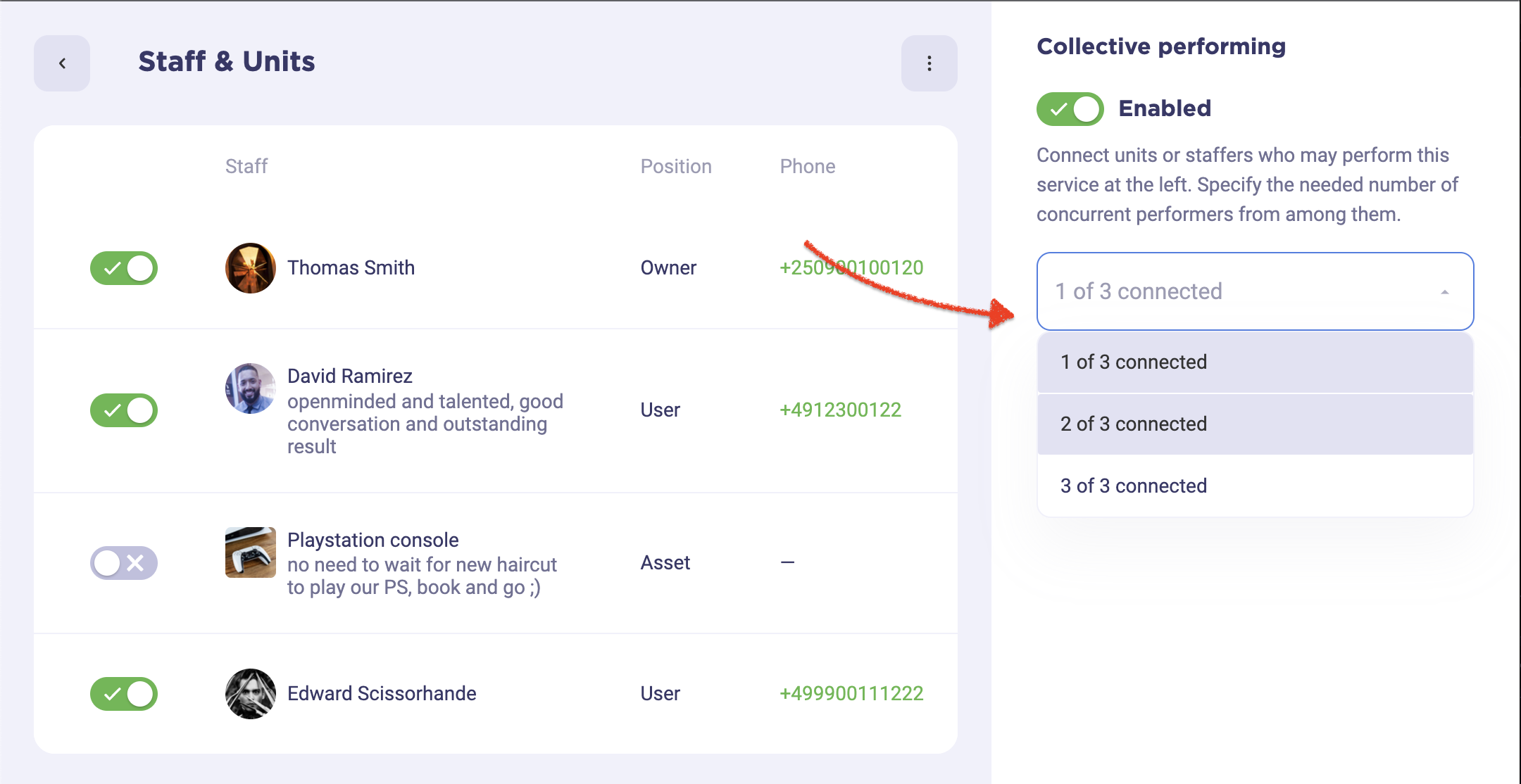 Import service list
A large number of services is no longer a problem. You can upload all the services in one file. It's also easy to download them, make the necessary changes in Excel and upload them back. This way, you can mass update prices, fill in descriptions, and edit durations and breaks.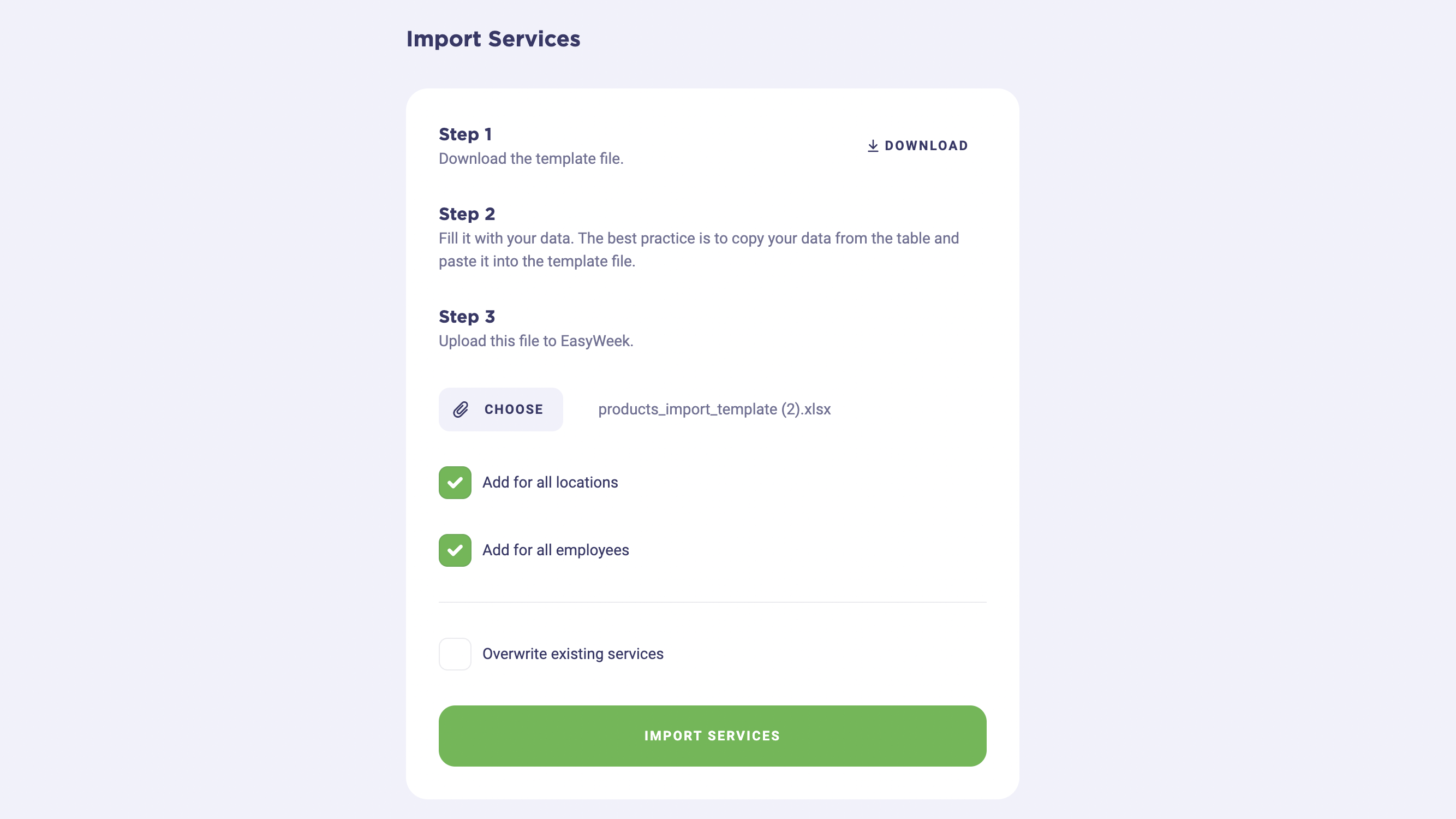 Use the automatic assignment
Optimize the workload between specialists performing the same services. The system automatically allocates appointments to available performers or assets when booking via the Calendar and Widget.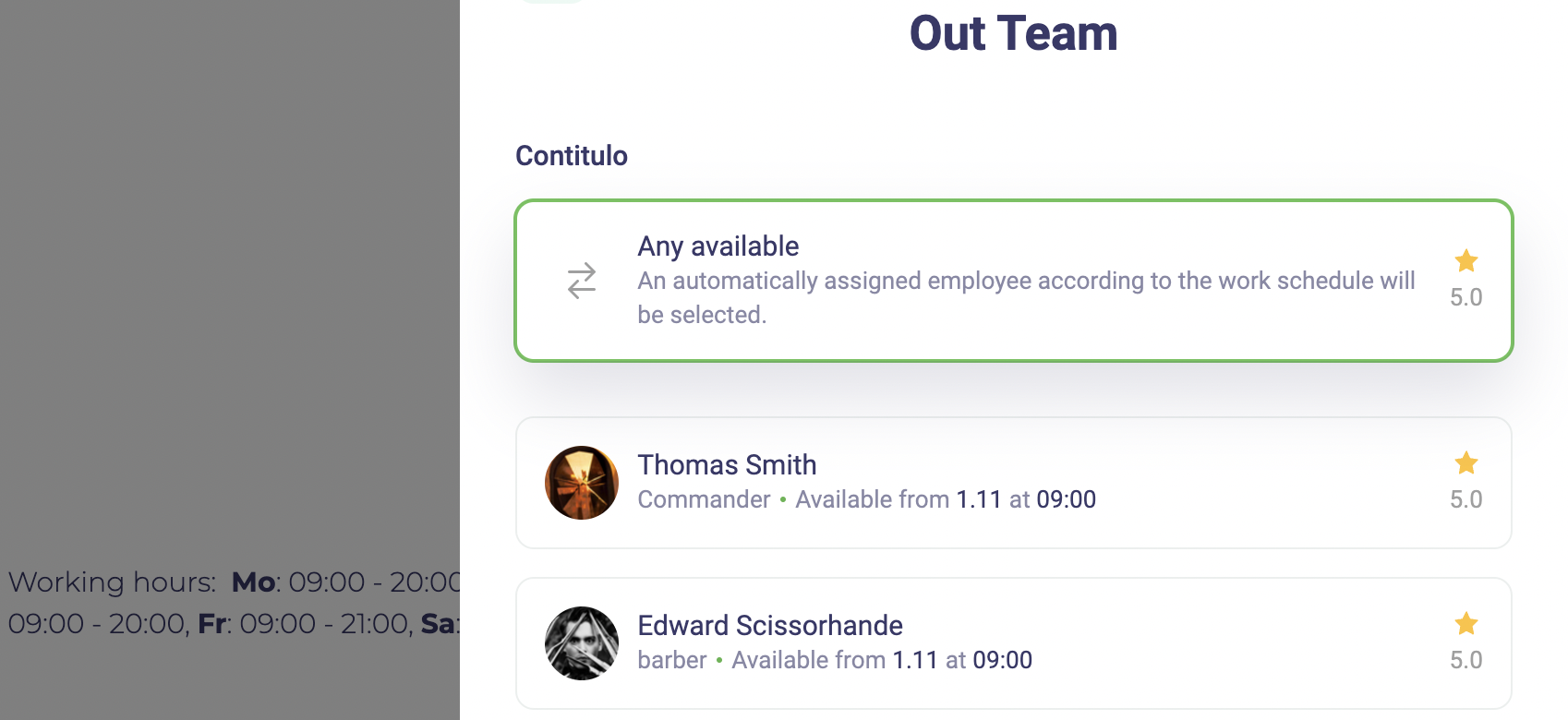 You can also skip this step by choosing automatic assignment as a default setup. Just go to Company settings – Management – Widget.

Calendar update
The app now has a date toggle bar and a button to return to the current day. In addition, we fixed the create button in the main menu to make a new entry in one click. We also optimized the interface for adding services when creating an appointment.
What's next?
We'll release the Google Reserve integration very soon, so your customers can create bookings directly from Google. Also, we're launching a loyalty program, a point of sale with online payments, and, of course, as always, we'll be releasing additional valuable features in between.
Automate your business together with EasyWeek.