The integration of EasyWeek and Zoom streamlines your online meetings and simplifies communication between you and your clients. Now, you can easily generate a link to your virtual video conferencing room, which is automatically attached to bookings made through the widget or Calendar. This ensures easy access for your clients to join the video meetings in your services.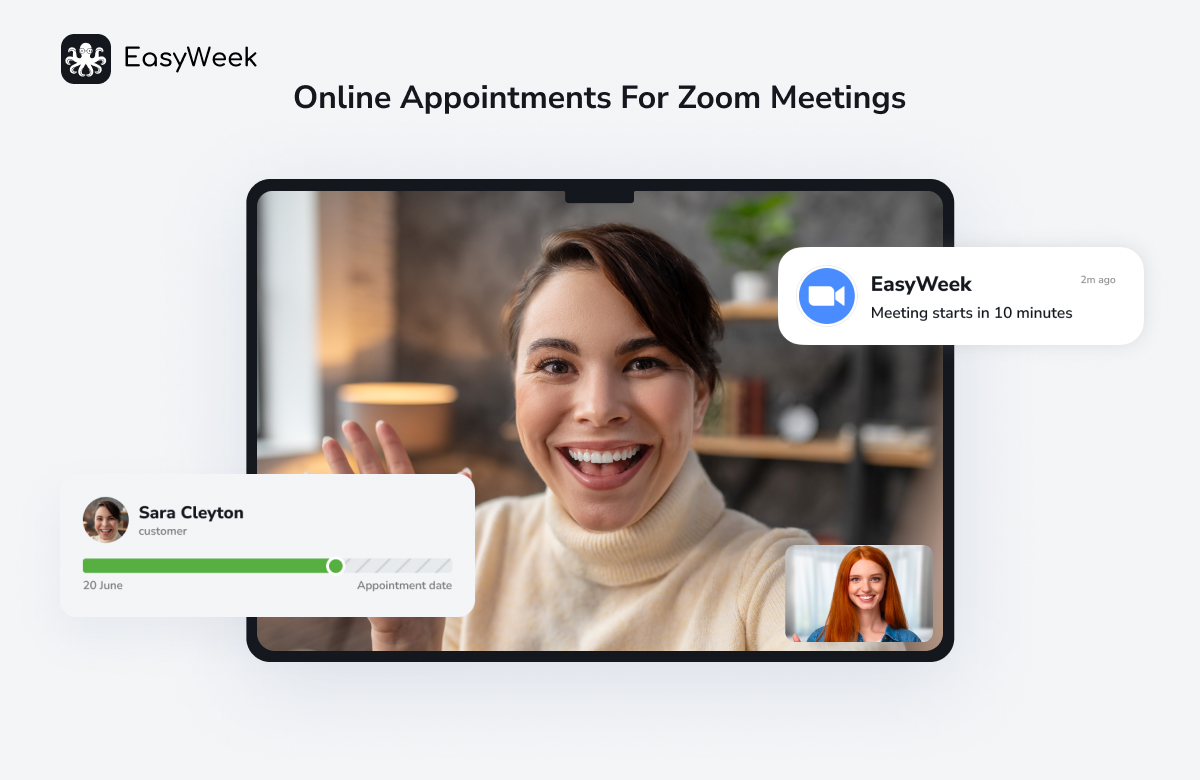 Adding the app
To get started, you'll need to add the EasyWeek app to your Zoom account. Here are the steps to do it from your EasyWeek dashboard:
Click on the icon in the bottom-left menu to navigate to Integrations.
Scroll down to the Zoom card or use the search.
Click Continue with Zoom on the opened page.

You will be taken to the Zoom Marketplace login page. Sign into your account or create a new one if needed.
Add the EasyWeek app and allow it the necessary permissions.
Ready! Now a Zoom meeting link will be automatically added to all your reservations.
Usage of Zoom integration
Zoom integration works automatically when you create a booking:
Navigate to your EasyWeek Calendar.
Select a time slot or click + New Booking.
Enter the mandatory information: pick the service, time, and date.
Configure other parameters if needed and click Create.
A link to the video conference will be automatically added to the booking. In addition, when email notifications are enabled, the link will be sent via email or through other configured alert channels.
You can find the Zoom meeting link by opening the booking in the Calendar. It's located on the right panel of the service description: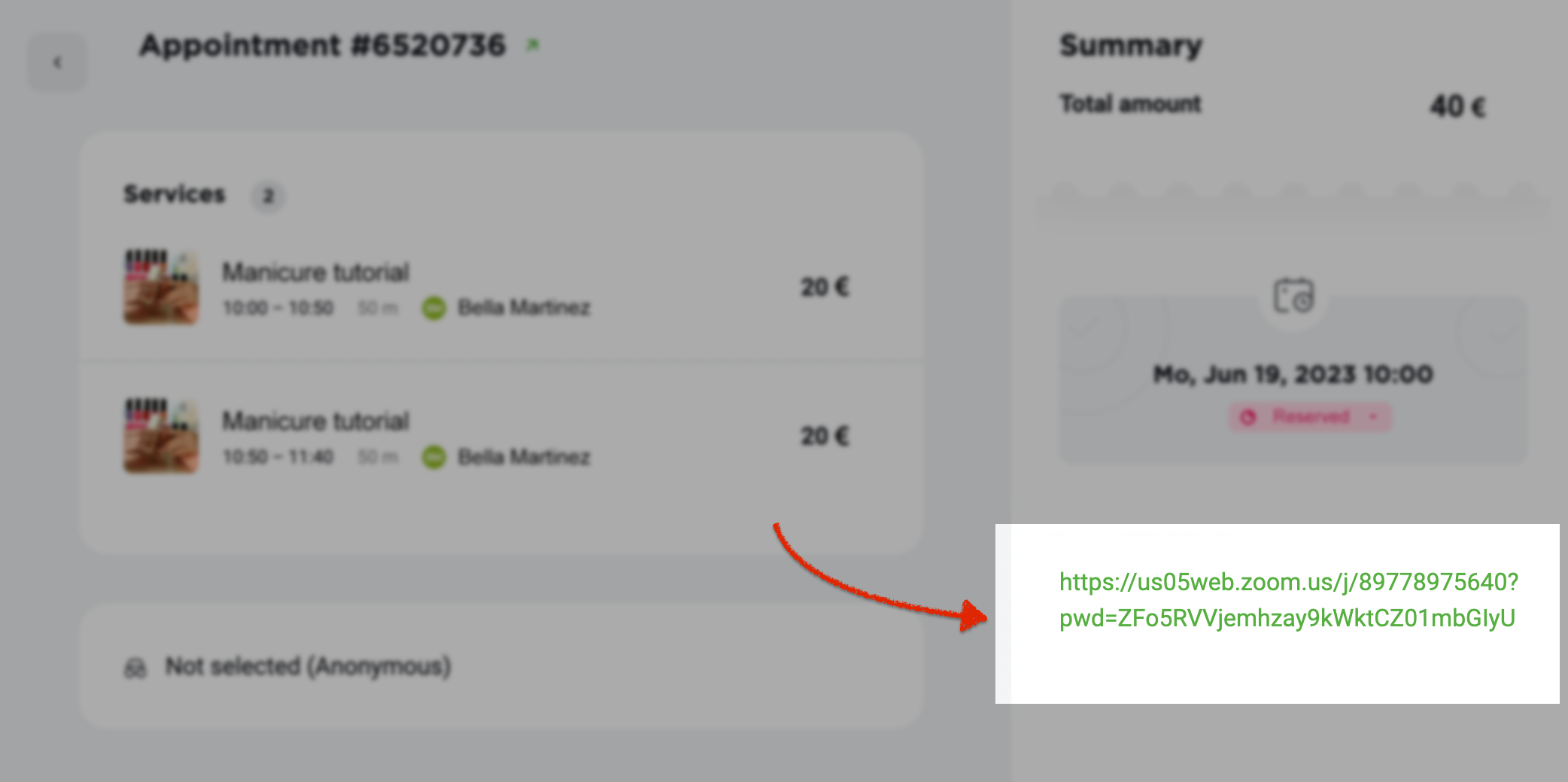 If any changes are made to the booking, the link will also be updated.
Removing the App
If you wish to disconnect the integration, you can do so via the Zoom Marketplace.
Log into your Zoom account.
Go to the Zoom App Marketplace.
Click on Manage in the top-right corner, then Added Apps on the left.
Click on the EasyWeek app, then choose Remove.
In addition, you can disable the connection in the App Directory. Navigate to the Zoom card and click Disconnect.
Your account will be disconnected from Zoom, but you can always reconnect it.