Your company can have not only workers but some properties to rent. It has neither email nor phone, but schedule and availability via widget.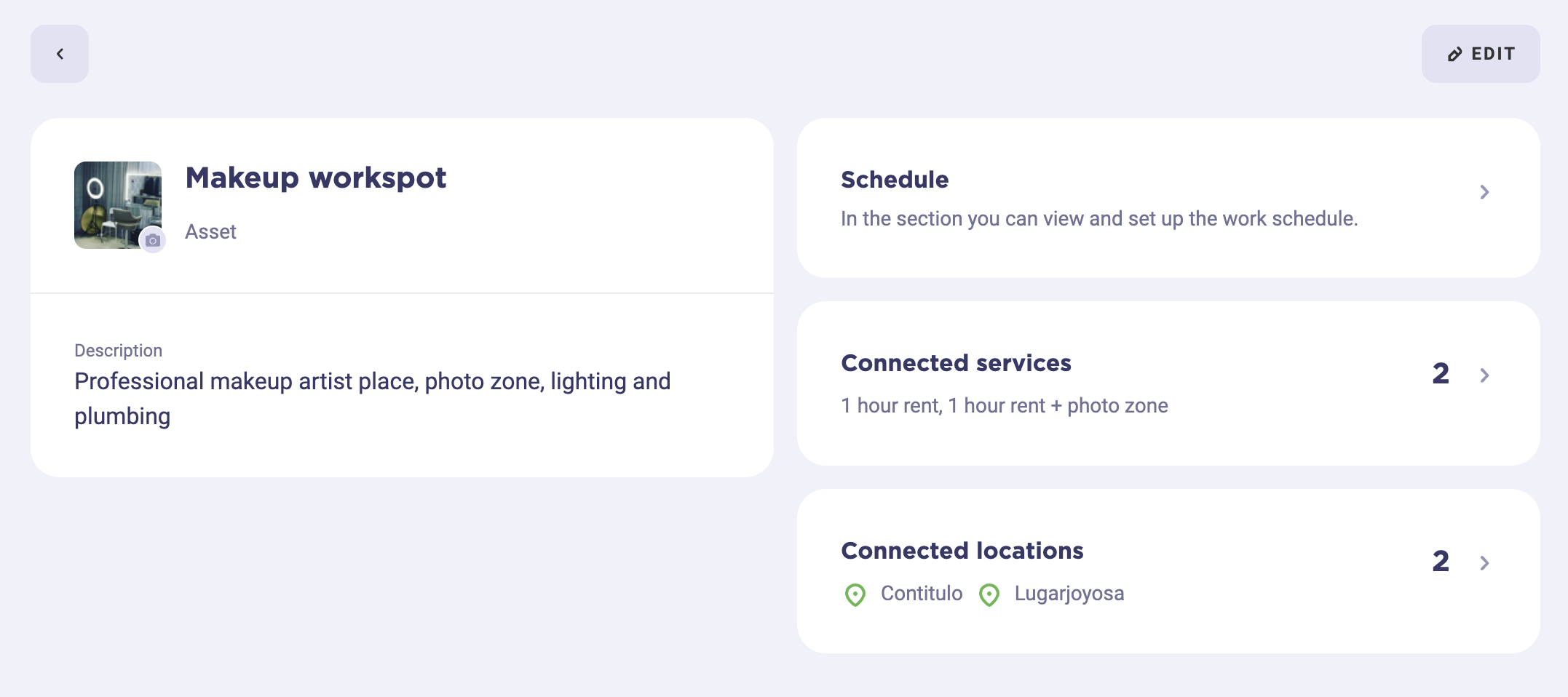 The staff consists of persons: barbers, masters, doctors, and so on. Units are something inanimate, like a conference hall, playroom, and car wash box. Also, they are hiding from the team list on the website and widget.
How to add an unit
Steps to add an unit:
Log in to the EasyWeek website.

Click the Staff icon on the left vertical menu and then Staff & Units.
Click the + Add new

button and

Add new unit.
Enter a new unit name, and choose its location and department. You can add a description as well.


The created new unit will appear in the Staff & Units list.
Unit settings
Choose a unit from the list to set it up. You can change the following attributes:
Image. Download your photo instead of the default avatar.
Schedule. A unit can have its timetable or follow a location's schedule. Read more about this in this article.
Connected services. Activate those that will be used with the unit.
Connected locations. Connect or disconnect this unit to a location.


Now your clients can reserve an object like an office, banquet hall, cinema room, etc.