We're super excited to share EasyWeek 2021 most significant updates with you! We've got a new appointment page, goods & consumables module, status management, and transactions cancelling. And something more! The newest features are based on your honest feedback, which we appreciate and study carefully.
Read on to find out more.
---
A new calendar appointment page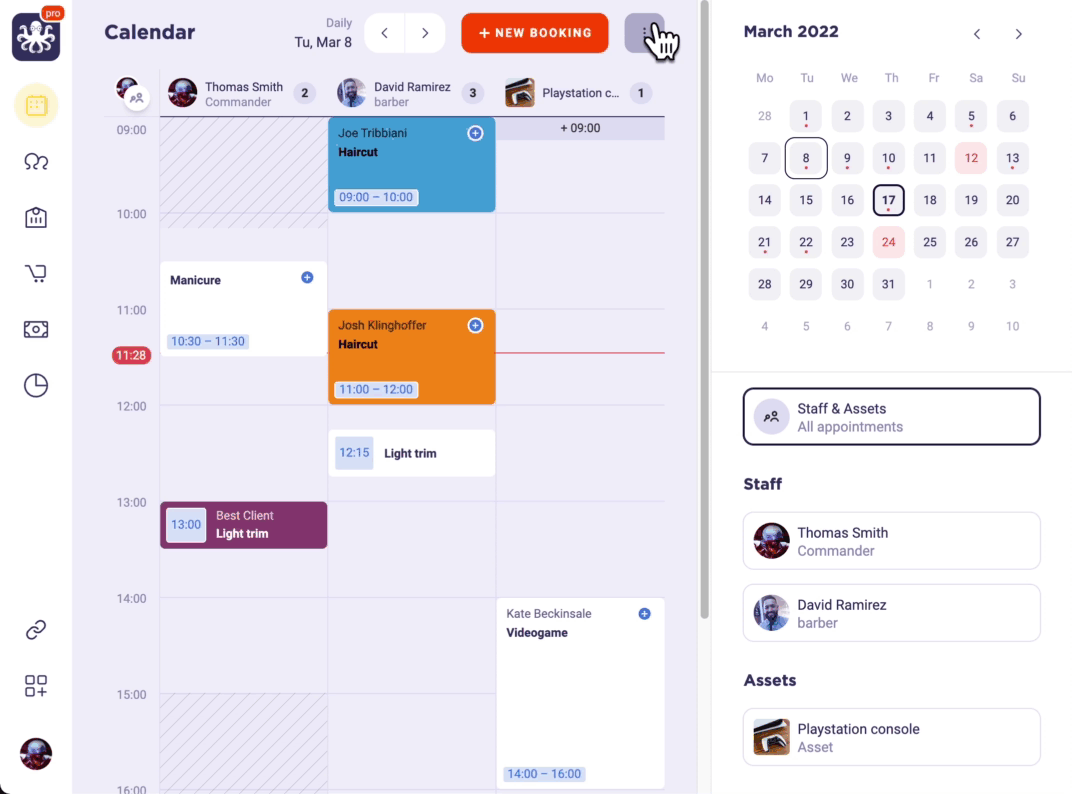 The most important update is the new calendar page.
We've worked hard to change the interface for the better and add new features, such as departments, appointment colours, hiding filters on desktop, and others. A new calendar appointment page became objectively more convenient.
More details below
Several services for different performers

Now you can add several services for different performers in one appointment or book several objects simultaneously.
Separate calendar card for each service
This feature is the tool for better analysing your bookings. Drag and drop one of the services for another date or performer. If you choose another day, the system will offer you to split services for two different appointments.
Appointment for an anonymous user

This beneficial feature may be necessary, for example, when the client doesn't want to share his data.
Appointment colors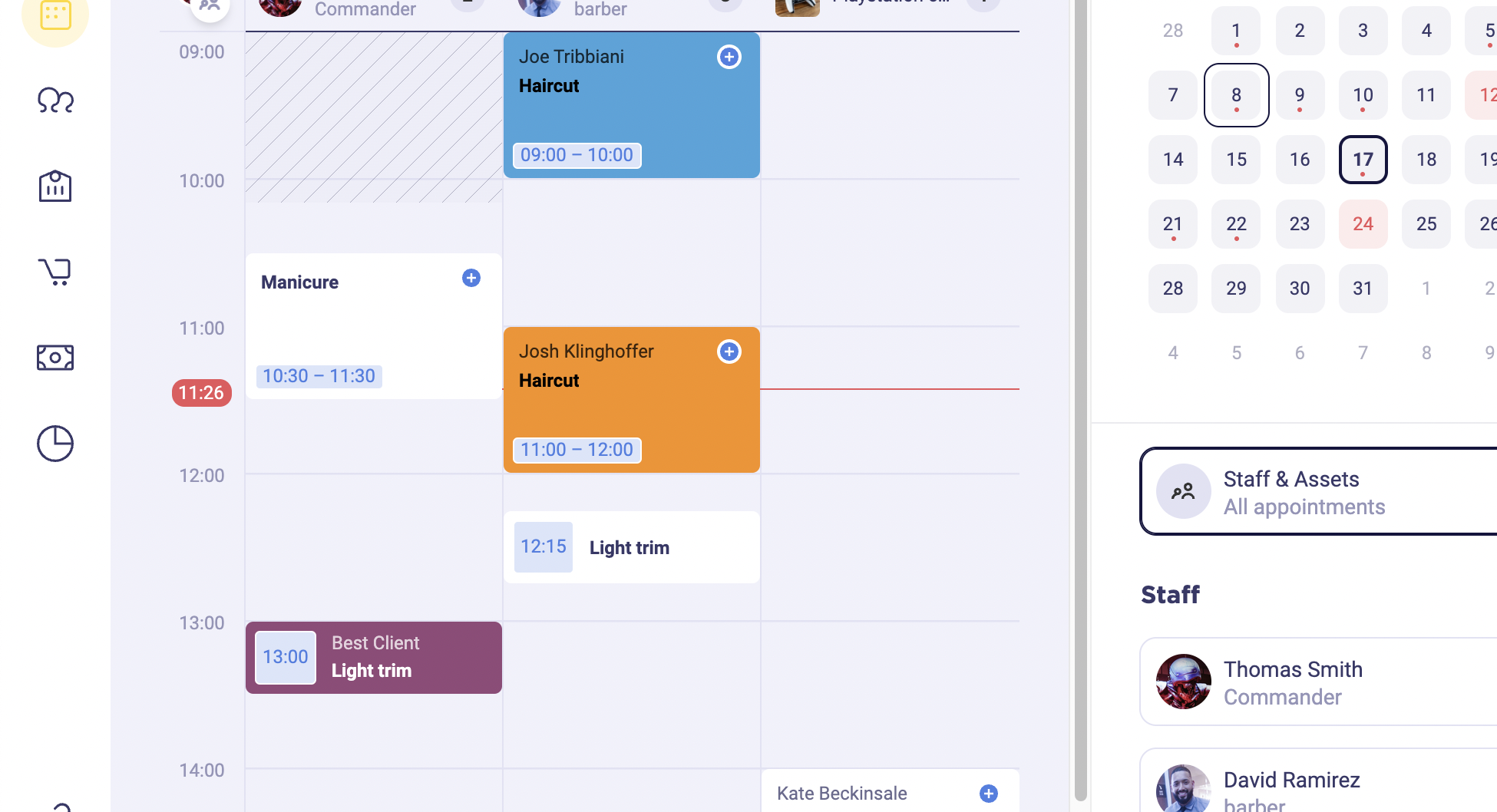 You can choose different colors for your appointments and highlight the essential ones.
Customer's brief statistics inside the appointment

You can analyse each client's number of visits and sales.
User and Object Departments
This option helps to group employees and objects in the way you need. For example, it becomes possible to define groups of manicurists, hairdressers, beauticians, etc., regarding the beauty salon. The system highlights employees with a round avatar and objects with a square one for visual convenience.
Goods & consumables module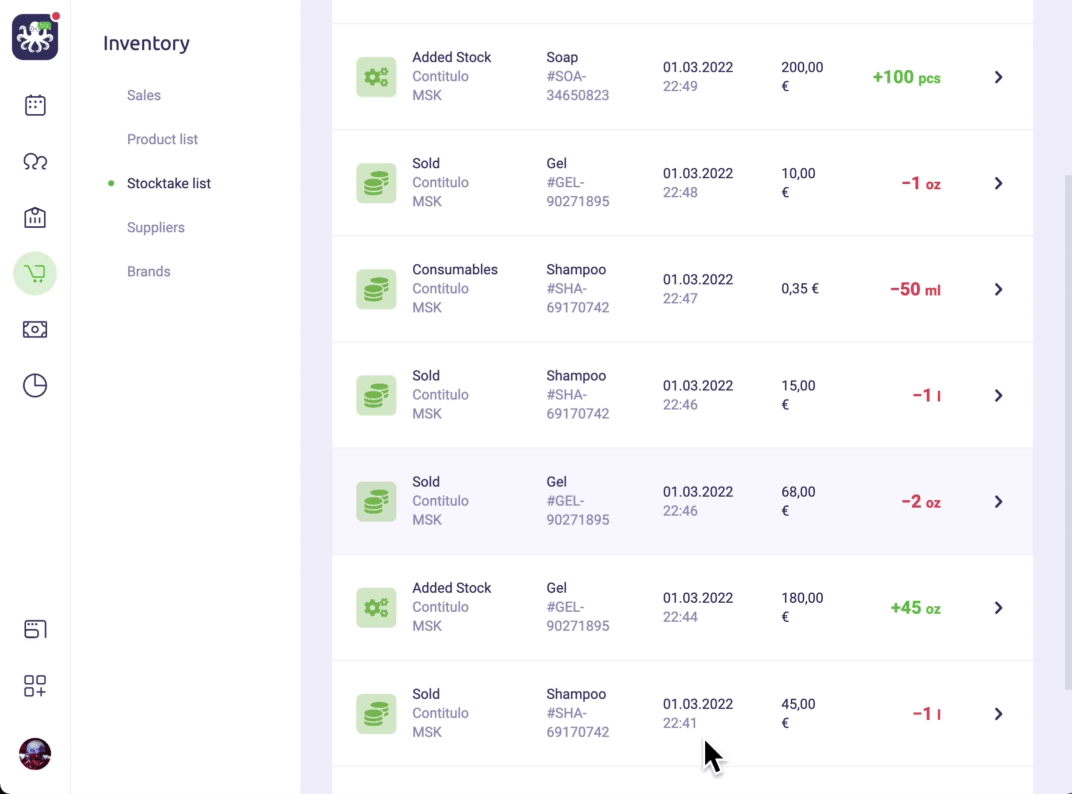 The new module allows you to keep track of goods and consumables, sell goods and charge commissions to employees.
Goods' movement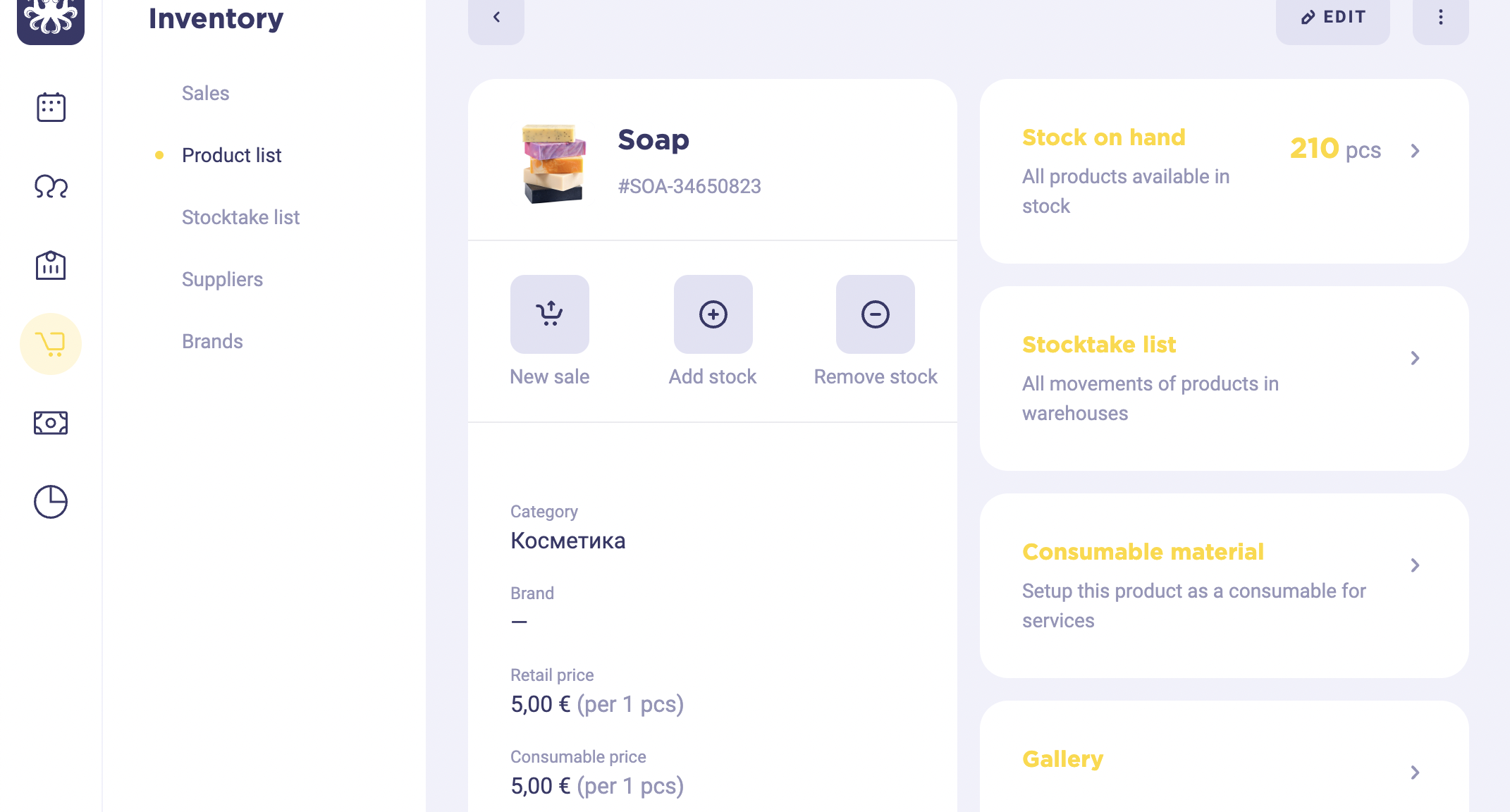 You can easily see the stock transfers and get information about the number of goods in the warehouse. Note the critical balance value, and the system will mark the goods for purchase.
Sales commission
Encourage your employees to sell additional goods by offering them a commission. The new feature became available in the already existing module "Salary." It's a handy tool to boost your sales.
Something else important
Option to hide calendar filters
For desktops and laptops, it will be helpful to hide the right filter pane on the calendar page.
Client data inside the appointment
All important customer information is now available directly inside the booking. Get it in one click!
Appointment attributes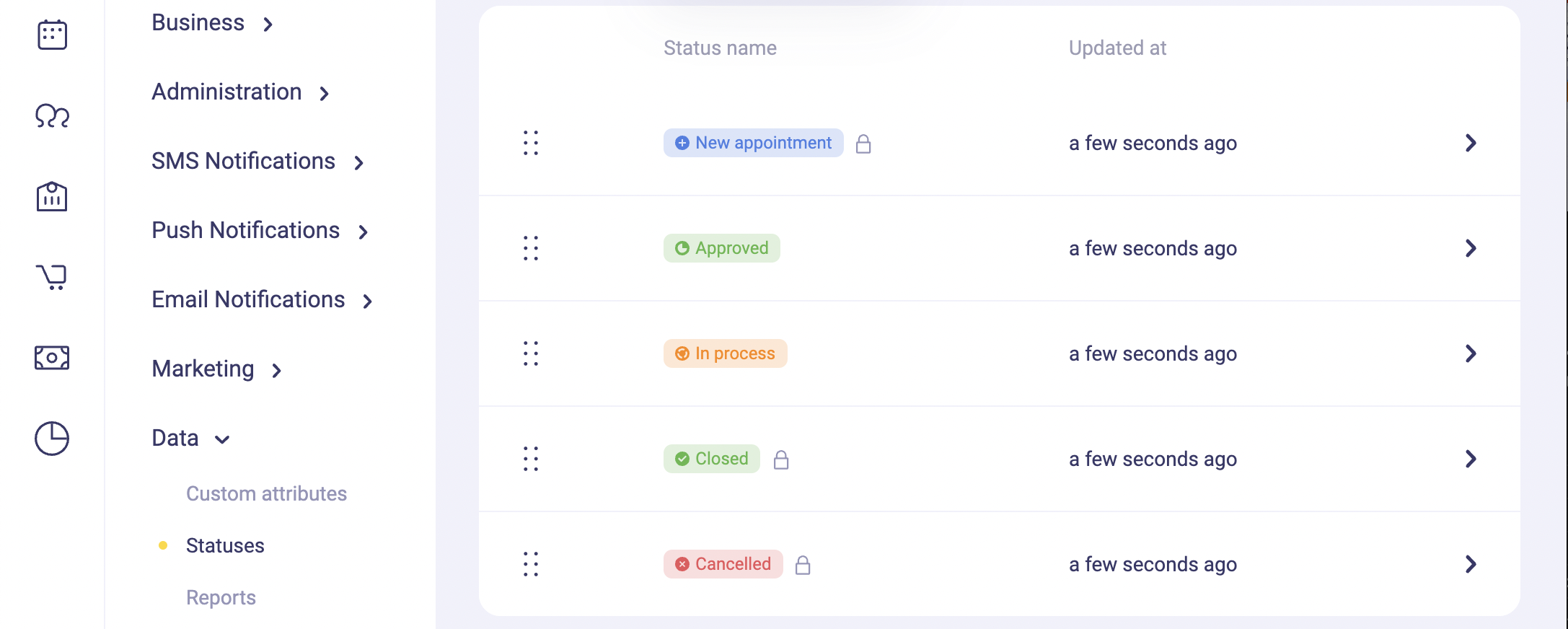 Customize the attributes as your business needs. Points marked as required will be visible without additional clicks or actions.
Status management
Create any number of statuses to detail your workflow. In addition, you can customise the colour, icon, and status priority.
Thank You page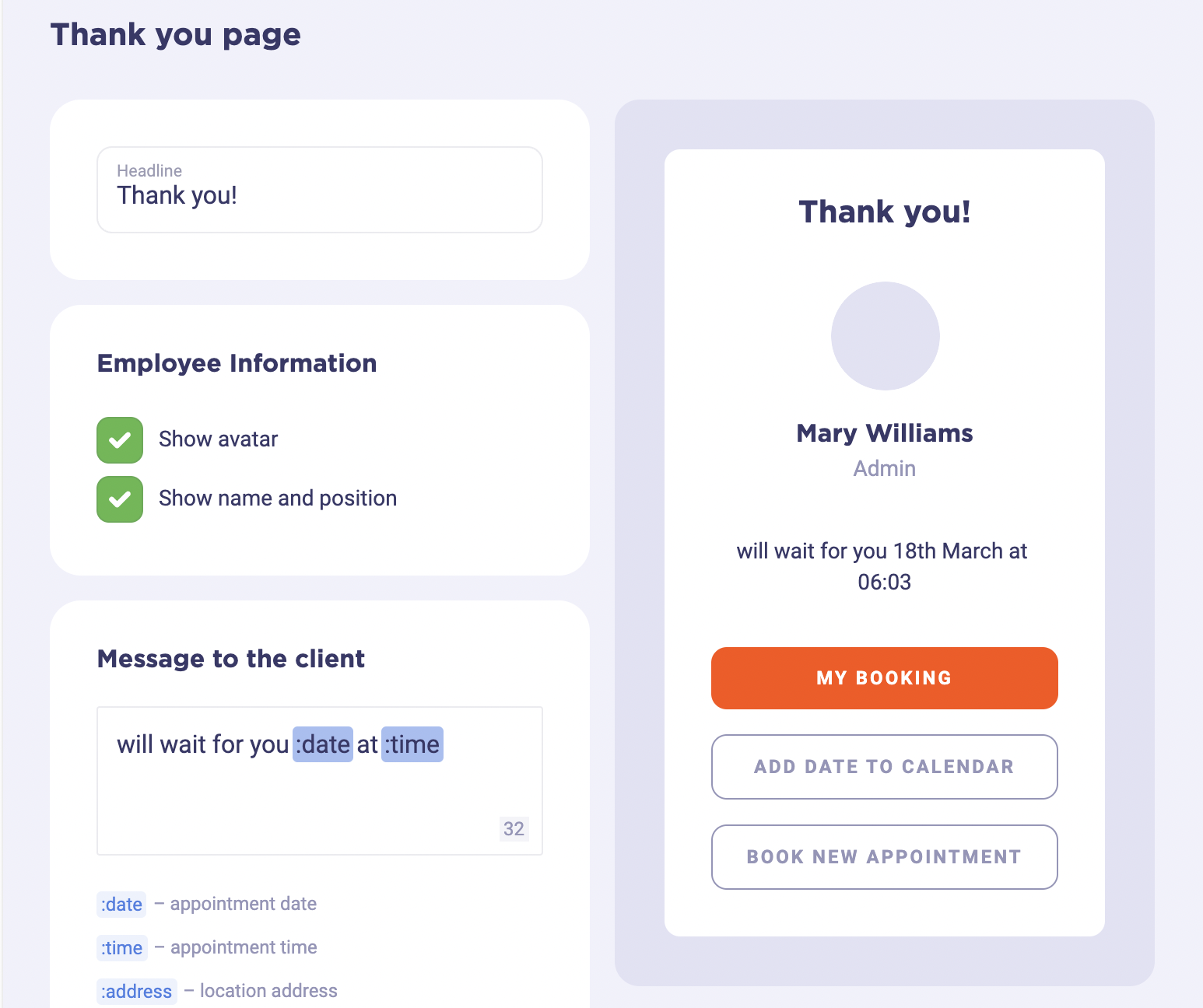 Your customer will see the "Thank You" page at the last step of making an online appointment via the widget. You can put any text there, which may contain additional information about the visit, instructions on how to get you, or even a request to the client to come in time.
Transactions cancelling
Due to your feedback, we've made available the transaction cancellation from the finance module. Cancellation and deletion history will be available only to users with the Owner access level.
Download and reports archive

We add the ability to filter data by date and receive reports via email. Ordered reports stored as an archive in your account. You can re-download the document from the archive by necessary
We've also increased the recording limit In Unit to 25 slots and added the Unit widget button Load the following dates.
Now you can connect Facebook Pixel to your personal web page, directly to the widget, as well as to links for social networks and a separate website.
We've improved the tag filter. So it is possible now to search Without tags, and when you select multiple tags, you can see the clients that have these tags.
Stay tuned for more feature updates from the EasyWeek Product Team. In the meantime, we'd love to hear from you – we work on new features and updates based on your feedback.