Why do we advise turning off blockers
Besides its primary goal, ad blocking, these extensions can fail essential EasyWeek parts also, such as analytics.
With browser ad blockers, our system will face troubles and become unstable due to mistakenly blocked elements and scripts by their names. We recommend you prevent these defects by adding EasyWeek to the exceptions.
Many different content blockers and browsers exist, so exact commands and steps can vary. However, the general concept is to disable blockers on EasyWeek websites or completely uninstall them from the browser.
Method #1
Every blocker has its exceptions list. Our goal is to add the EasyWeek website to it. While visiting our website, click on the extension icon in the browser and select pause it on all pages.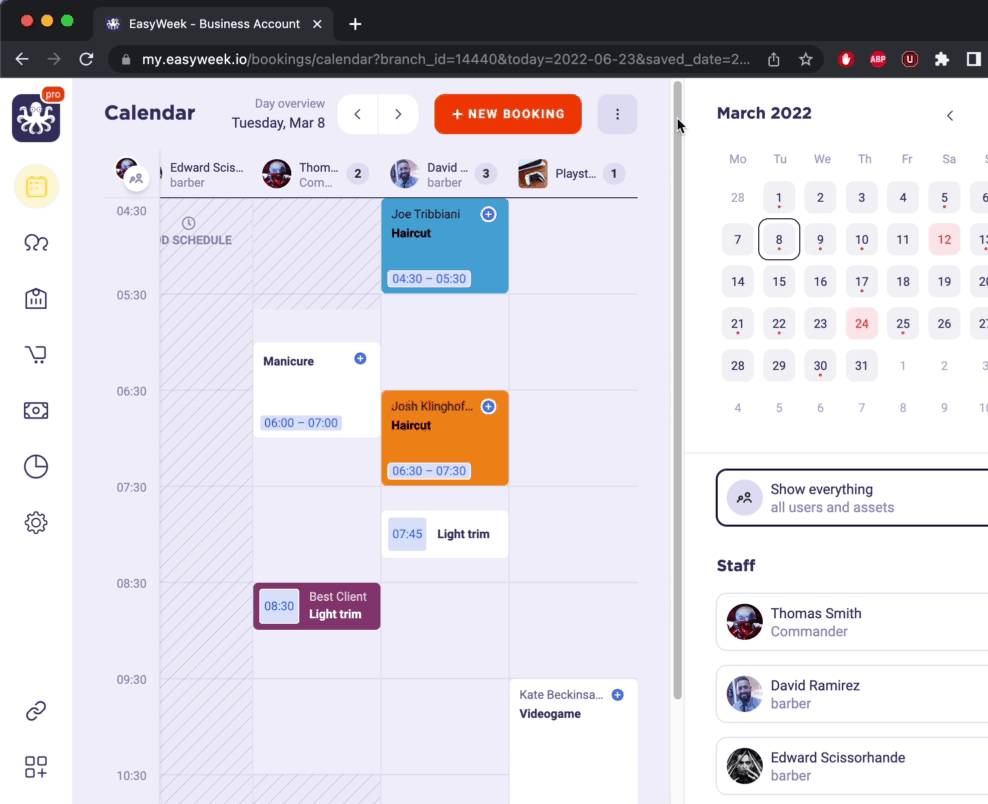 Method #2
Another way to make an exception is to call the context menu with the right mouse button and select "Pause on this site" or a similar phrase.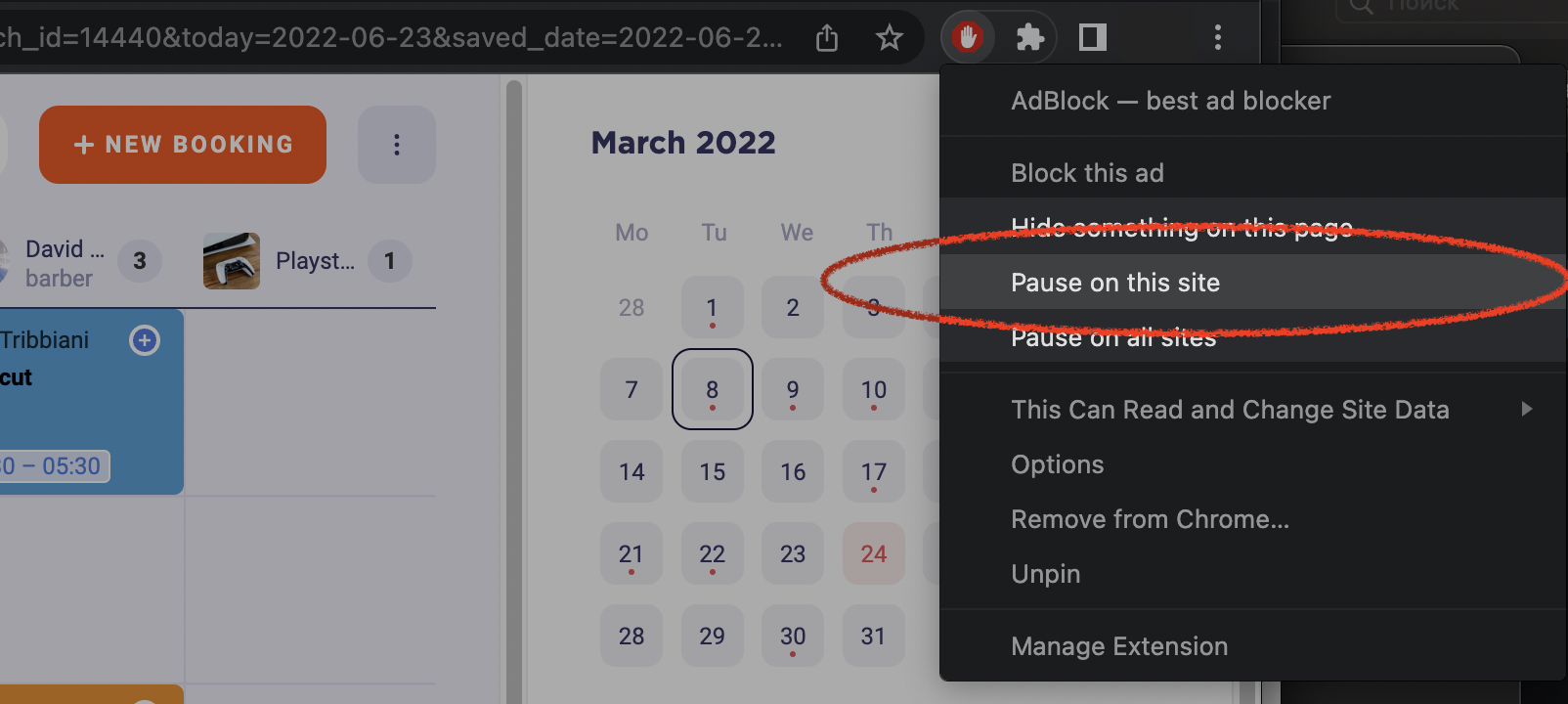 Reload the page if it doesn't happen automatically.
Method #3
Click on the extension's icon in the website panel, and select Settings / Options. Find the exceptions/allowlist settings and put "easyweek" or "easyweek.io" there.
How it looks in the AdBlock application: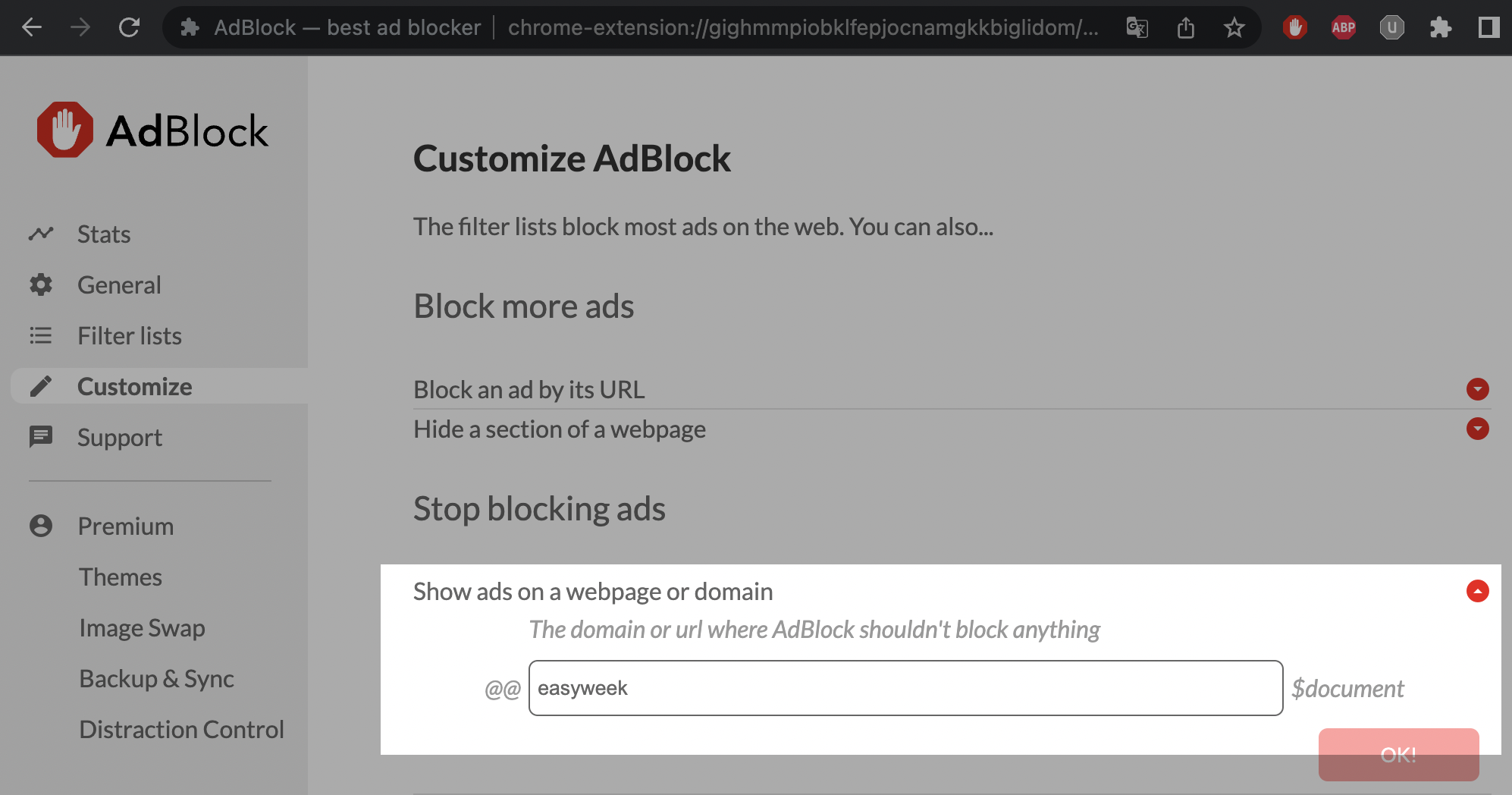 Please note that it concerns not only literally ads but can probably affect some essential website elements.
Method #4
The most solid way to prevent any troubles with ad blockers is to deactivate them completely.
Google Chrome
Follow the link chrome://extensions/ or select three-dot menu ⋮ More tools > Extensions.
Find your blocker on this page, disable them or click on Remove.



Safari
In the Safari app, choose Safari > Preferences, then click Extensions.
There you can Uninstall your content blockers.

Firefox
In the Mozilla browser, go to about:addons or choose Add-ons and themes in the ☰ Menu.
Switch the extension off or select Remove from the three-dot menu.