EasyWeek constantly expands your integration abilities. One of them is Reserve with Google. This service allows making appointments directly via the Google ecosystem, for example, via Google Maps.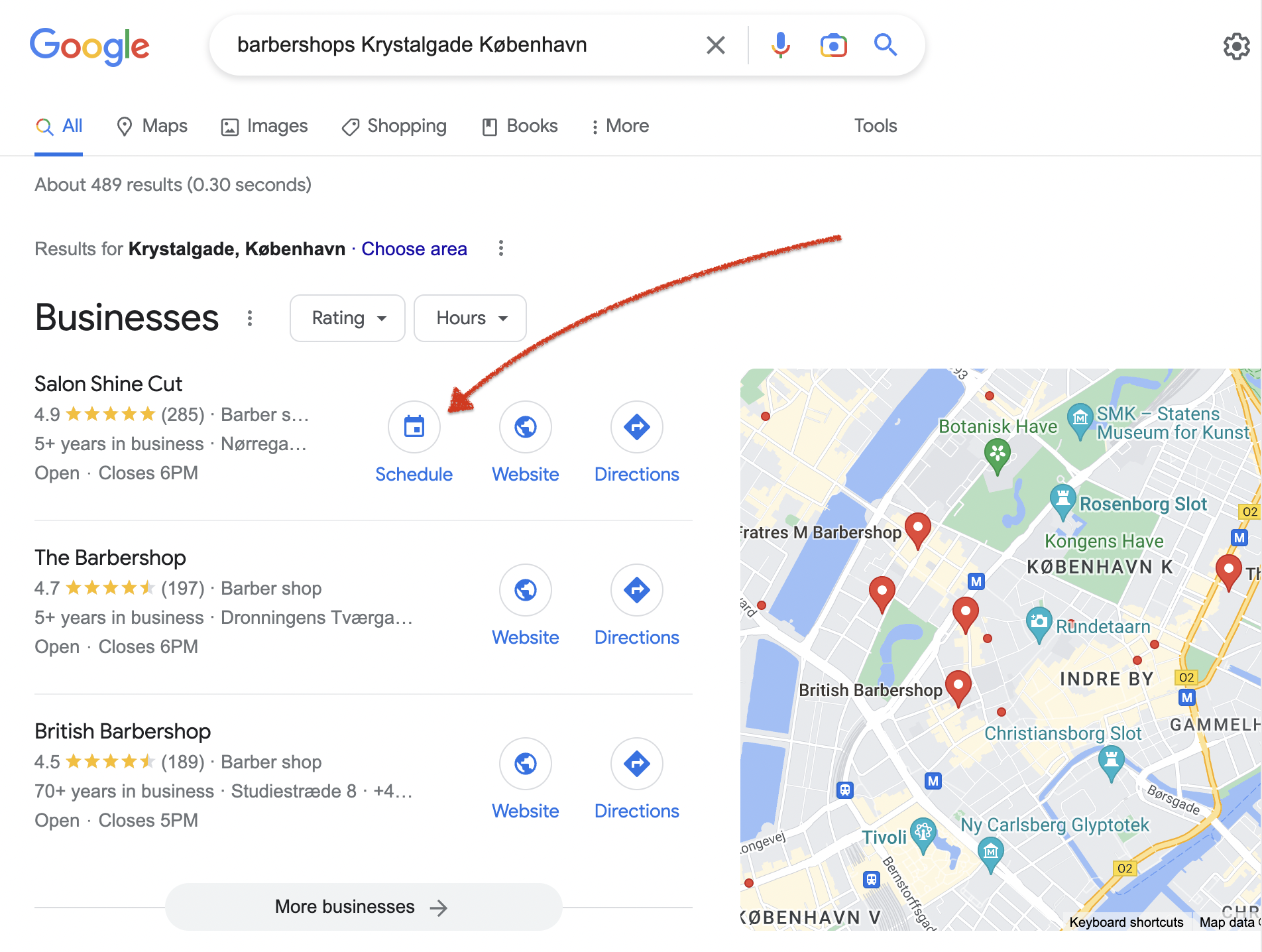 One of the key benefits is the convenience of scheduling appointments directly on Google's platform without visiting the company's website. Appointments are synchronized with EasyWeek every few minutes, ensuring the calendar is always up-to-date.
! 

 The company must have a valid verified business account
Currently, booking services in the Beauty industry through Google is only possible.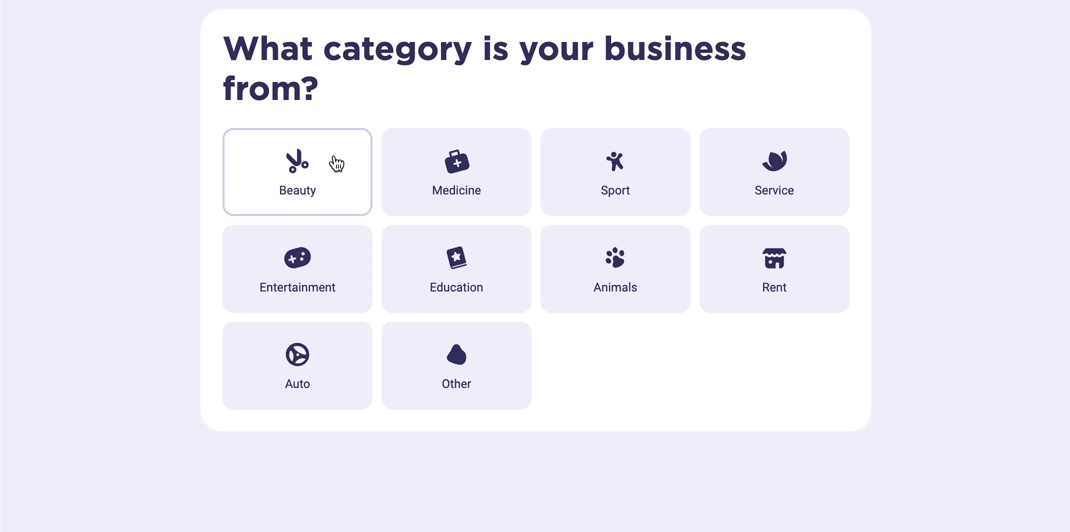 Companies from this category will automatically be sent for moderation. In order for a location to connect to the service, it must meet the acceptability criteria outlined in the Google documentation.
Connection criteria
Google checks can take up to three days. EasyWeek verifies the services and company settings before sending them for moderation to avoid common mistakes and unnecessary waiting time for an unsuccessful check.
You should ensure that your company has the following:
a Beauty industry;
the location is active;
a correct phone number is provided at the location;
an address that matches the one listed on Google Maps;
open appointment slots for the next 30 days.
Without meeting these points, the company won't pass the moderation on Google's side. To have all services included in the approved list, each one individually must meet the following requirements.
To have all your services in Reserve, you need to verify that:
specialists are connected to the services and are available for the next 7 days;
the service description is filled out and doesn't duplicate the service title;
the service is not free but has a price;
the duration is more than 15 minutes;
the price and duration are indicated in the related fields, not in the "Description" field;
the service title does not contain numbers or the word "demo."
Note that the moderation results are at Google's discretion. If the above conditions are met, but the location or services do not appear in Reserve, refer to Google's documentation and their support service.
Connection status
To check the connection status, go to the Integration, then find the Google Reserve card. Here you can see general information about the company and its integration status:
Disabled - his location has not been added to Reserve with Google. However, it does not affect regular booking through the EasyWeek website or widget. You may request a moderation review by clicking the Connect button.
Sent for moderation - the location is being evaluated against the criteria.
Cannot be connected - the location did not pass the check, please fix the possible reasons indicated. Refer to Google Business Help for more detailed reasons.
Then click Cancel and Connect again. Locations are sent for remoderation once per day.