Google Calendar is a simple but effective tool for personal scheduling. It is integrated with many services, including the IOS ecosystem.
You can link Google and EasyWeek calendars to exchange data between them. In this case, information from the EasyWeek will be transmitted to Google Calendar and vice versa. Google tasks will mark their time as busy on the EasyWeek calendar.
Your business and personal schedules are synchronised now!
Setting up the Integration
The integration can be done in a few simple steps:
Log in to the EasyWeek website.

Go to Integrations – Google Calendar – Connect.
Click on the Continue with Google button.
Log in to your Google account.
Enable all access options for EasyWeek. It is impossible to create tasks without it.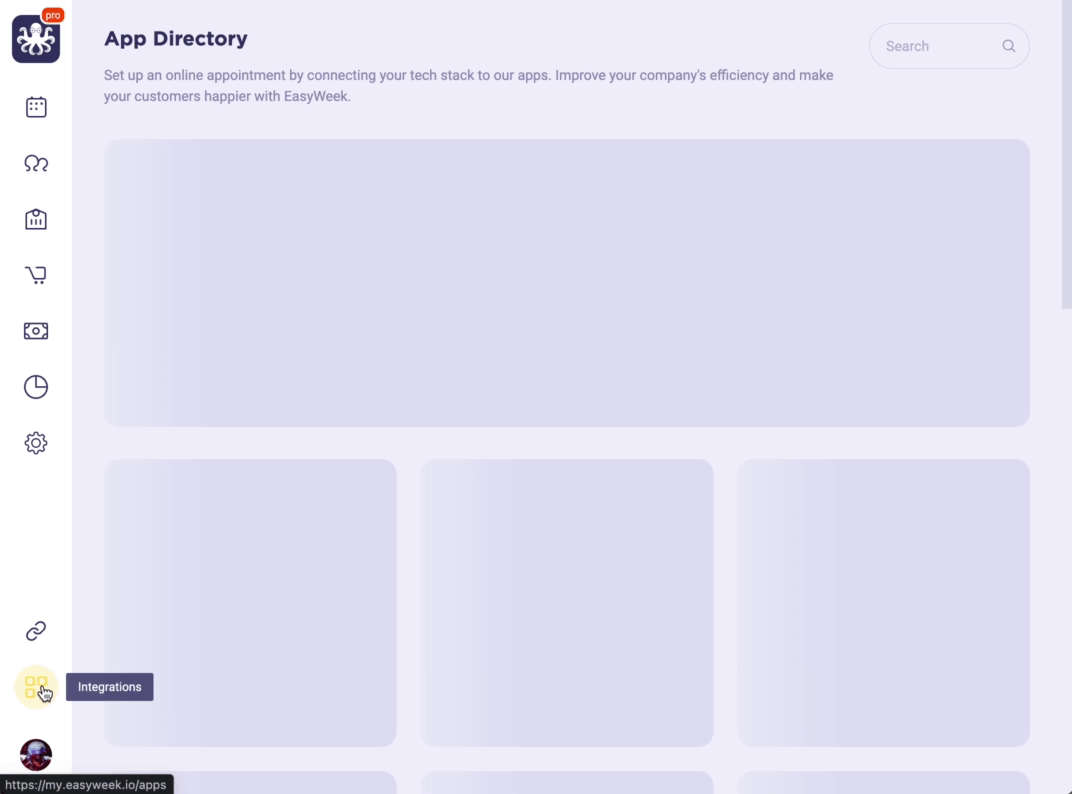 Calendar selection
Google Calendar can contain several calendars. You can create a business, personal, holiday and other calendars. Then, you can also choose which calendar you'd like to connect with the EasyWeek: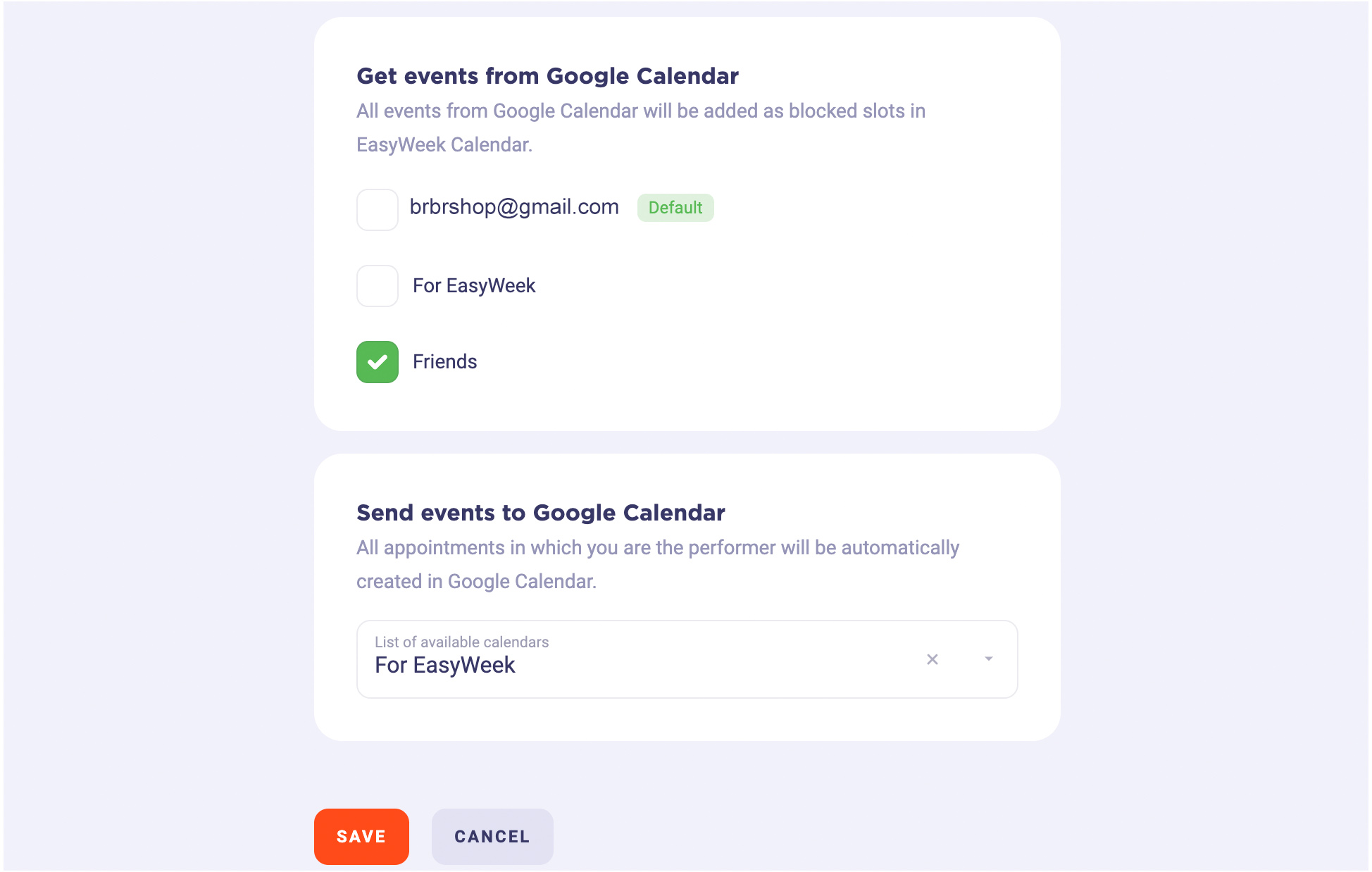 Pay attention to the timezone. Appointments will be transferred according to their time adjustments.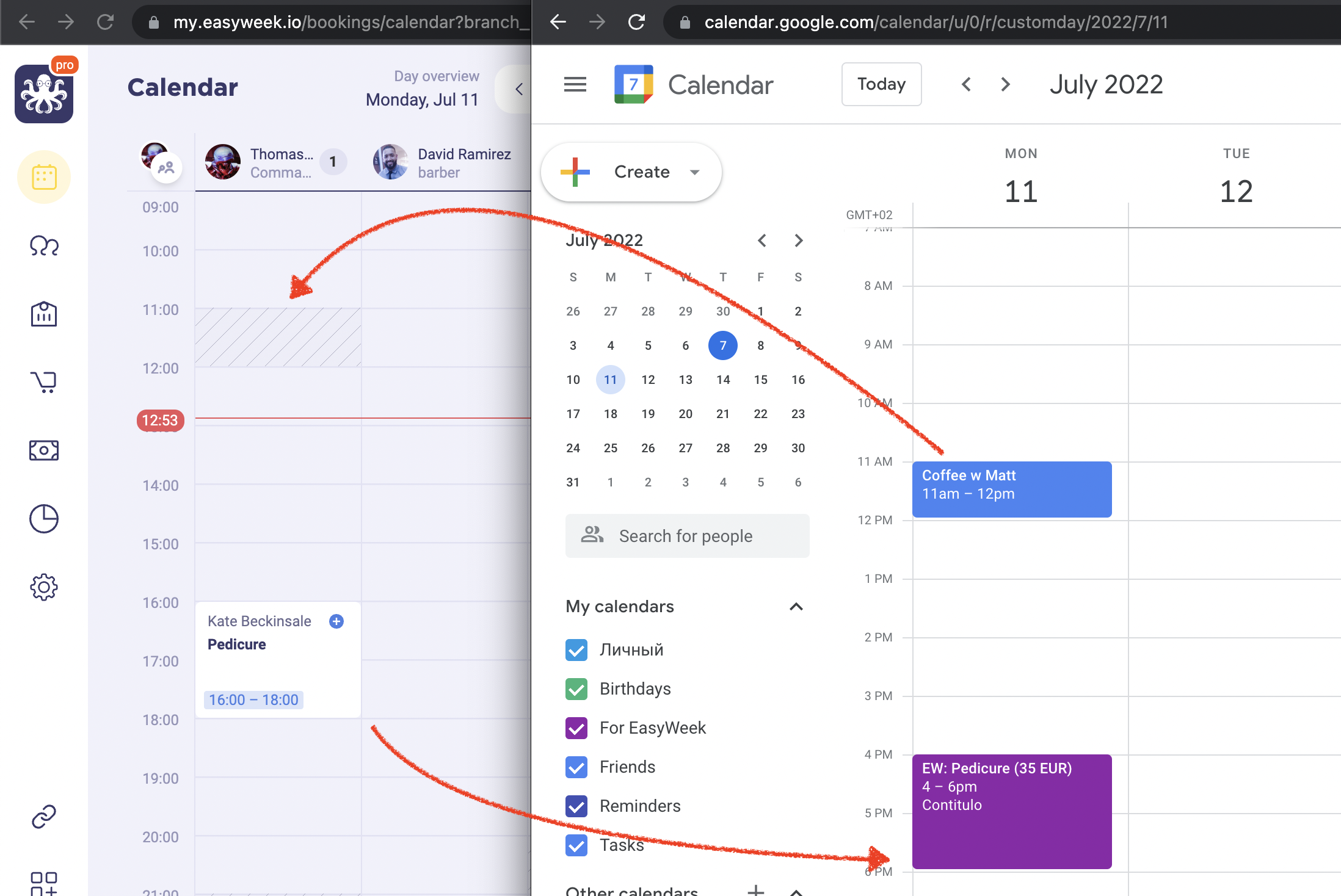 Interaction features
If there is a row of copied events on the Google Calendar site, EasyWeek will get only the 1st one.
Every user with base privileges can authorise in the EasyWeek and synchronise the calendar with Google. Even for users with no access to edit their work calendars. No need to share your Google password.
You have to edit events in the calendar on the site where they were created. They can't be modified otherwise.