The EasyWeek and Google Meet integration is handy when providing services using video meetings. It significantly streamlines the organization of your online assemblies by automatically producing a video conference link and attaching it to the booking specifics.
Due to the integration with Google Calendar, the link for the meeting is inserted into a dedicated field within the calendar event: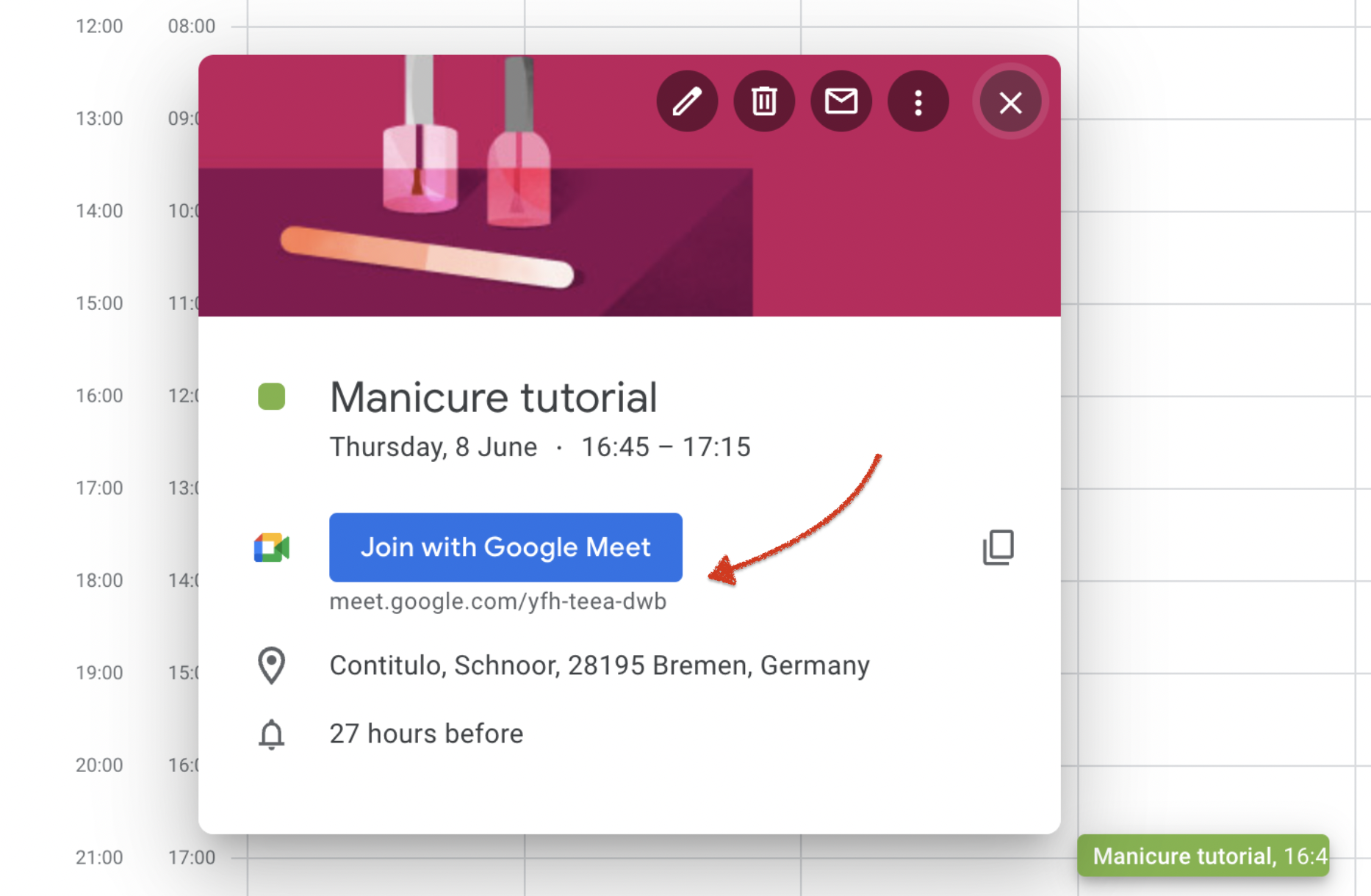 Connecting Google Meet
The integration becomes available when connected to Google Calendar. Refer to this article to link your account.
How does the integration with Google Meet work?
The Google Meet integration operates automatically upon the creation of a booking. A link to the video conference will be automatically added to the booking and the corresponding event in your Google calendar. If email notifications are activated, the link will also be sent by email or through other configured notification channels.
You will be able to find the Google Meet meeting link by opening the booking in the Calendar. It is located in the right panel of the service description: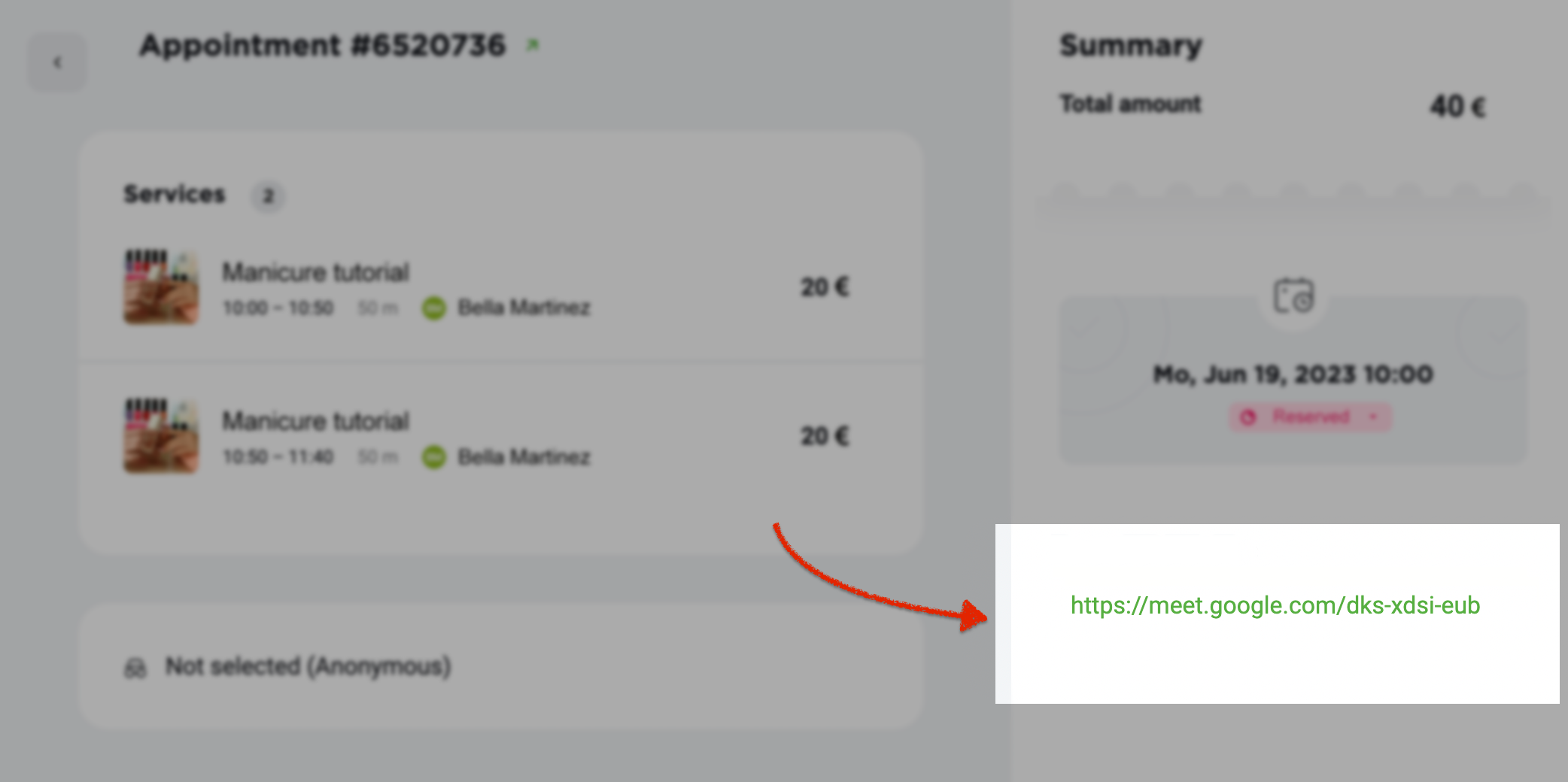 When changes are made to the booking, the meeting link will also be updated.
Additional guests
At present, you can only select one client while setting up a booking in the calendar. But if you wish to inform more people about the upcoming meeting, you have the option to include up to 10 extra email addresses.
Go to the Integrations.
Open the Google Meet card.
Activate the option to invite additional participants:


After doing this, you'll see a new field when you're creating a service. Here, you can add extra emails separated by commas: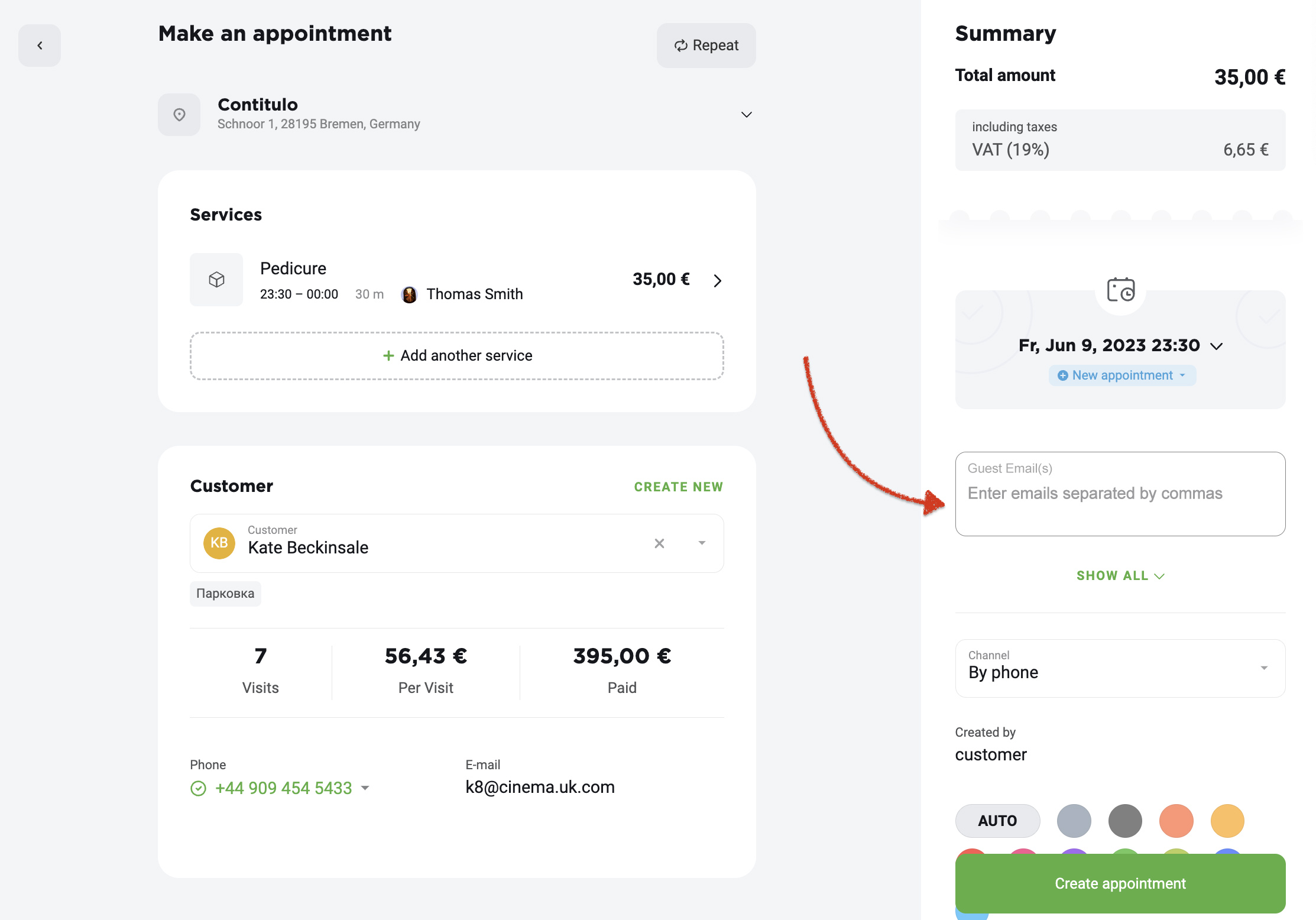 Deactivating integration
You can simply turn off this function if you don't need to create meeting links. This won't affect your synchronization with Google Calendar.
Go to the Integrations.
Open the Google Meet card.
Click Disconnect next to the current connection status:


You can reactivate the Google Meet integration in the same place if needed.