Google Analytics – the world's leader in website visits statistics and analytics. The service provides comprehensive reports across a multitude of metrics and parameters.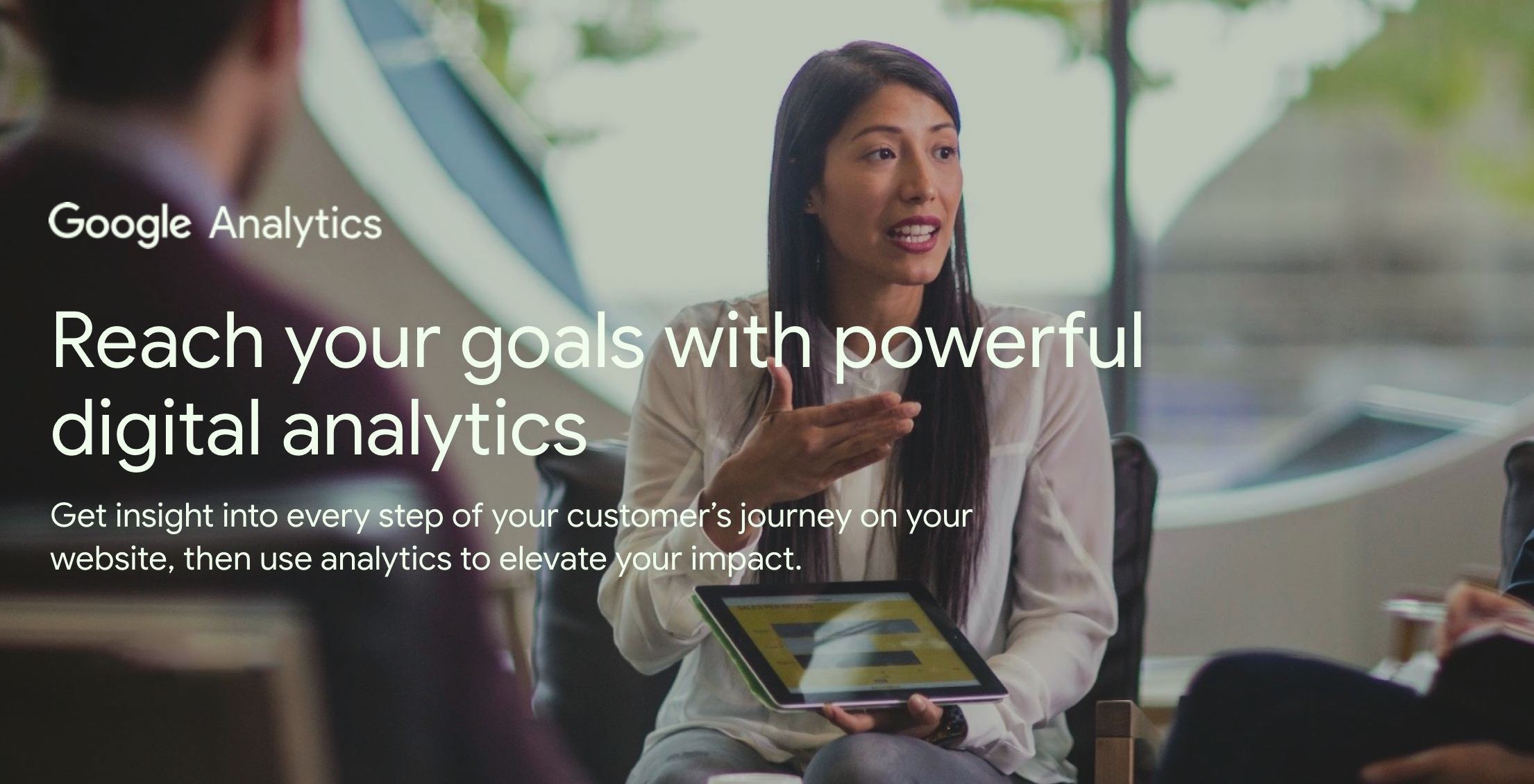 As of July 1, 2023, the 4th version of Analytics is in use, and we recommend you refer to the official guide for details on setting up your personal Google Analytics.
Settings are simple and take a little of your time. Metrics tracking can be configured both at the website level provided to you by EasyWeek and at the level of the embedded widget.
Note: You should connect a personal domain name to your website to use complete functionality.
Google Analytics 4 for a widget
Automatical code detection
After the successful widget is embedded onto your website, it will check if the Google Analytics code was installed before. If yes, the EasyWeek widget will send events directly to Google Analytics. This widget behavior is set by default and does not require additional effort.

In other cases, you can just use manual settings.
Manual input of tracking code
All we need on the EasyWeek side is the numerical code from your personal Google Analytics dashboard.
Create a new Data stream. Go to

Settings - Data Streams and press Add stream – Web.


Paste your website's personal domain name as the Website URL.
Fill the Stream name field with any convenient label.
Copy the Measurement Id:


And the next move is adding this ID into EasyWeek settings.
Go to Integrations, scroll down to the Google Analytics 4 card, or use the search field. Then, paste copied identifier into the Manually define measurement ID field.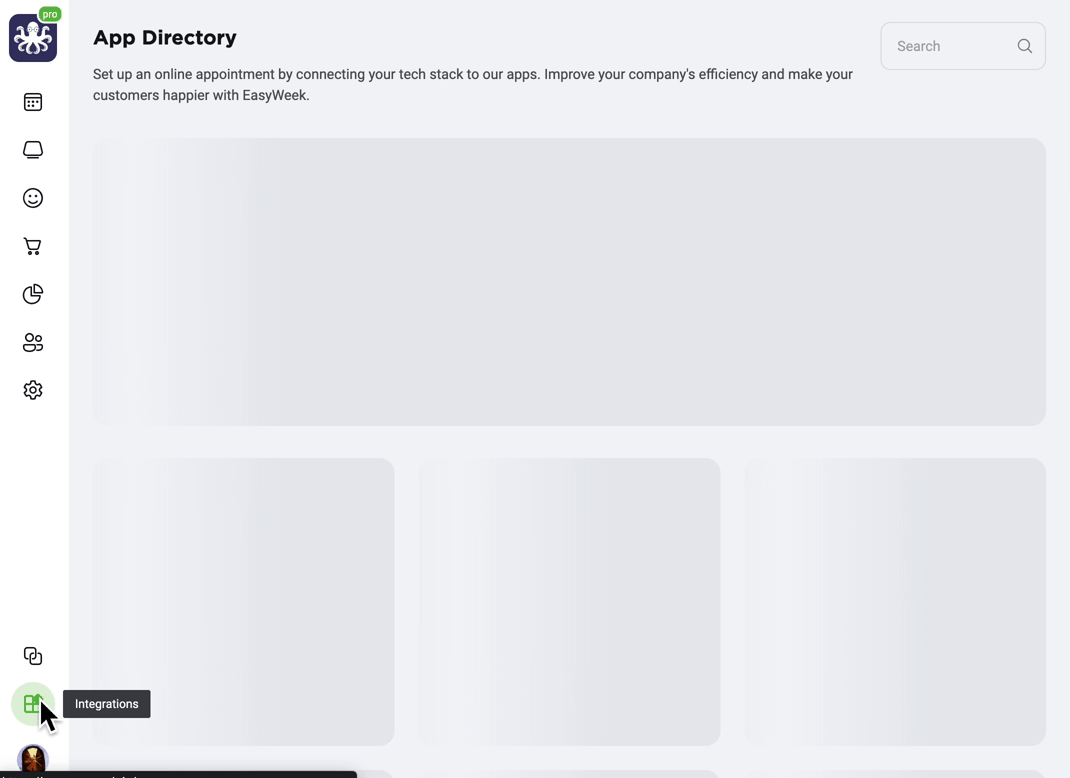 Connecting a website to analytics
If you want to track users' behavior metrics on your company's generated website from EasyWeek, use the same settings page, but place the code in the first field:

Setting up conversion tracking
In version 4 of Google Analytics, creating goals for monitoring conversions is no longer necessary. Instead, you choose which events will be recorded as conversions.
In your GA4 account, go to the Events page and enable the switch for the events you need: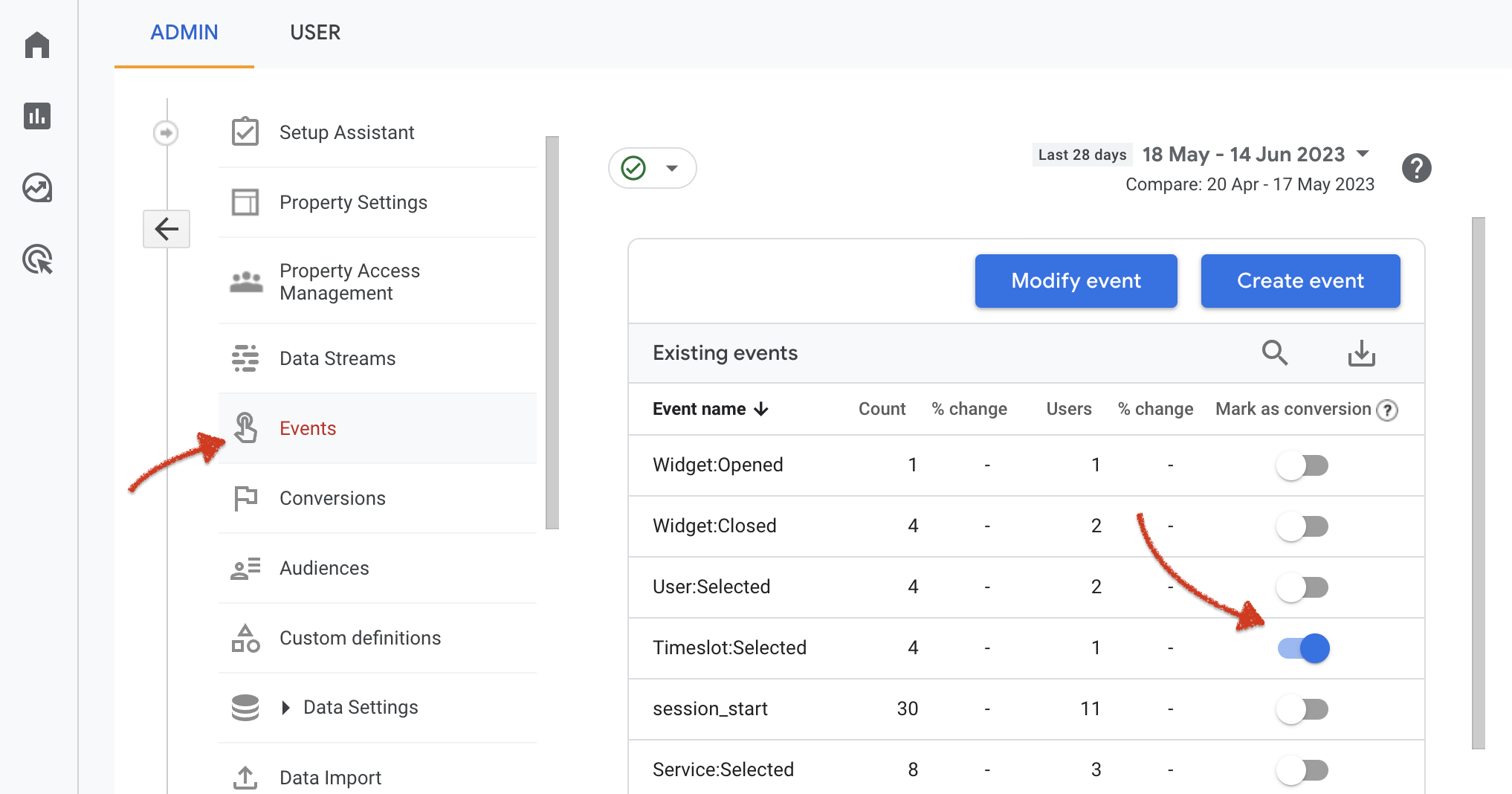 You can find complete assistance information in the official Help Center.
Here is the complete list of analytics events EasyWeek sends.