The recurring bookings feature is convenient for regular daily, weekly, or monthly bookings. It allows you to avoid the manual creation of multiple identical events.
This tool is handy for creating stable and long-term relationships with customers. It allows them to not miss appointments, receive notifications about upcoming visits, and have guaranteed future service bookings.
How to set a recurring booking
You can add a repetition for any service during its standard creation via the Calendar. Call up the page to create a new booking by clicking + New Booking or selecting a time slot in the Calendar.
The repeat button becomes available after adding the service. Select one or more services, and set the time and date for the first booking in the series.
Click ↻ Repeat.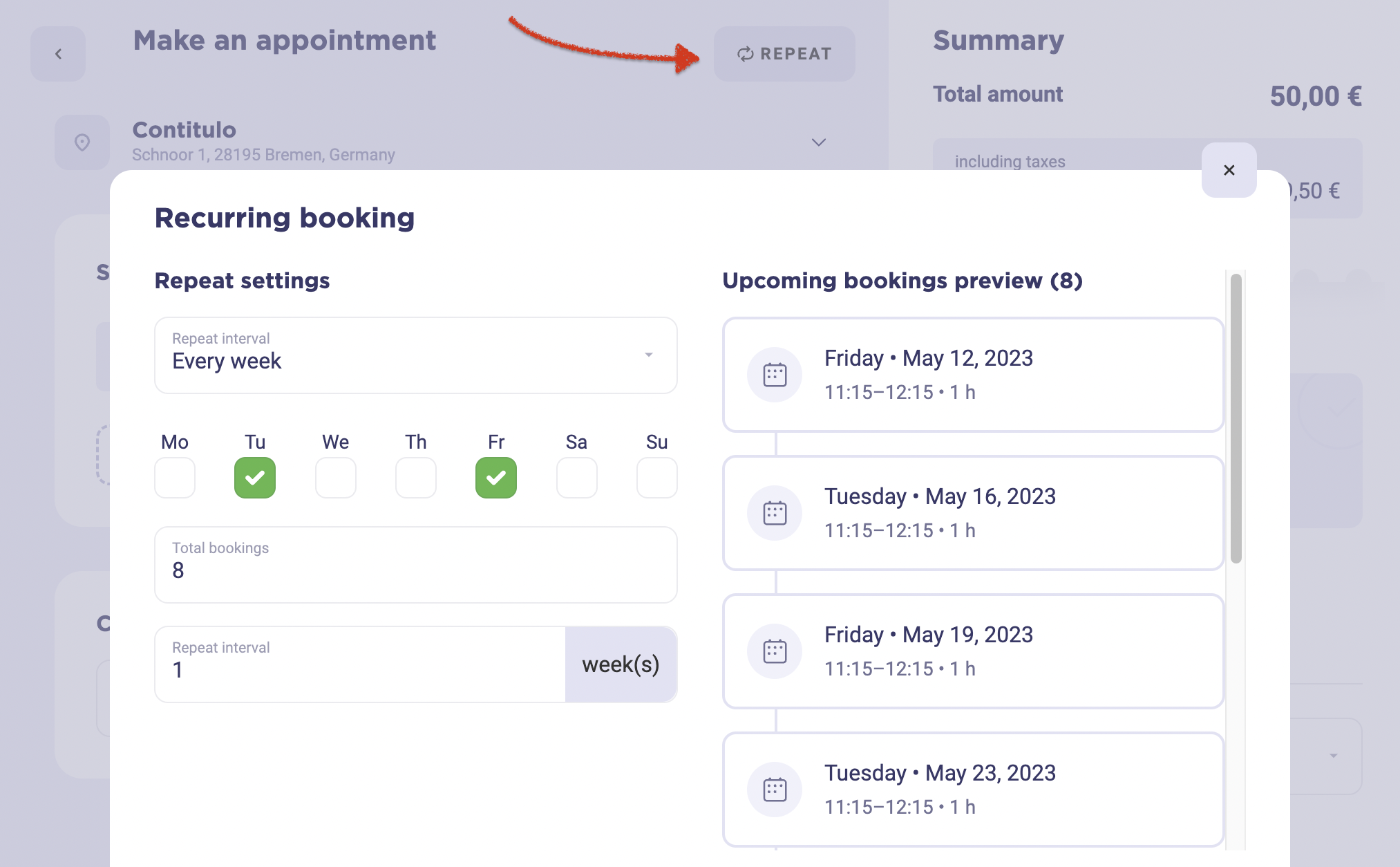 Setting up recurring bookings includes specifying the following:
repeat interval,
total number of bookings,
step for each repetition,
days of the week (for weekly repetitions).
Please specify all values on the left side, and a preview of upcoming bookings will appear on the right. To modify the resulting schedule, adjust the repetition settings in this window or change the date of the first service on the main page.
Click Save, add any remaining service details, then click Create appointment.
Bookings will be created in the calendar within a few seconds. You can wait for them to appear, refresh the page, or continue working with the system.
Updating and Cancellation
Recurring bookings are displayed as regular entries in the Calendar. When you move a card in the Calendar, make edits, or cancel a booking, you will be prompted to choose to update:
only this booking;

all upcoming bookings in the group starting from this one;

all previous and future bookings (in case of cancellation).
If the first option is selected, the edits will be applied individually, but the booking will not lose its connection with the group and will be edited, for example, in the "all future bookings" mode: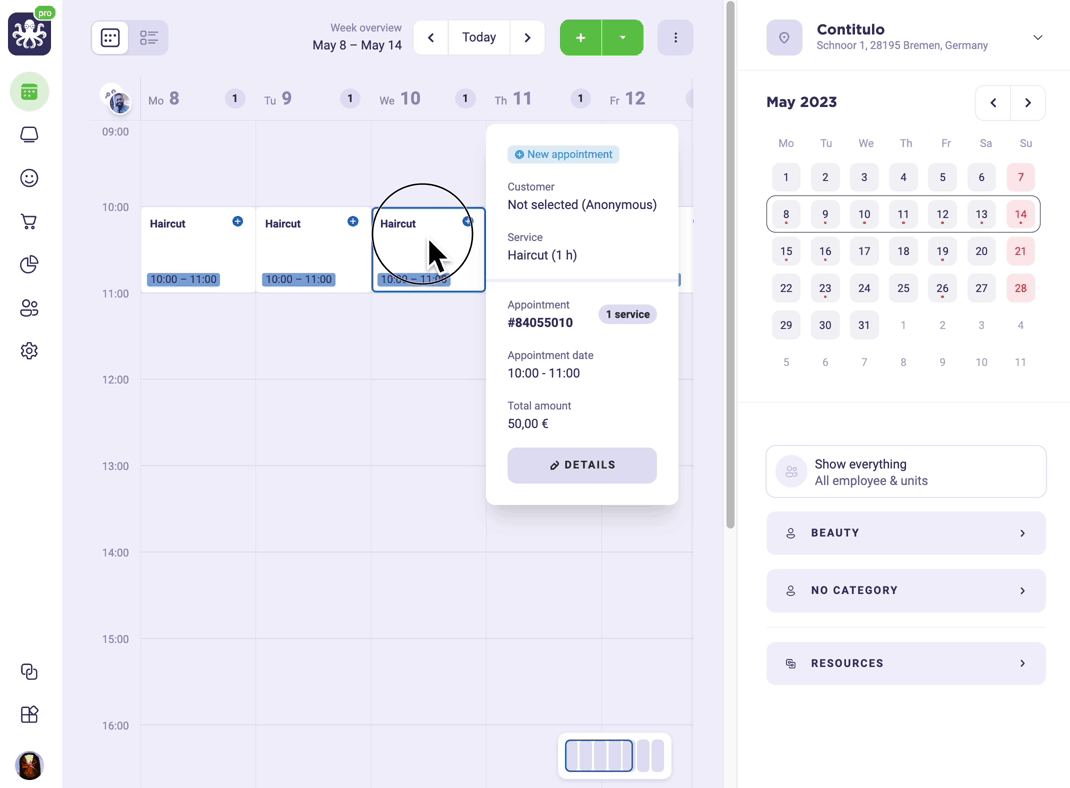 Only bookings that have not been closed or canceled previously can be updated.
Updating bookings in the Calendar may take a few seconds. However, you can continue to use the system without waiting.