At this point, you define which services your company will provide customers and put all the information about them: duration, price, and many others.
You can add each service manually or import a list of them.
Import services
You can use a template table for a quick start with a base services definition. Go to Settings in the left vertical menu, then Business – Settings, press the three-doted menu in the bottom right corner, and then Import Services.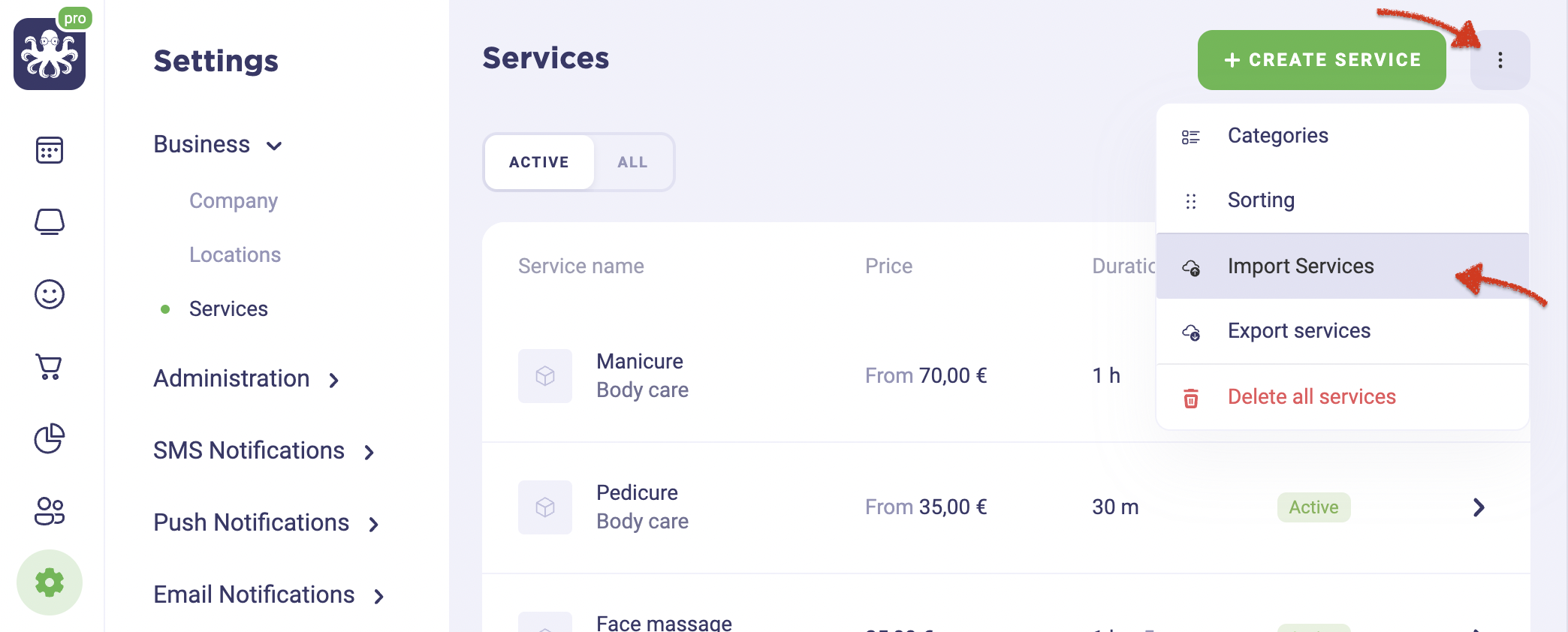 Follow the instructions:

The table has three mandatory columns: Service Name, Price, and Duration. Skip others or fill it later.
Define if you want to upload these services to all locations and/or employees. The Overwrite existing services option force rewriting existing services with the same name.

EasyWeek supports many advanced service settings for more efficient management. They can be defined when editing imported services or manually creating a new service.
How to specify a service manually
Press the Settings button at the left vertical menu. Select the Business – Services then. The existing services list will appear. Click the +Create service button in the bottom right corner: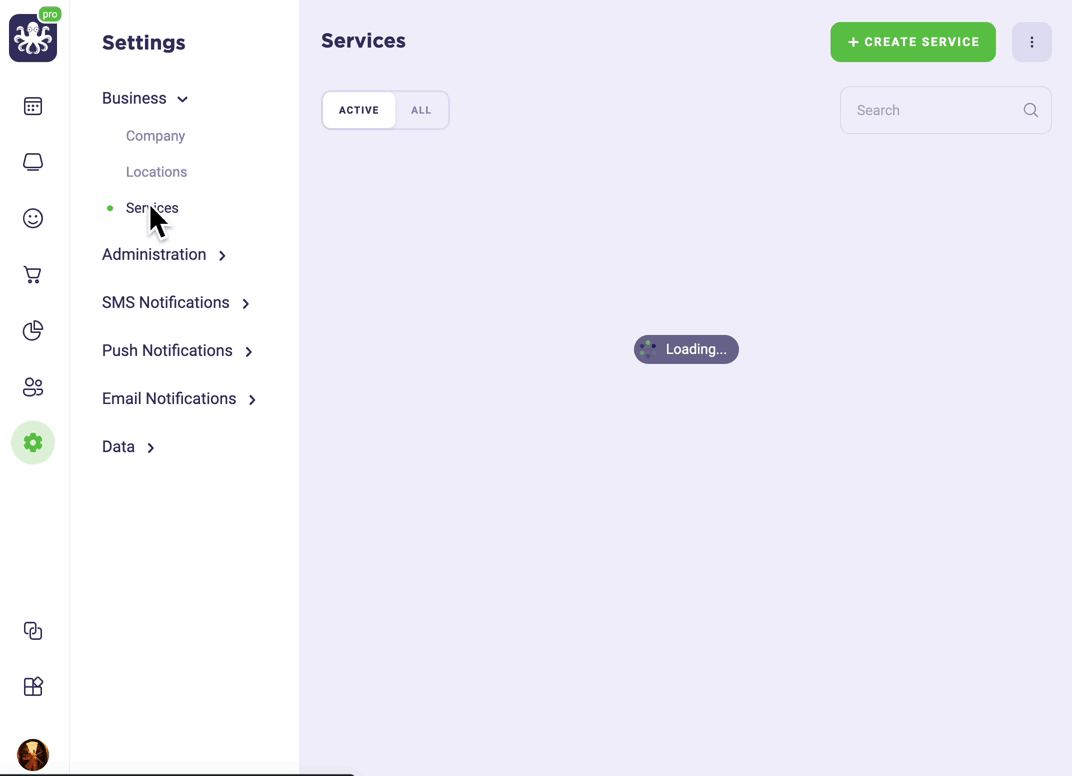 Provide all required information about the service, such as Service Name, Duration, Price, and so on.
Also, here are some specific options:
The Category

field

allows group services

into category tabs.

The Top service switch will mark the service with an icon and separate it into a category on the site and in the widget.


Hide service duration

toggle: client won't see the duration during the ordering.

Pause after service – in case you need to break after, for cleaning, for example.

The

Free

checkbox triggers no-cost services.

You can Show price on website and widget or hide it.
Expenses Price

- value for calculating net profit.

For tax accounting, you can specify the rate in the Taxes field.
Special prices
For flexible pricing, apply one of two options:
If the service is linked to another, the Price for Related Service will be used for it. Read more in this article.
The Special price allows changing dynamically the service cost according to a given schedule:

Services export
You can export an existing services list to a file for convenient batch edits or just for backup.
Press Settings in the left vertical menu.
Then go to Business – Services.
Press the three-doted menu in the upper right corner, then Export services.
A download link will be sent to your contact email when the report is generated. This report will also be available on the Reports page.