Salary schemes determine and calculate compensation for a single employee or an entire location. What percentage of the service income will the employee receive? Should net profit be taken into account, should a fixed daily payment be made, what percentage of goods sales should be paid to the employee - all such details are set in the salary scheme.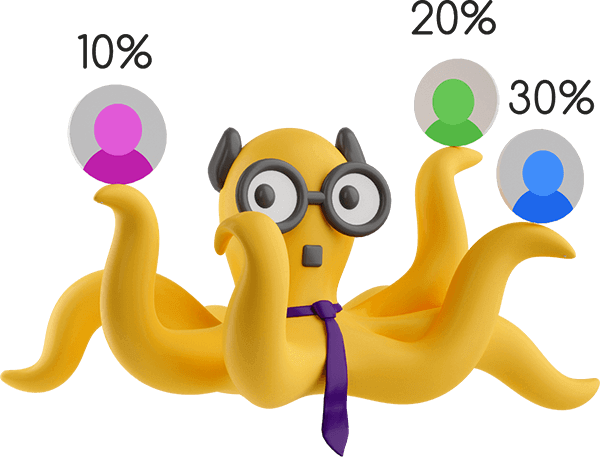 You can set up several commission schemes and switch between them permanently and temporarily when needed on specific dates. For example, you may have a particular commission accrual scheme in effect during promotions or sales.

Creating new scheme
Please follow the Staff – Commissions – Scheme menu to create a new scheme. Click + New Schema in the upper right corner.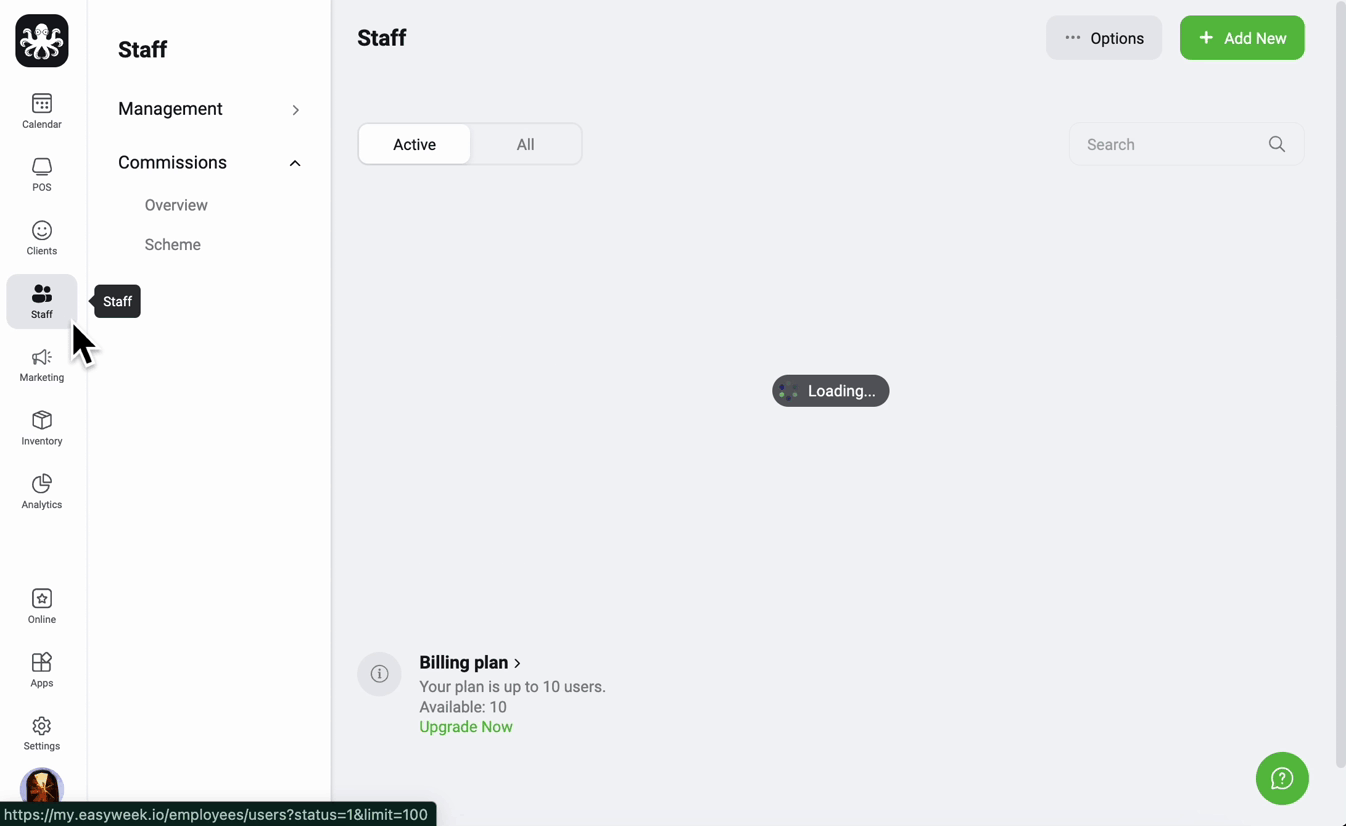 1. Put the scheme's name

2. Select the location
Select one or more locations to apply this scheme. You can apply this scheme to their employees at the end of the setup process.

3.
Set Payment type
A scheme can be applied to workers or administrators.

4. Define the percentage
It could be:
A certain percentage of the service fee.
A fixed amount that the employee will receive for performing the service.
A combination of these two rates, as shown in the picture:

5. Using service final cost
The income from providing services may vary, especially when discounts and additional services are offered. The option Use service final cost will help calculate the commission based on the amount received.
In addition, the percentage may be determined, excluding the cost of the service and/or consumable costs.

6. Customized service schema
Here you can detail different percentages for services separately.

7.
Company-performed service
You can also set a commission percentage based on the number of successfully closed appointments for all employees in selected locations.

8. Hourly rate
Only the time when the employee is performing services is taken into a count for payment. Even if the workday lasts longer, compensation will only be accrued for the total duration of the services performed during that day.

9.
Day shift commission
Here is a specified commission amount for the days when an employee has completed at least one service. The commission won't be applied if no work has been performed, even if the day is designated as a workday in the schedule.
An additional condition is
Minimal daily profit
to get commission
, which must be achieved to qualify for the daily rate.

10. Sales commission
When using the Inventory module and completing the sale, you can use this data to pay interest to an employee.

Saving and applying
After defining all parameters, click on the Save button.
Please remember to attach this scheme to employees. Select a period to assign this scheme temporarily or leave these fields blank to apply permanently.