As employees complete orders or sell products, their Account balance will increase. The details of commission schemes are reviewed in this article.
To monitor the company's current debts to the employee, it's advisable to take into account not only the accumulation of commissions but also salary payments, advances, and bonuses within the Finance module.
Employee financial transactions overview.
Proceed to the section: Staff - Commissions - Overview: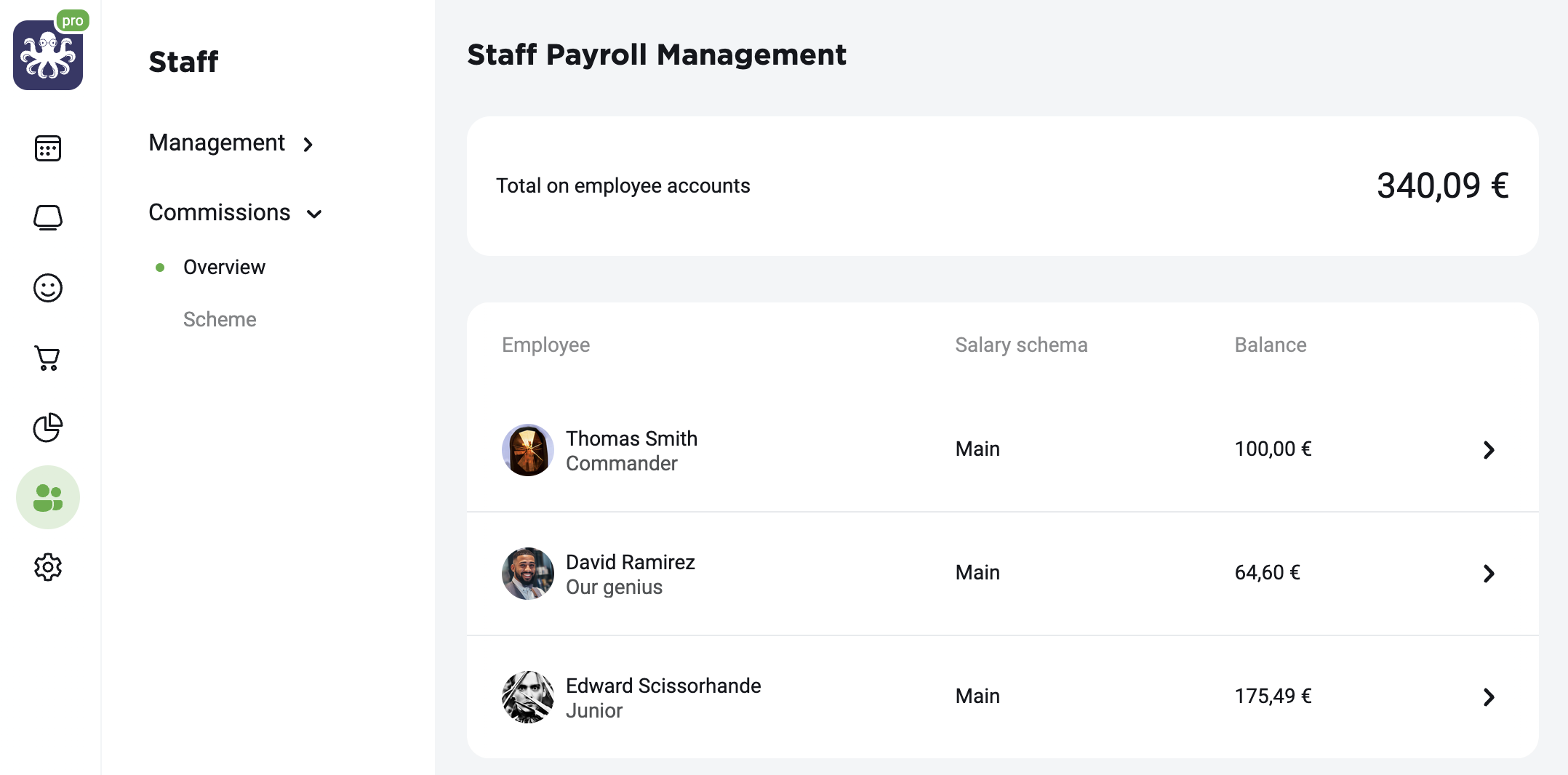 Pick the employee, and click on the line with their name. A window displaying all the employee's transactions will be opened: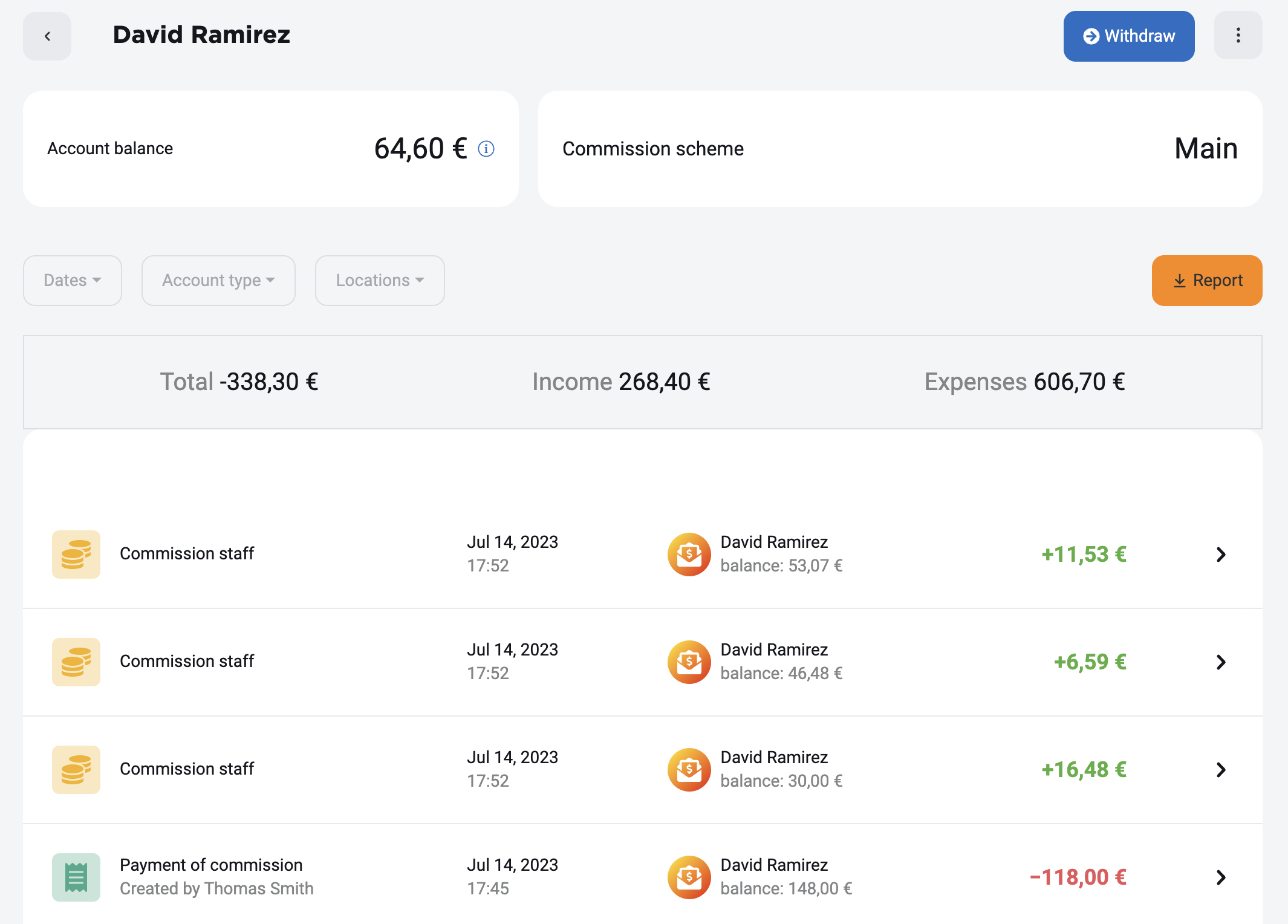 This page can also be accessed through the Staff and Units section. After in the employee card, select the Staff commission item.
Use filters to get reports by amounts, financial categories, and dates.
In this window, there are three main categories of transactions:
Green

amounts indicate deposits to the internal employee balance. For example, 'Commission staff', 'Sales Commission', and 'Other' earnings. These represent funds received in the cash account for services or goods. A portion of these funds is allocated to the employee as per salary accrual schemes.
Transaction cancellations in the event of returns or other operations are marked

in gray

.
Deductions from the balance are marked with

red

amounts. For instance, 'Payment of commission', 'Loan', or 'Prepaid'. This means a portion of the funds accumulated in the internal balance has been disbursed to the employee in reality.
Payment Recording
To record payments (salary, bonus, and others), click on the Withdraw button in the upper right corner of the page.
You will be directed to a window where you can specify the account for the write-off, the payment amount, and the payment type. For convenience, there is a Comment field: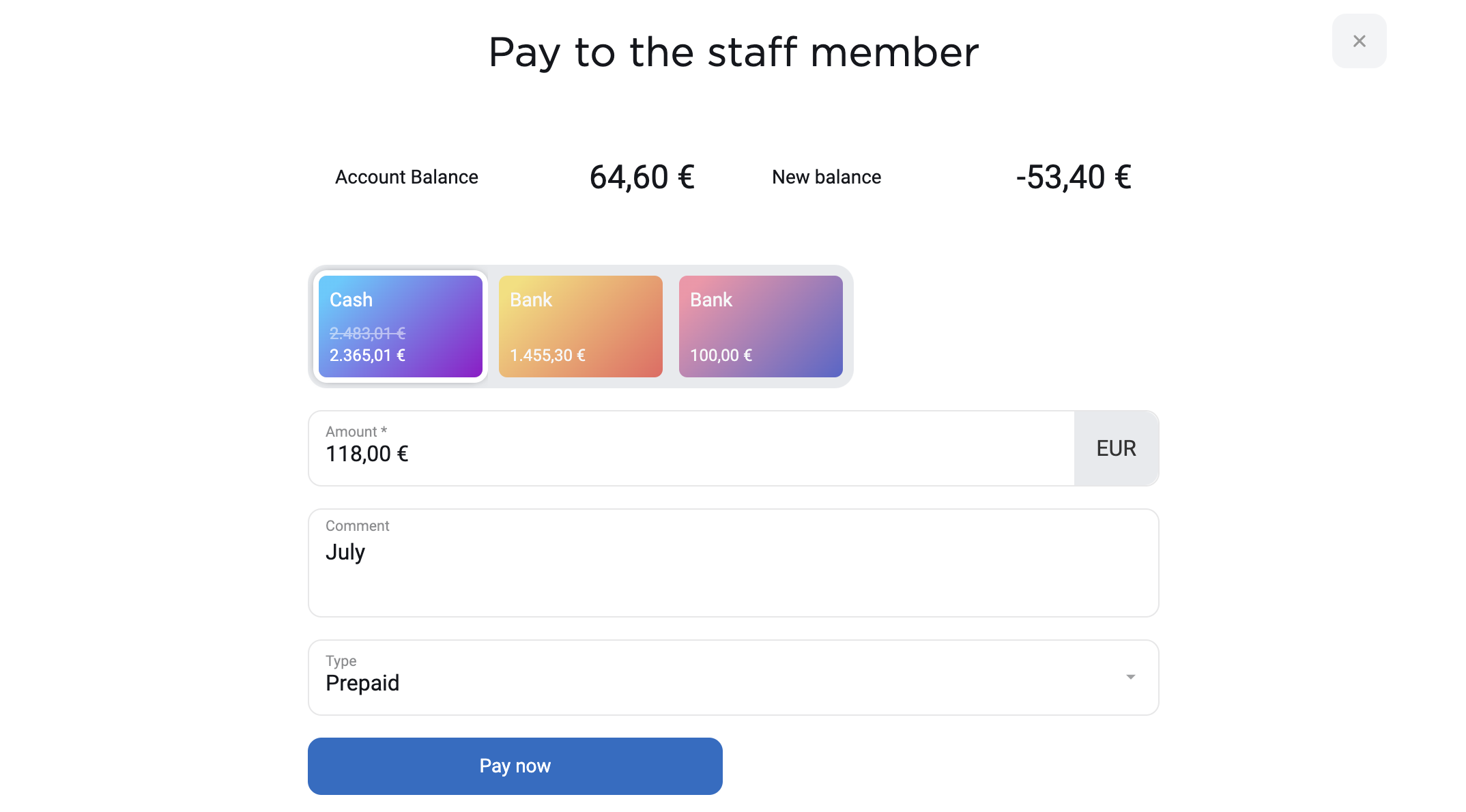 By changing the payment type, you can pay an employee an advance, a bonus, or issue a loan. In addition to standard types, using your own payment categories is available.
Payment Cancellation
If you need to roll back a transaction with payment to an employee, select it from the list on the same page. In the transaction description, you will see available information and the Cancel Transaction button.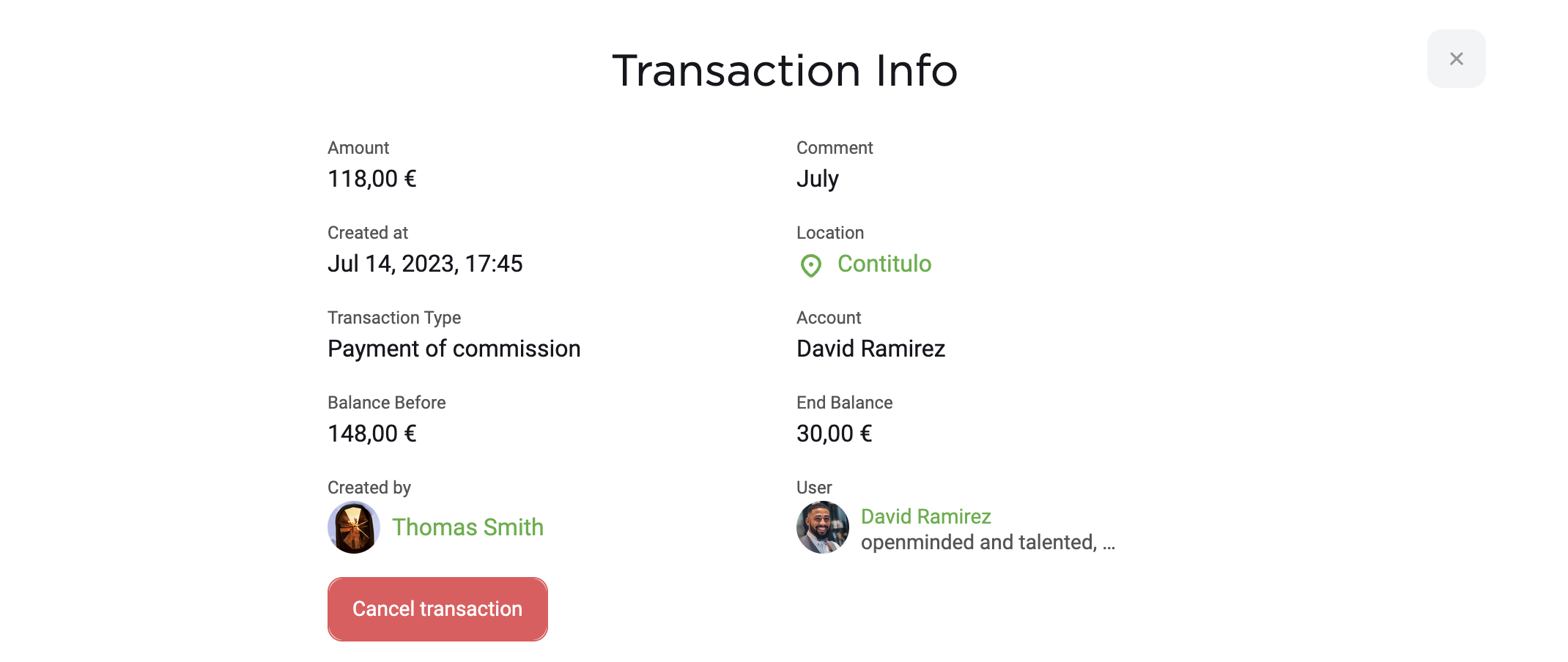 After the transaction is canceled:
The amount will be added to the employee's account balance (the company's debt to them);
The amount will also be returned to the used account.