Controlling consumables is a big thing to do for any business. The Inventory module will help avoid such issues as shortages, constant overspending and related financial losses.
The module allows tracking consumables and offer related stuff. The additional benefit is clear staff motivation.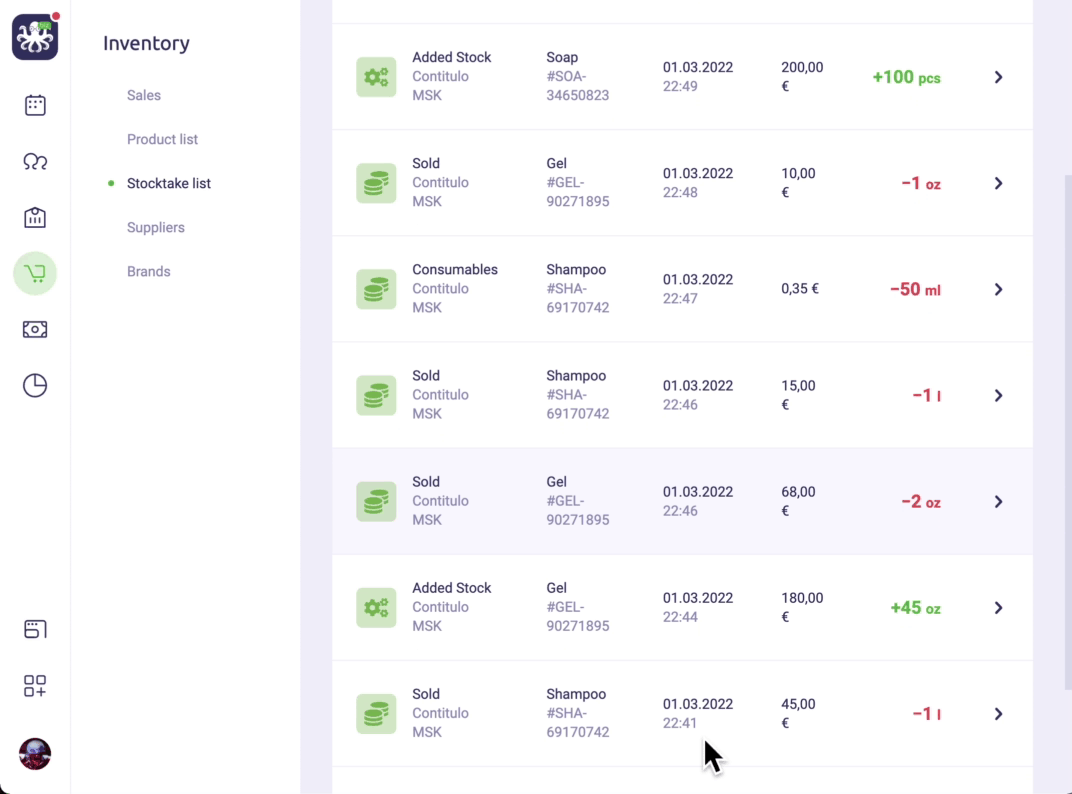 Cases
Consumable stock management
Link products as the services consumable material and control it utilises. EasyWeek makes it easy to track staff misconduct, such as standards breaches during service performance or thefts.
Balance control and in-time delivery organisation
EasyWeek minimises the situations when you cannot provide services because you have no consumables. Add every good to track its balance. You can also add photos, brands and distributors to the product card. It'll help to reorder stuff faster. Use the critical stock feature, and the system will inform you about the low stock quantity.
Product selling
Business diversification is a significant stage of its development. You may boost business revenue by offering related goods up to 30%. Perform services and increase the average check by selling related goods. Analyse the demand and order stuff, according to this data.
How to connect
You can activate the Inventory module in the Pro version of our service. Choose the plan that suits your business best.