Stored clients' profiles can be used not only for contacting them properly but can also contain more useful variegated data such as ID numbers, preferred conversation topics, etc.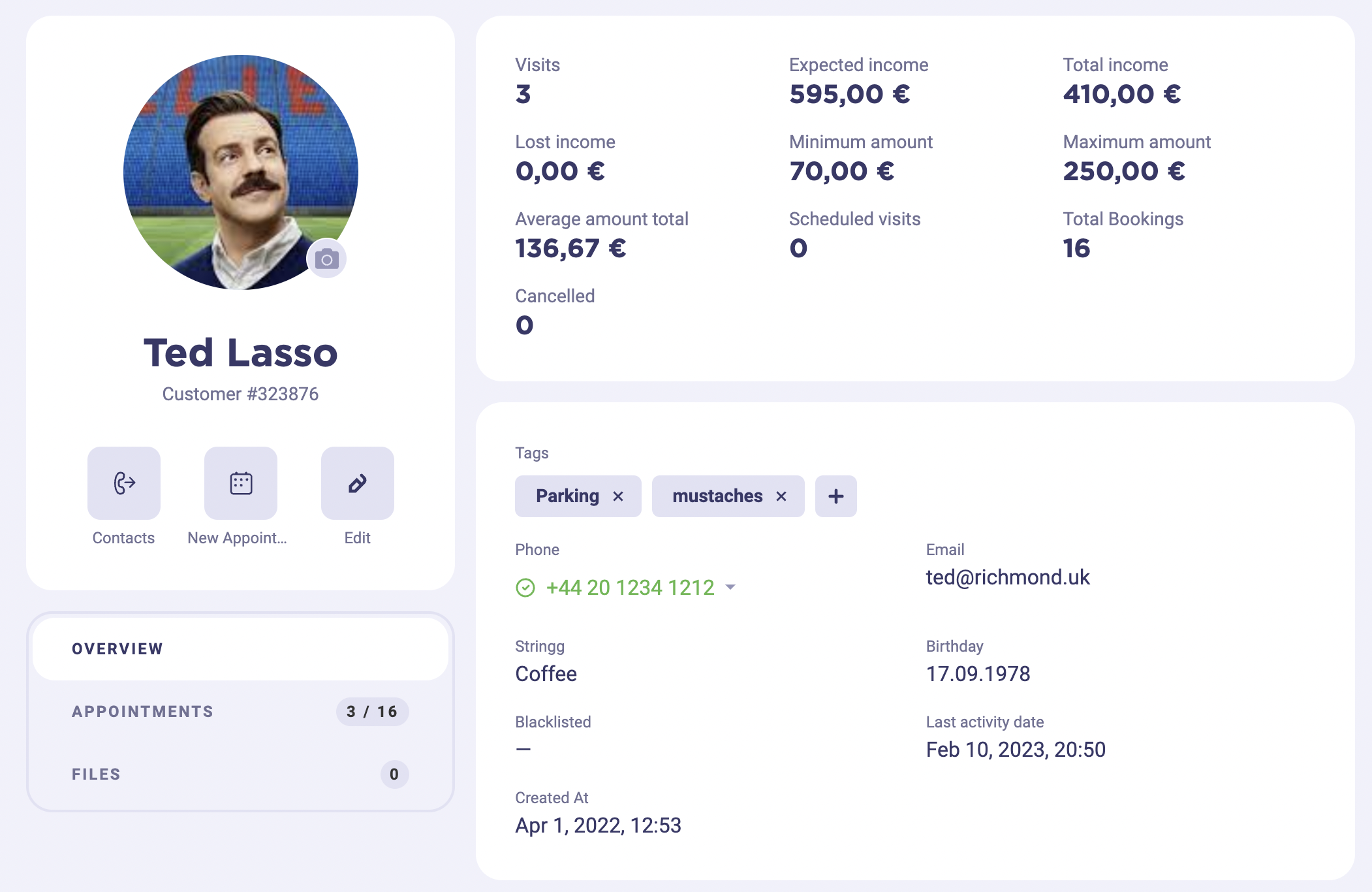 Creating a customer profile
Clients' data saves during the appointment process automatically. But this list is empty when you just registered.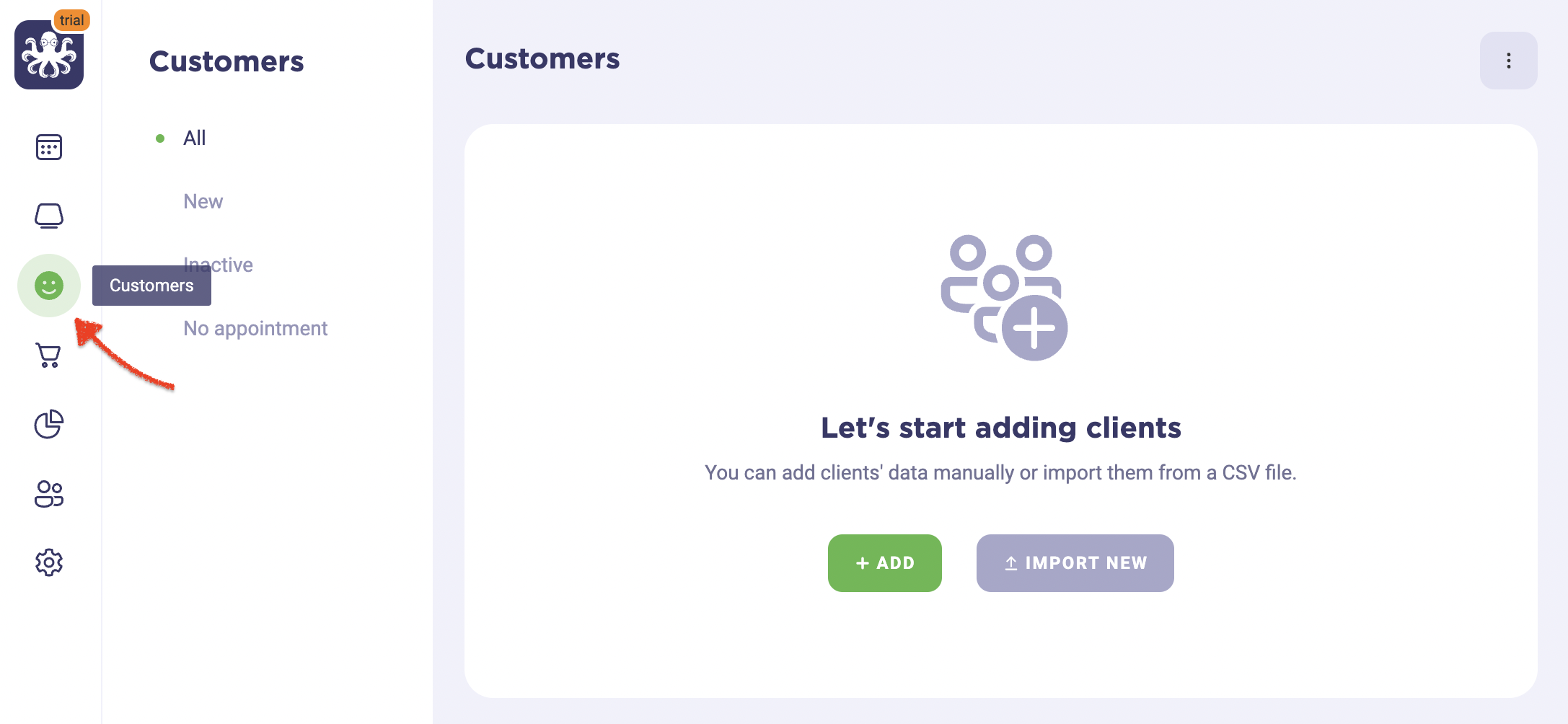 You can fill it in some ways.
Import from a file
Batch import saves you a lot of time. You don't need to fill every profile string by string.
Go to the Customers page from the left vertical menu.
Click on the three-doted menu ⋮ at the upper right corner, select Import New, or use the same button in the center if this is your first client.
There will be a blank sample file. Download it to fill.
The minimum required fields are First name and Phone. In addition, other columns are available.
Fill that file and upload it on the same page.


Manual adding
To create a new customers profile:
Go to the Customers page from the left vertical menu.
Click + Add in the upper right corner or the middle of the page if the list is empty.
First name and Phone are required fields. You can also fill in the Last name, Email, Birthday, and Comment fields.


Customer profile filling
For a client card, its import and creation, two fields are enough: First name and Phone number. However, many more details about the client are often required. To complete the profile, go to the client card:
Go to the Customers page from the left vertical menu.
Scroll to the desired client, use the search bar, or type known data into the filter.
Click on the found customer.
Click Edit on the profile card.


Read more about stored data and attributed customisation in this article.
Customer card features
A phone number in the profile can be used for a call, SMS messaging, and text messengers.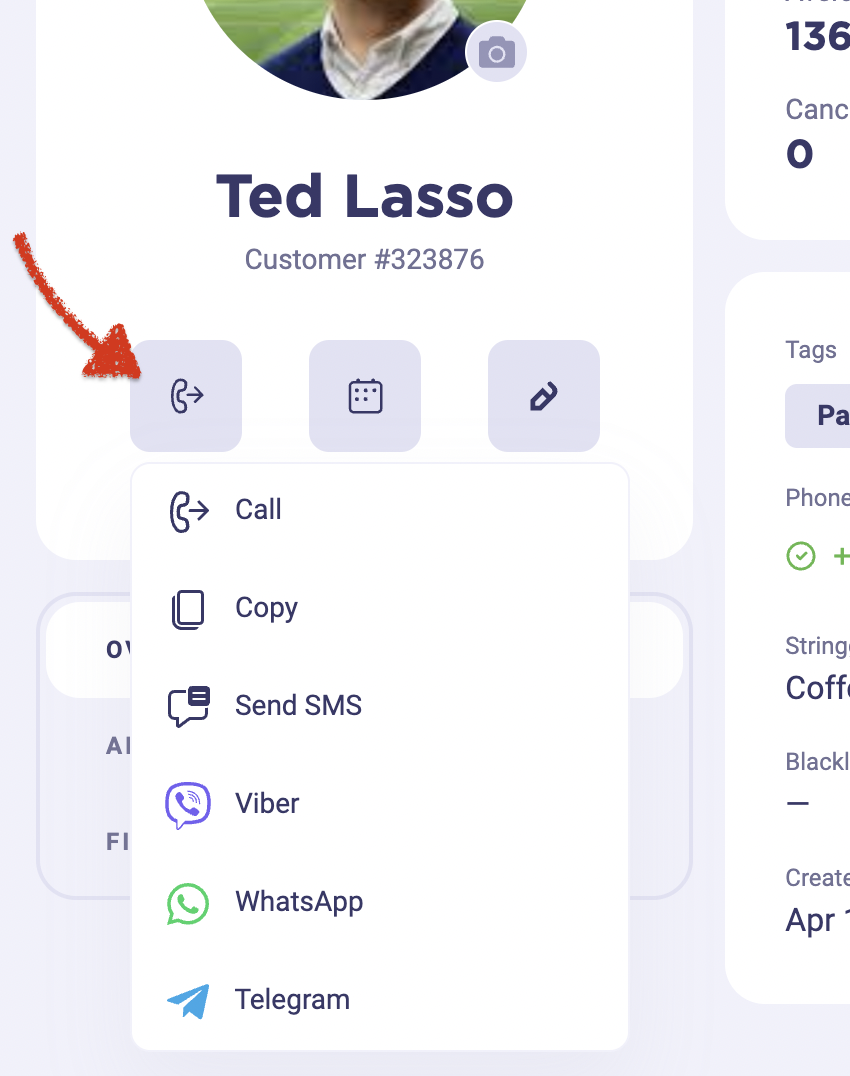 Previous visits data available on the Appointments page: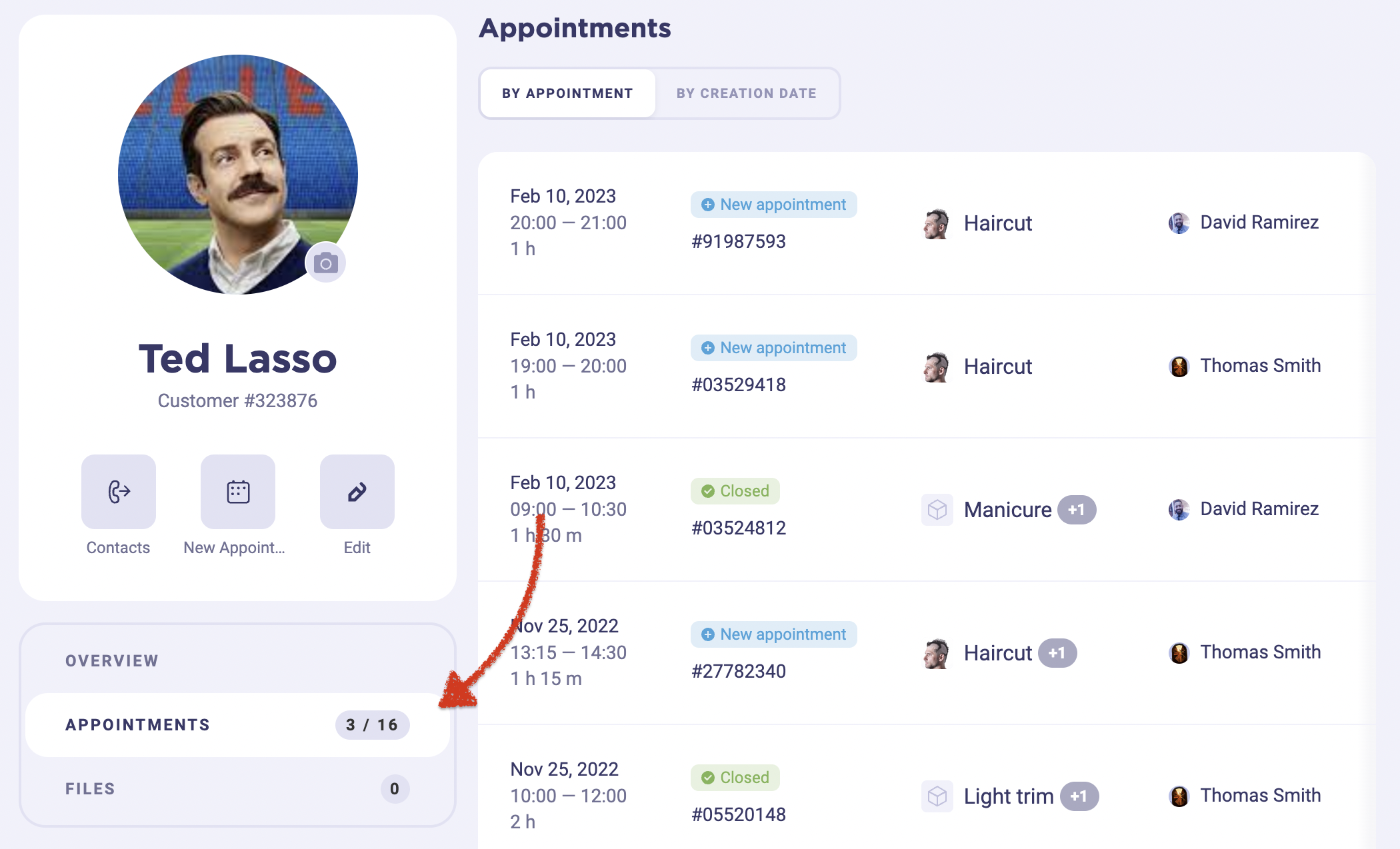 A little higher is a button for creating a New Appointment. So, you can also create an appointment from the Calendar and the client card. For example, this can be useful when a client forgets the previous master's name.
The system accumulates the history of visits and helps in the services using analytics. Based on financial data and service history, extensive opportunities for segmenting your customer base are described here.
Disabling a client
Sometimes you may need to Block or Delete a client. These commands are available in the profile card, in the three-doted ⋮ menu in the upper right corner.
More about blacklisting is here.