You can ban users' IP addresses in case of indecent activities. This user will not be able to create new bookings from that address then.
There are two ways to ban a user:
1. On the customer's page
Go to the Customers page, choose the client and open his card. Select Block in the three-dot menu.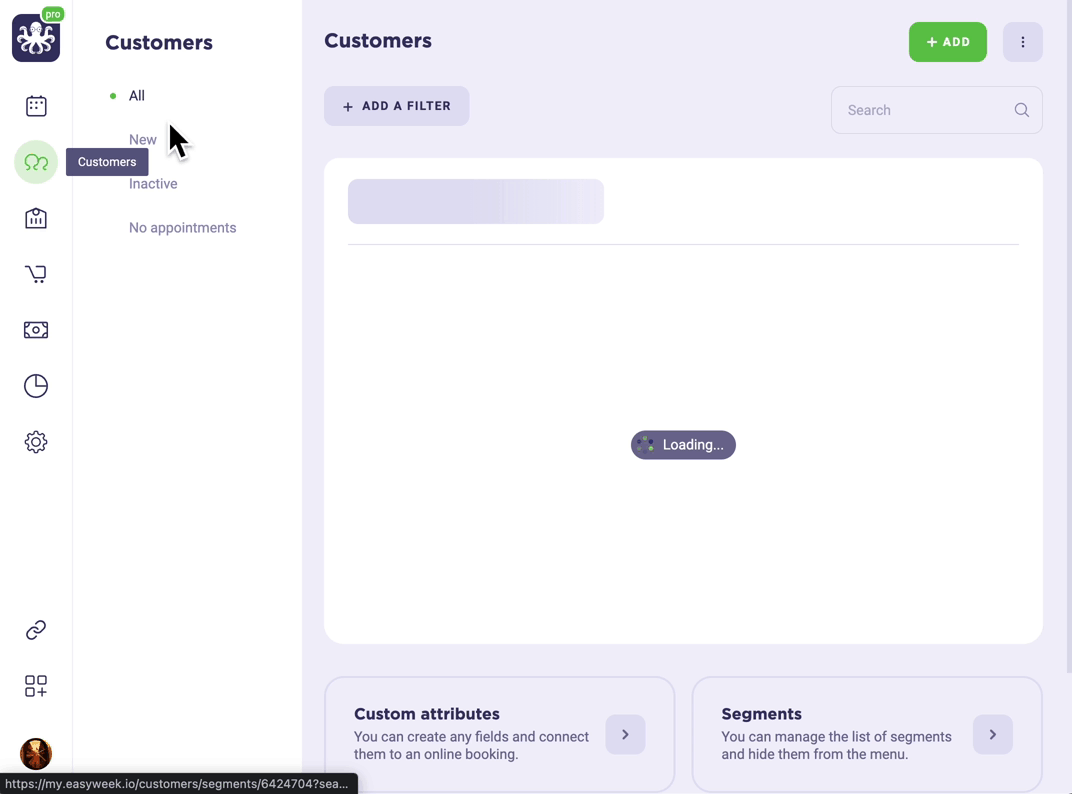 After this, his phone number will be banned. If his IP known, this address will be banned too. The appropriate tag will appear both in the customer's attributes and during the new booking creation: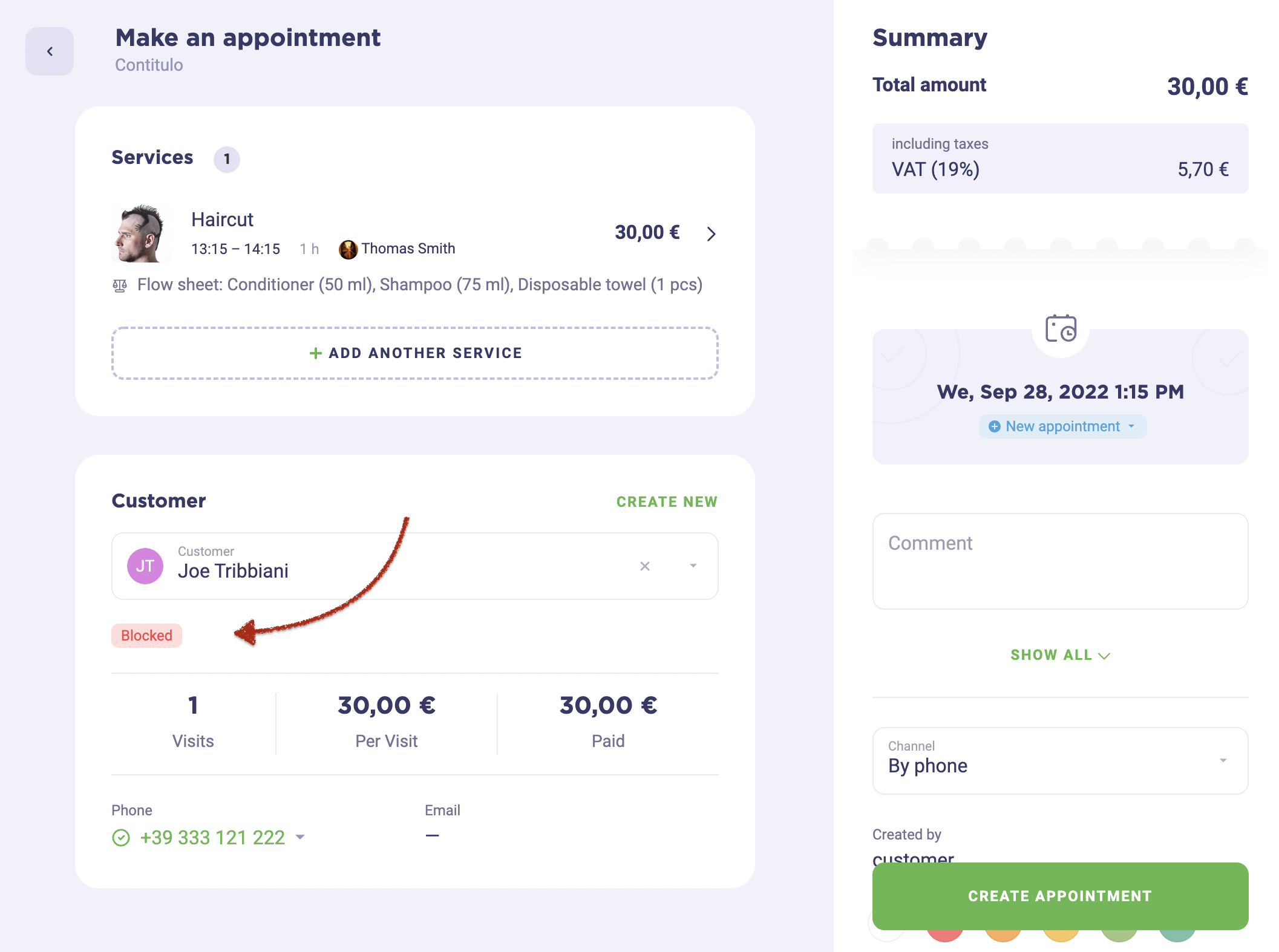 You can still create a booking with a banned client, but this customer cannot book from blacklisted IP and/or phone number.
2. Manual IP adding
There are blocked IP addresses on the Settings – Data – Blacklist, and you can top it up by clicking the +Add new button.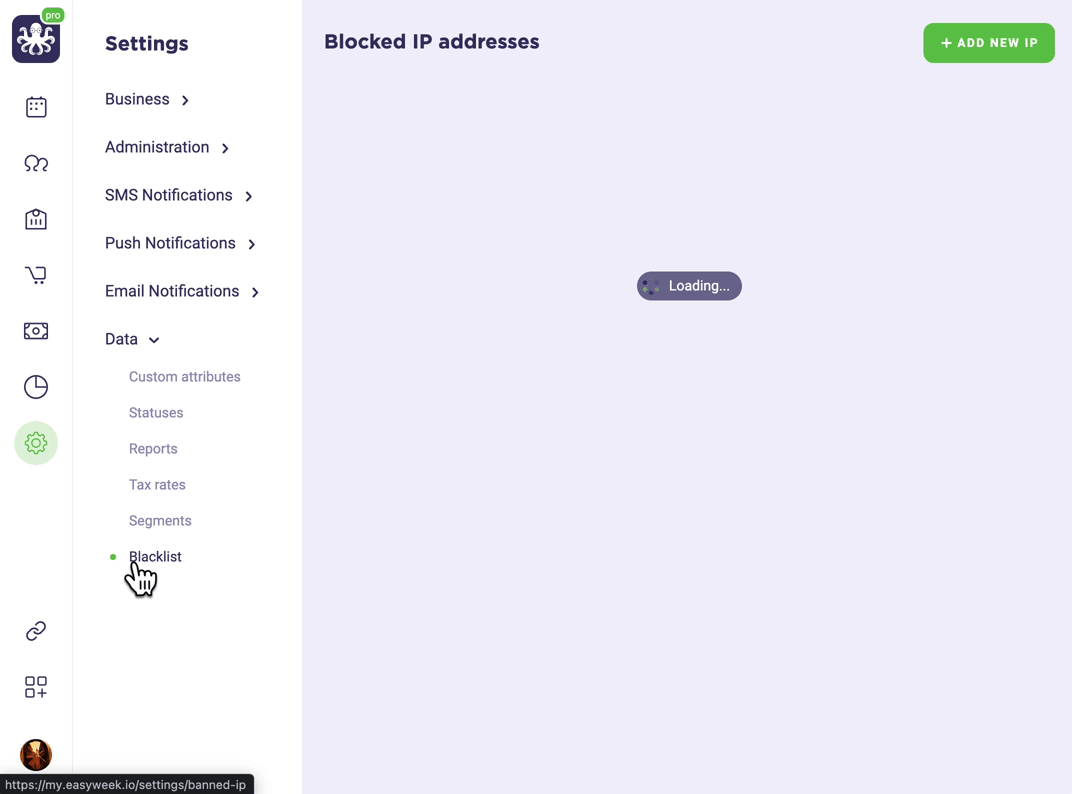 If there is no reason to keep an IP banned, go to the three-dot menu and choose Delete: